We are not quite at the half-way mark of season 3 of 'The Handmaid's Tale' so we will forgive them for things feeling as utterly hopeless as they do. Not that it's ever roses and sunshine in Gilead, but that final shot of hundreds of handmaids with masks over their mouths was utterly chilling, especially considering all that went down in this episode.
'Household' kicked off with a road trip to Washington for the Waterford household as the Swiss had agreed for talks about this whole baby Nichole situation. Their visit meant a stay in the Winslow household where they were met by the High Commander George Winslow (Christopher Meloni) and his wife Olivia (Elizabeth Reaser) along with their gazillion children. (Seriously, seven is just greedy.) They seemed like a perfectly sweet family but the handmaid's ring on her lips told a different story. We were not ready for how disturbing that was. It was however interesting to see a family higher up the ranks, and... was it just us, or was George hitting on Fred just a little bit? That arm lingered on his shoulder a bit too long.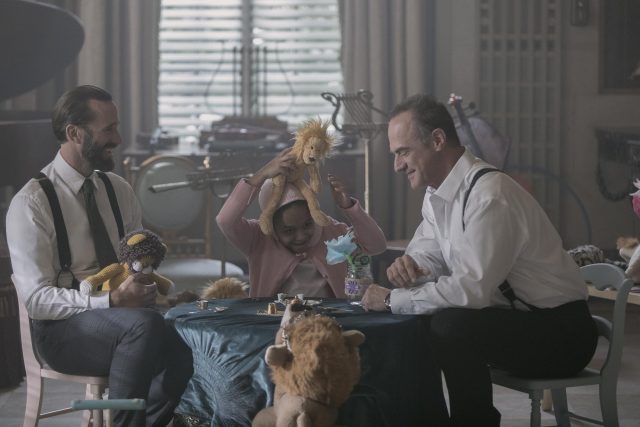 The focal point of the episode was these interviews with the Swiss, and things almost seemed promising for a moment when June got to sit down with them on her own. Turns out, there's a reason the whole world is putting up with Gilead. They are extremely powerful, and human rights issues aren't as much of a concern to the Swiss as their resources and army. Although, in fairness, Canada seems a lot more sympathetic.
June strikes a deal that Nichole can remain in Canada if Nick confirms he is the father and gives some juicy Gilead intel. Nick agrees to this in a late night meeting between these two former lovers and all seems very promising for Nichole. Fool me once, Gilead. The show then drops one of its biggest twists yet when we discover that Nick is not, in fact, a victim of Gilead, but one of its soldiers, and a pretty highly ranked one too, considering all the salutes he was getting on the train to the front. While he likely did follow through with his promise to June, his information is clearly not trustworthy to the Swiss given his past.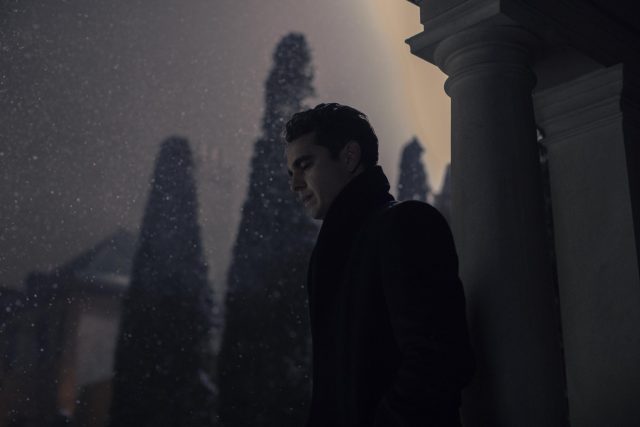 So bad day all round for our June which is topped off by a superb showdown between her and Serena at the former Lincoln statue. This pair's relationship has been one of the most fascinating elements of 'The Handmaid's Tale', going from clear disdain for one another to what could almost be described as a friendship. Serena is not to be trusted though, no matter how much you might feel sorry for her in recent episodes. Their face-off with each other was like something out of a Western as they paced towards each other, their cutting exchange echoing around them. High praise here to this week's director, who is actually Irish woman Dearbhla Walsh. (Read our interview with Dearbhla here when she discusses how she filmed these scenes.) The tension that is created here is testament to her and the extremely talented Elizabeth Moss and Yvonne Strahovski who shine in every scene together. "I should have put a ring in your mouth the moment we met," Serena tells her.
"I should've let you burn when I had the chance," June replies.
Yep, these two definitely aren't mates anymore.
June does at least have a bit of sympathy from the ever complex Aunt Lydia, who emotionally tells June she doesn't want her voice to be silenced. But she also beat the living daylights out of Janine not that long ago too, so we wouldn't go getting soft on her any time soon.
The episode overall served as a much-needed change of scenery but also a chance for both June and us as the viewer to see the full extent of Gilead's power. As well as a stark reminder, that things can always get worse.
Review: 'The Handmaid's Tale', Season 3, Episode 5 - 'Unknown Caller'
TV Review: 'The Handmaid's Tale' - Season 3, Episode 4
TV Review: 'The Handmaid's Tale' - Season 3, Episode 3