'Love Island' is over for another season after once again becoming the most talked-about show of the year. There were plenty of twists and turns that viewers dissected and commented on, and of course much of the conversation could be found online.
Social media experts at Click Consult monitored the official 'Love Island' hashtag since the show aired on June 3rd 2019. They analysed over 11 million tweets and discovered which were viewers' favourite moments from the show.
In number one position, with 550,909 social media posts, is Michael ditching Amber to recouple with Joanna after Casa Amor. Turned out it was the best thing that could have happened for winner Amber, but at the time, it was jaw-dropping stuff.
At number two, with 516,296 social media posts, is Curtis finishing with Amy after that whole strange head-turning drama also after the Casa Amor episodes.
And finally, at number 3, with 394,529 social media posts, was the moment Danny chose Arabella over Yewande. Big mistake Danny, huge.
The folks at Click Consult also revealed the most talked about Islanders of the season. Check it out below: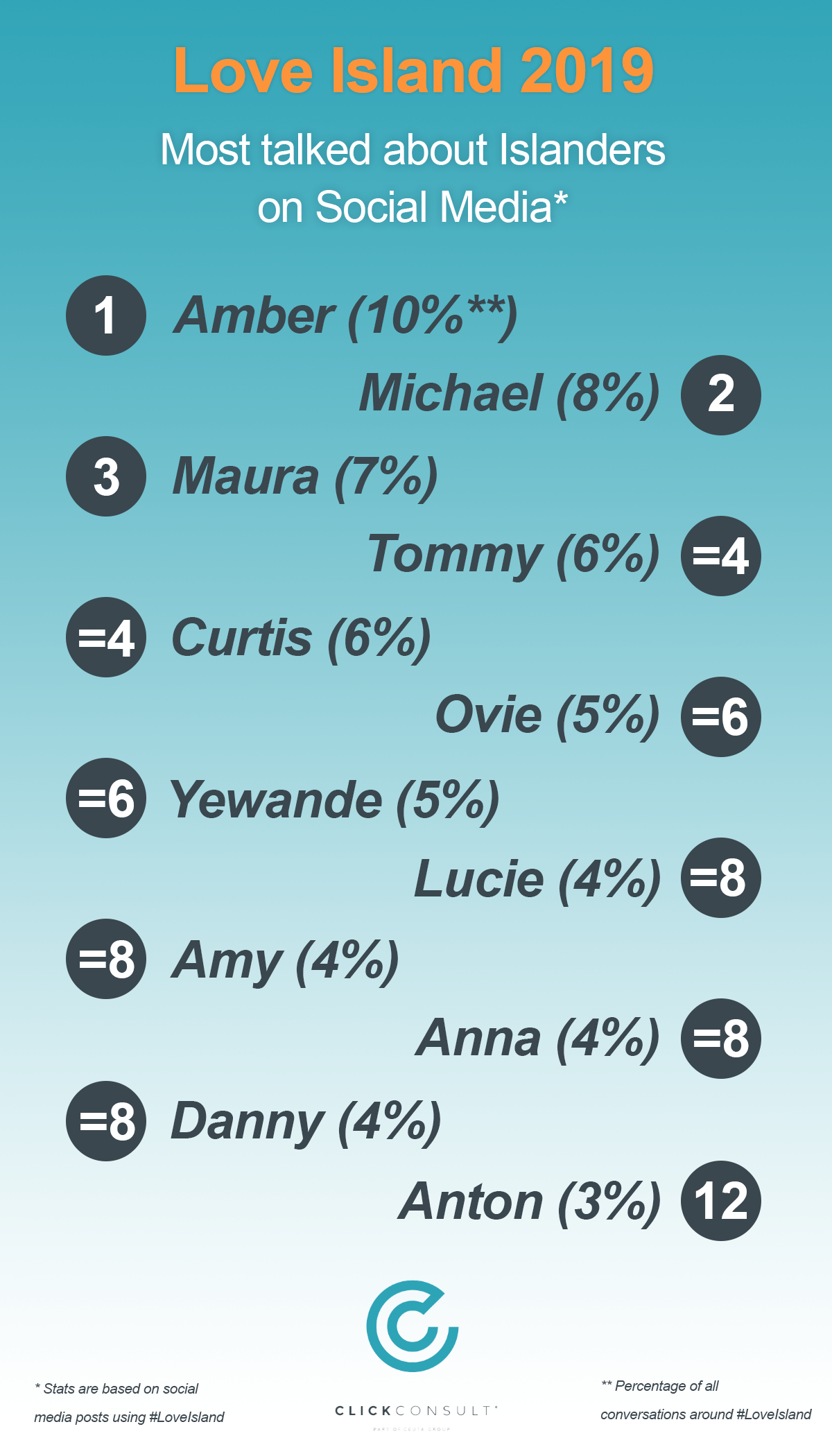 So Amber was the most talked about, while the research also revealed that the highest volume of positive tweets was in response to Michael being voted out of the villa, suggesting this was viewers' favourite moment from the show.
Amber winning was always really on the cards when you look back on it, and thankfully she had the lovely Greg on her arm when she did.