You'd be hard pressed to find a film or TV show that isn't based on some form of literature these days.
With the recent successes of projects like 'Normal People', 'The Wheel of Time' and 'The Power of the Dog' just to name a few, book adaptations give the assurance of a fanbase from the get-go. Whether having a fanbase before the project is even out is a good thing or not, it at least means there is a vested interest for production studios to pump money into.
So it goes without saying that their are a lot of book adaptations coming up soon. We made a list of some of the most exciting upcoming projects based on books. Have a look!
Movies
'The Amazing Maurice' - Terry Pratchett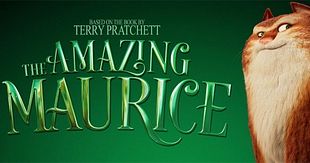 The legacy that the late Terry Pratchett left on writing is nearly un-matched. The much-loved British fantasy writer created an incredibly fleshed out universe with the Discworld series. 'The Amazing Maurice' is the 28th book set in Discworld and it centres around the titular streetwise cat. Maurice leads a group of rats to a town called Bad Plintz, where their money-making scheme doesn't go according to plan.
An animated adaptation of 'The Amazing Maurice' is expected to come out this year, although an exact date is not yet set. Emilia Clarke, Hugh Laurie, Hugh Bonneville and David Tennant make up a stacked voice cast. 'The Amazing Maurice' will feature on Sky Movies.
'Salem's Lot' - Stephen King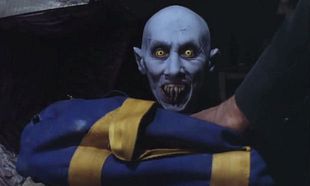 The master of horror seems to be perennially linked to upcoming film and TV adaptations of his work. King's novels are very much in vogue once more after the success of 'It' and 'Doctor Sleep'. 'Salem's Lot' is one of King's most treasured novels and, in this writer's view, his scariest. The plot follows an author, Ben Mears, returning to his hometown to write his next novel only to discovery it's been taken over by vampires.
The novel was originally adapted in 1979 for a miniseries which can still scare one's pants off today. This year, we're getting another one directed by Gary Dauberman (The 'Anabelle' series). Lewis Pullman will play Ben with 'Game of Thrones' actor Pilau Asbaek playing the creepy Richard Straker. The film is set for a September 9 release.
'My Best Friend's Exorcism' - Grady Hendrix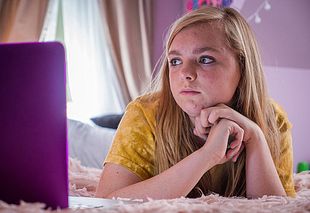 Sticking with the horror theme, a highly-anticipated upcomer is the adaptation of Grady Hendrix's horror comedy novel from 2016. The title gives away the plot for the most part as it follows Abby, who believes her best friend Gretchen is possessed by a demon.
'Eight Grade' star Elsie Fischer will lead a film adaptation of the book, which is currently in production and will be shown on Prime Video.
'The Wonder' - Emma Donoghue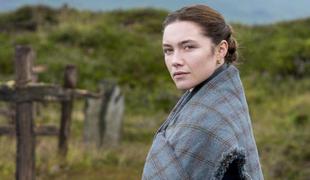 Bringing it back home with this upcoming project. Based on Dublin author Emma Donoghue's acclaimed novel, 'The Wonder' is set in 19th century Ireland and follows the miraculous story of a girl who stops eating but somehow remains alive.
The adaptation will star Florence Pugh as an English nurse sent to observe the unnatural occurrence. Tom Burke, Niamh Algar, Elaine Cassidy, Kíla Lord Cassidy, Toby Jones, Dermot Crowle, Brían F. O'Byrne and Ciaran Hinds also feature in the movie.
'The Wonder' will release on Netflix sometime in 2022.
'The Nightingale' - Kristin Hannah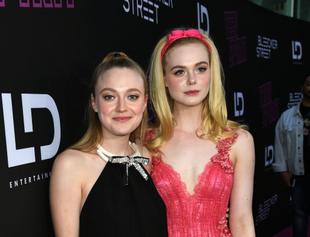 Kristin Hannah's 2015 novel was met with critical acclaim and reached multiple bestseller lists, selling over 4 million copies worldwide. Set in occupied France during WW2, it follows two sisters navigating separate paths through the war.
Originally optioned for a film in the year of its release, a screen adaptation is finally on its way. It will star Dakota and Elle Fanning and will release on December 23.
Series
'The Peripheral' - William Gibson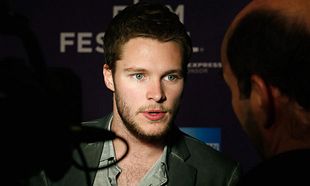 Prime Video is becoming known as the place to go for original sci-fi series. 'Outer Range', 'The Man in the High Castle' and 'Upload' are all hits for the streamer, with the upcoming 'Night Sky' in the pipeline.
'The Peripheral is the next sci-fi project on the horizen. Based on the 2014 book, the plot centres on a future when technology has subtly altered society. A woman discovers a secret connection to an alternate reality as well as a dark future of her own.
'The Peripheral' is being developed by 'Westworld' creators Lisa Joy and Jonathan Nolan and will star Chloe Grace Moretz and Ireland's own Jack Reynor. Filming wrapped last year but there's still no word on a release date. Hopefully an announcement is imminent.
'Daisy Jones & The Six' - Taylor Jenkins Reid
Another Prime addition, this time in documentary-style form. Based on the Taylor Jenkins Reid's book of the same name, the upcoming mini-series follows a rock band in the 1970s from their rise in the LA music scene to becoming one of the most legendary bands in the world and explores the reason behind their split at the height of their success.
The book was loosely based on Fleetwood Mac's rise in the 70's while they were recording 'Rumours'. Riley Keough, Sam Claflin and Suki Waterhouse will all star in the 10 episode series. Filming wrapped this month so expect updates soon.
'Paper Girls' - Brian K. Vaughan
Another Prime sci-fi series is on its way based on the comic book series by Brian K. Vaughan.
'Paper Girls' follows four young girls in the fictional own of Stony Stream, Ohio. while out delivering papers on the morning after Halloween in 1988, the group becomes unwittingly caught in a conflict between warring factions of time-travellers, sending them on an adventure through time that will save the world. 80's teenage sci-fi? We sense 'Stranger Things' vibes.
Vaughan himself is executive producing the series and filming wrapped in October 2021.
'The Midnight Club' - Cristopher Pike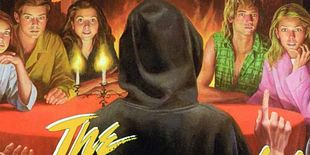 Mike Flanagan is quickly making a name for himself as the master of modern horror on screen. His deal with Netflix cements those claims with shows like 'Midnight Mass', 'The Haunting of Bly Manor' and 'The Haunting of Hill House'.
Taking on Cristopher Pike's 1994 novel, Flanagan's new show focuses on a group of terminally ill young adults who all agree that the first one of them to pass away will communicate with the rest from beyond the grave. Lo and behold, things get a bit spooky from there.
It's a heavy subject, but will no doubt be handled with care by Flanagan who has been praised for how he draws emotion and expressions of grief from horror.
The series wrapped last year and is expected to release on Netflix sometime in 2022.
'Anansi Boys' - Neil Gaiman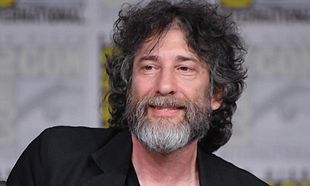 Neil Gaiman's novels have had loads of great adaptations recently. With the success of 'Good Omens', Prime Video have once again looked to the British author's work to bring his 2005 fantasy novel 'Anansi Boys' to screen.
The plot follows the journey of the twin sons of Mr. Nancy, a version of the Ghanaian god Anansi, a character who appears in another Gaiman novel adapted for TV, 'American Gods'.
Malachi Kirby will star as both brothers while Delroy Lindo, Fiona Shaw and Whoopi Goldberg (who will be playing a bird lady, which we cannot wait to see) will also feature. Gaiman and Lenny Henry are developing the series and filming began recently.
---
For more upcoming film and TV news, be sure to check out our website here.