Stephen King's relationship with the screen is definitely a messy one. Known to be the master of horror fiction, there's been some questionable (to say the least) adaptations of his work. Lately, though, a corner seems to have been turned and the hit rate has gone up. The floodgates have opened on Stephen King content
To say that all of the adaptations of King's work in the last couple of years have been a hit, however, would be a lie. Despite the uptick in quality overall, we've still had some absolute clangers.
The main issue seems to be the fact that hardly anybody knows how to adapt a King story. The way he writes is so unique, that it's hard to bridge that to another medium.
Take 'The Stand' as an example. This is one of King's masterpieces. An enormous epic, spanning dozens of characters and locations, travelling across the USA after a rapture event. It really should have been handled with as much care as Denis Villeneuve's take on Dune. Instead, it got the mid-budget TV series treatment on CBS that was met with a resounding "meh".
But there has definitely been a sea-change on the whole. 2017's "It" was an incredible retelling of the 1986 novel. 'Gerald's Game', '1922', 'Mr Mercedes' and 'Doctor Sleep' have all been hits too. You'll always get a 'Cell' or 'The Dark Tower', but, for the most part, we're getting less duds.
Due to this rise in quality, and the fact that some King adaptations are considered masterpieces ('The Shawshank Redemption', 'The Shining' 'Misery' to name a few), we're looking forward to the incredible amount of films and shows of his works coming our way. Here are some of the most exciting:
1.'Salem's Lot'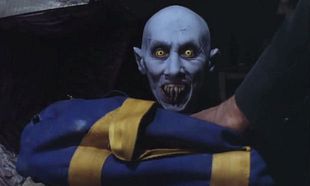 The story of this 1975 novel is about writer Ben Mears returning to his hometown of Jerusalem's Lot only to discover the place is absolutely overran by vampires. It's an incredibly creepy read and a terrifying TV miniseries back in 1979 (I'll never forget that window scene).
The story is now becoming a film, directed by Gary Dauberman (The 'Annabel' trilogy, 'The Nun'). Lewis Pullman and Alfre Woodard are starring and it releases in Autumn 2022.
2. 'The Boogeyman'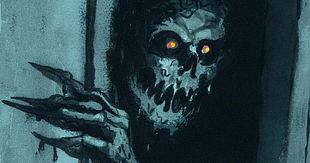 This is as close to a modern horror as you're going to get from King. The story focuses on a man who visits a psychiatric hospital to recount how his children were killed one by one by the titular sadistic presence inside his house.
In November 2021, it was reported that 'The Boogeyman' film was in the works for Hulu. Rob Savage ('Host') will direct with Mark Heyman ('Black Swan') writing the script.
3.''The Talisman'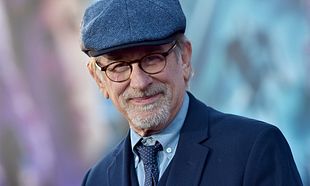 King co-wrote this 1984 novel with Peter Straub. It follows a young boy who walks from the east to the west coast of America to find a talisman to save his mother's life. While on his journey he uncovers a parallel medieval universe called the Territories.
Steven Spielberg acquired the rights to this book before it was even published. He planned to develop it ever since. It now looks like the ball has finally in motion. Netflix picked it up as a TV show and the Duffer brothers are serving as executive producers.
4. 'Sleeping Beauties'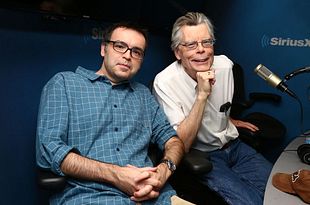 This 2017 novel was written in tandem with King's son Owen. 'Sleeping Beauties' introduces us to a world where women are wrapped in a cocoon-like structure when they fall asleep. If disturbed, they become feral and aggressive. Men are left to figure out how to save them, or if they even want to be saved.
AMC ordered a pilot episode of a show in 2019 but there hasn't been any significant news since on if a series will happen. Owen King will write the script but for the moment we're still waiting on updates.
5. 'The Tommyknockers'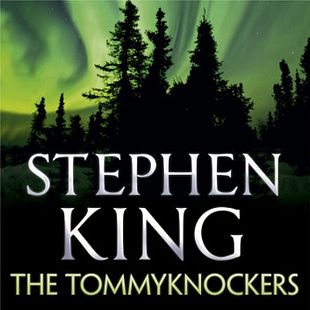 This 1987 novel centres on a writer, Bobbi Anderson, who discovers an alien spaceship after digging in the woods. After unearthing the object, residents of the town start to experience strange affects.
Despite King describing 'The Tommyknockers' as an "awful book" which he wrote at the height of his substance abuse problems, a film adaptation is on its way. It will be produced by 'The Conjuring' director James Wan and Roy Lee, who worked on 'It'.
6. 'The Running Man'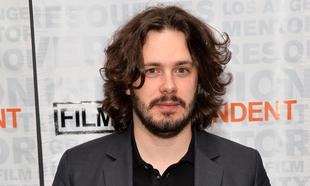 'The Running Man' follows Ben Richards, a participant in a gameshow, where contestants have a bounty put on their head. Members of the public then hunt them down for money. There's an in-vogue 'Squid Game' element to this and judging by the Netflix show's success, this could also be a winner.
Edgar Wright of 'Shaun of the Dead', 'Hot Fuzz' and 'Last Night in Soho' fame will direct a new adaptation as a film. 'Michael Bacall (Scott Pilgrim vs. the World) will write the screenplay.
There's plenty of Stephen King adaptations that are on their way in both TV and film. King himself is as prolific as he's ever been, seemingly releasing a book every year or so. This means we're well stocked for new adaptations for the future. We're perfectly OK with that, too.