As the great philosophers Wu-Tang Clan once said, "Cash Rules Everything Around Me".
Once you buy a gaming console, you know that is not a one-off investment.
Much like running a car or a gym membership, there are recurring monthly costs to get the most out of your new purchase.
In the era of Netflix allowing you to access the latest blockbuster at the touch of a button, on-demand choice is no longer a flight of fancy, it is now what consumers expect.
In this regard, PlayStation is off-tempo.
The Xbox Game Pass offers players a revolving door of first-party and third-party titles, from the latest triple-AAA titles, or owing to Xbox's focus on backwards compatibility, players can check out the 'Gears Of War' franchise.
To say that PlayStation doesn't offer a similar service is being disingenuous as they offer PlayStation Now to consumers, and while that particular service predates Game Pass by a full 2 years, it has nowhere near the level of ubiquity the Xbox contemporary possesses.
PlayStation Now faces a problem in comparison to Game Pass however: when users avail of a game on the service, it is streamed to the console which of course requires a strong internet connection.
By Irish standards, most Irish internet connections, or those in rural areas, aren't able to avail of the high-speed internet that is required to play a game as was originally intended.
In action-heavy games like 2016's 'Doom' where precise and quick timing is key, any latency issues are detrimental to the experience.
With Games Pass, players can download the entire game onto their console which eliminates the latency issues.
By contrast, 2020's 'Doom Eternal' is currently available on Xbox Game Pass, and being able to avail of a blockbuster title as part of a subscription service is an inspired move on Microsoft's part.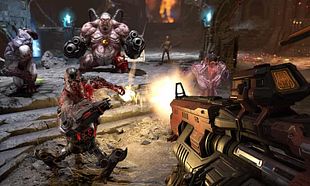 PlayStation Now is certainly an admirable attempt, but Sony persisting with a service that a good chunk of their audience simply can't use is a strange choice.
'Rainbow Six Extraction' launched on Game Pass day-and-date with its traditional retail release, the peerless 'Hitman' reboot trilogy just got added to the service, and Microsoft said they will add Activision titles to the service as part of its blockbuster takeover deal.
Recent PlayStation Plus offerings have been, in a word, crap, and if Sony wishes to keep the lead they presently have over Microsoft, they need to act quickly.
Microsoft's approach of embracing backwards compatibility and offering a wide range of first-party and third-party hits on a relatively cheap subscription service has made the Xbox the console of choice for those who are serious about their gaming.
PlayStation has built-in brand awareness and the strong emphasis on first-person titles was a key factor in the last console generation, but Xbox is actively presenting itself as a credible alternative and the console of choice for gamers.
At this stage, PlayStation has more to lose by not launching a counterpart to Game Pass.
If Sony were to put a game on the scale of 'Horizon: Forbidden West' or the upcoming 'Gran Turismo' game on the service on day one, it would become the hottest ticket in gaming.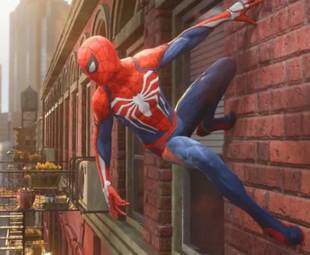 'Halo Infinite' has shown remarkable staying power since its launch, becoming the most talked-about and buzzed entry in the series since 2007's 'Halo 3', and we suspect this is in large part due to the game being readily available on Game Pass.
There are some kinks to work out with this model of course, from a financial standpoint Sony would make more money selling a game at retail price rather than part of a streaming service, but if enough people were to sign up to the service just to play the blockbuster on day one that would ultimately negate the deficit.
With Microsoft potentially hosting Bethesda and Activision games under one roof by the end of the year, and in this instance, their hit titles available on Game Pass, PlayStation's time at the top is looking precarious.
This complacency that its core audience would buy whatever is the attitude that led to the emergence of Xbox to begin with - PlayStation can't make the same mistake by taking its audience for granted twice.
If the console wars are escalating, it is not in PlayStation's best interests to shy away; it needs to double down.