PlayStation has revealed their top 20 biggest games in terms of downloads for 2021, and the usual suspects make an apperance.
'FIFA 22' claimed the title of the most-downloaded game in Europe, which reflects the cultural love of the sport and possibly came about as a result of Euro 2020 taking place during the summer months and players being keen to rewrite history on the virtual pitch.
'FIFA 22' ranked at number 12 in the United States while 'NBA 2K22' topped the charts there, which reflects the popularity of basketball in the States.
Sports and shooters dominated the top 20 in both regions, with 'Call Of Duty Vanguard' and 'Battlefield 2042' both claiming the number 2 and 5 slots on both charts, and 2020's 'Call Of Duty' title 'Call Of Duty: Black Ops Cold War' landing in the top 20.
Our game of the year for 2021 'Deathloop' made an appearance in both top 20 lists, and 'It Takes Two', winner of Game Of The Year at The Game Awards, made an appearance on both lists.
PS5 launch title 'Spider-Man: Miles Morales' enjoyed strong sales through 2021, appearing in the top 5 in both regions, and Sony's big 2021 exclusive 'Ratchet and Clank: Rift Apart' also sold strongly.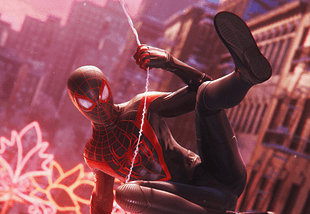 Despite having less than 3 weeks of chart tracking, 'Among Us' managed to secure the 6th-biggest amount of sales in Europe for 2021 and peaked just outside the top 10 in the United States which is a testament to the game's ubiquity.
2022 is shaping up to be a strong year for Sony's line of consoles, with 'Horizon: Forbidden West' releasing in February, the latest entry in the 'Gran Turismo' series releasing in March and 'God Of War: Ragnarok' hitting consoles sometime this year.
The presence of 4 exclusive titles on the best-sellers list will give Sony confidence going into 2022 that there is a captive audience for their first-party exclusive titles in addition to the built-in audience for FPS' and sports titles.