Tuesday's announcement that Microsoft will acquire Activision Blizzard for $68 billion was for a lack of a better word, a game-changer.
The deal, once completed, will represent perhaps the biggest coup in gaming history and will mark the moment the console wars escalated from mere cold war to open warfare.
Microsoft has flown out of the traps in the current console generation, boasting fantastic first-party titles such as 'Forza Horizon 5' and 'Halo Infinite', and their rivals Sony have equally great exclusives such as 'Deathloop' (which is a timed exclusive) and 'Returnal'.
In essence, Microsoft saw how Sony won the 8th console generation - exclusive blockbuster titles such as 'Spider-Man', 'God Of War', 'Horizon: Zero Dawn' - and are attempting to beat them at their own game.
The potential acquisition of Activision Blizzard by Microsoft represents a bold new shift for Microsoft, who are not ones to rest on their laurels.
Their acquisition of Bethesda last year was already a surprise to journalists and players alike, but the buyout of Activision Blizzard represents a bold new era for Microsoft and gaming as a whole.
'Call Of Duty' is the biggest franchise in gaming, if not all of entertainment, and the prospect of that franchise becoming an Xbox exclusive naturally sent tails wagging among journalists and gamers this week.
Phil Spencer, CEO of Microsoft Gaming, stated that he intends for the franchise to remain multi-platform which rules out the blockbuster series becoming Xbox exclusive.
It remains to be seen if further 'Elder Scrolls' or 'Fallout' games will be multi-platform, but 'Call Of Duty' remaining multi-platform indicates one thing, Microsoft sees it as a major source of revenue.
Microtransactions are a major source of revenue for game developers and publishers in the current console climate, and 'Call Of Duty' has gained a second wind since embracing the live service model.
From a financial standpoint, extinguishing a major source of revenue by making 'Call Of Duty' an Xbox exclusive would make no sense.
The rationale of making the games exclusive to the Xbox makes sense on paper - Sony effectively won the 8th console generation by pumping out exclusive hit after exclusive hit - but PlayStation still holds a commanding sales lead over Xbox.
The majority of 'Call Of Duty' players play on PlayStation, and it stands to reason a good chunk of those players spend money on microtransactions, DLC packs, and of course, they pony up over €60 for the new version of the game every November.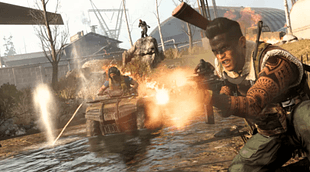 Microsoft's buyout of Activision is a clear indicator of one thing: they are targeting the casual market that they targeted so heavily early in the Xbox's lifespan.
'Overwatch' is a key example of the demographic Microsoft wants to lock down; a game that attracts casual gamers and tournament fans alike.
Early rumblings from Microsoft indicate they want to revive the 'Guitar Hero' series of games which has laid dormant since 2015, which is another clear indicator that they are carrying out this transaction to corner the casual market.
Xbox's main demographic is what I call the "Friday Night Market".
These are gamers who keep abreast of what is going on in gaming media, but ultimately like their games to be straight-down-the-middle affairs.
This gamer wants to play the latest and greatest blockbuster and may be swayed by seeing an ad on television or social media for a game, and want to simply sit down after a long week at work or school and enjoy a few rounds of a first-person shooter on a Friday night with some drinks and pizza.
Who is the one publisher that specialises in this kind of game? Activision.
Microsoft already has franchises aimed at this demographic such as their 'Gears Of War' series and more recently, the 'Forza Horizon' series, but if you want to sell consoles, you bring in the heavy guns.
In this instance, the guns don't come any heavier than Activision.
Sony and Nintendo also chase the same demographic to an extent, but in the case of the former they place a great emphasis on single-player content (see the success of 'Spider-Man', 'The Last Of Us', 'Horizon', and 'Ghost Of Tsushima' for an example) and in Nintendo's case, they chase the casual gamer who checks in to their 'Animal Crossing' save 2-3 times a week and play 'Mario Kart' with friends and family.
Microsoft essentially invented this 'Friday Night Market' demographic with the launch of the original Xbox and subsequent success of 'Halo' in the early 2000s and are now doubling down on the efforts to bring back the demographic for a new generation.
It should be worth noting that Activision also own the incredibly successful line of 'Candy Crush' games, which is another game that prints money.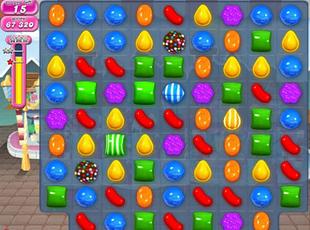 The gaming industry has become a race to find the most profitable revenue streams, so by adding in transactions from 'Call Of Duty', downloadable songs from 'Guitar Hero', in-app purchases on 'Candy Crush' the Xbox Game Pass subscription service, the $68 billion price tag quickly looks rational.
The statement from Microsoft announcing the purchase stated that Activision games would be added to the service, which of course is an additional cost to Xbox users on top of the console, the Xbox Live subscription and headset.
Adding the brand new 'Call Of Duty' to the streaming service on day one is the blockbuster that every console needs, and as stated, 'Call Of Duty' would not be exclusive to Xbox, but if you owned an Xbox and had a Game Pass subscription, you could get it as part of the service.
You can probably hear the cash registers ringing from here.
The deal has not been fully completed yet and will take a few months to clear the legislative hurdles, but when the deal is completed it will represent a sea change for the gaming industry at large.
The gloves are off, and after a stuttering start to the 9th console generation, the games can now officially begin.