Fargo
2014
Drama | Suspense/Thriller
A close-knit anthology series dealing with stories involving malice, violence and murder based in and around Minnesota.
Streaming Now On
Upcoming Season:
We don't have any further information about this season yet.
Show All Seasons
In January 2006, Lorne Malvo passes through Bemidji, Minnesota and influences put-upon insurance salesman Lester Nygaard with his malice and violence. Meanwhile, Deputy Molly Solverson and Duluth police officer Gus Grimly team up to solve a series of murders they believe may be linked to Malvo and Nygaard.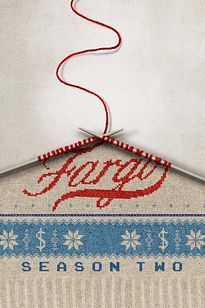 Season two's chapter takes you back to 1979 in Sioux Falls, South Dakota and Luverne, Minnesota. Lou Solverson, a young State Police Officer recently back from Vietnam, investigates a case involving a local crime gang, a major mob syndicate and small town beautician Peggy Blumquist along with her husband Ed, the local butcher's assistant. Helping Lou piece things together is his father-in-law, Sheriff Hank Larsson. The investigation will lead them to a colorful cast of characters that includes Karl Weathers, the town lawyer of Luverne, Minnesota; Joe Bulo, the front man for the northern expansion of a Kansas City crime syndicate with his number two, Mike Milligan; and the Gerhardt crime family currently led by matriarch Floyd Gerhardt.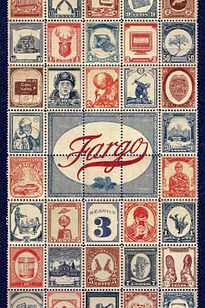 December 2010, Minnesota. Emmit Stussy, the Parking Lot King of Minnesota, is a handsome, self-made, real estate mogul and family man - an American success story. His slightly younger brother, Ray Stussy, on the other hand is more of a cautionary tale. Balding, pot-bellied, Ray is the kind of guy who peaked in high school. Now a parole officer, Ray has a huge chip on his shoulder about the hand he's been dealt, and he blames his brother, until the arrival of a mysterious personality changes everything.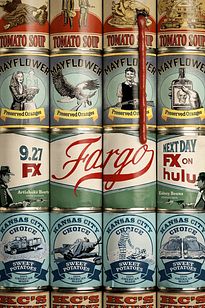 In 1950s Kansas City, Missouri, two criminal syndicates have struck an uneasy peace. One Italian, one African-American. Together they control an alternate economy — that of exploitation, graft and drugs. This too is the history of America. To cement their peace, the heads of both families have traded their youngest sons.