Our June seems to have officially lost the run of herself and is embracing her inner dark side in the most recent episode of 'The Handmaid's Tale', entitled 'Unfit'.
The episode kicks off with a birthing scene where Offred and her favourite mean girls are doing all they can to shun OfMatthew as punishment for the execution of Hannah's Martha. It's here we see glimpses of June's growing wage and she fully delights in OfMatthew's misery. Later on even ratting her out to Aunt Lydia over her baby worries in that circle of shame thing they do. June's gone full Regina on us.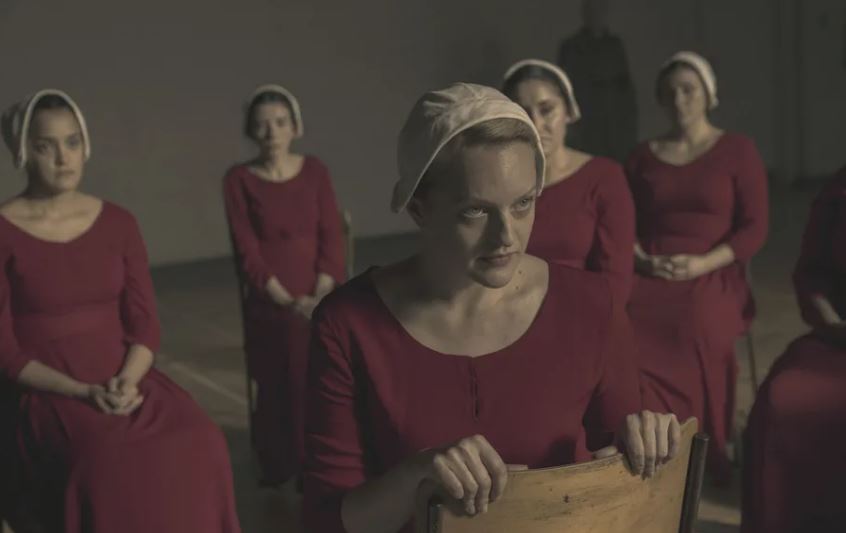 Most of the episode was given over to Aunt Lydia's back story, as we came to see that she wasn't made in a battleaxe factory and was actually a real functioning human in the world before Gilead. We did get glimpses of her back story before in things she said, but this is the first time we have seen Lydia out of her Gilead uniform. At first, she seemed like a nice, warm teacher who was simply looking out for a young child in her class and was even having a bit of a flirtation, imagine, with a fellow colleague.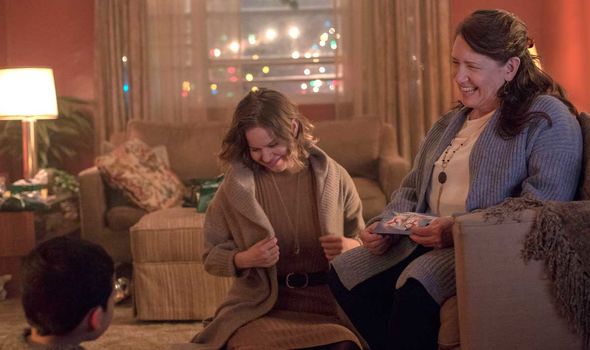 We all knew something was bound to go wrong to leave Aunt Lydia the bitter woman we know and loathe. Although we're not sure a rejected handjob really is enough of a reason to completely rip apart a family and justify her being the tyrant that she is. Still though, the more you know.
Back in real time, June was busy giving lip to all who would let her, lashing out at Commander Lawrence too for keeping his wife in Gilead even though it was destroying her. Recent events and not knowing the whereabouts of Hannah seem to have driven June over the edge. "It's an acquired taste," she says, "seeing others in pain." Not even OfAndy's stillborn baby is enough to rattle June, although it does plenty to shake an already on the edge OfMatthew.
Again, we are not sure that this, a circle of shame, and a few dirty looks from June would be enough to shake a woman who had survived Gilead for that long (as well as six births) into what went down in the supermarket, but then everyone is only moments from acts of madness in that place. The most unsettling aspect of the whole scene was that June stood there with a gun pointed square at her and just smiled manically. Aunt Lydia was then soon in the firing line, but nope, no taking this lady down, as OfMatthew was shot and Lydia lived to fight another day.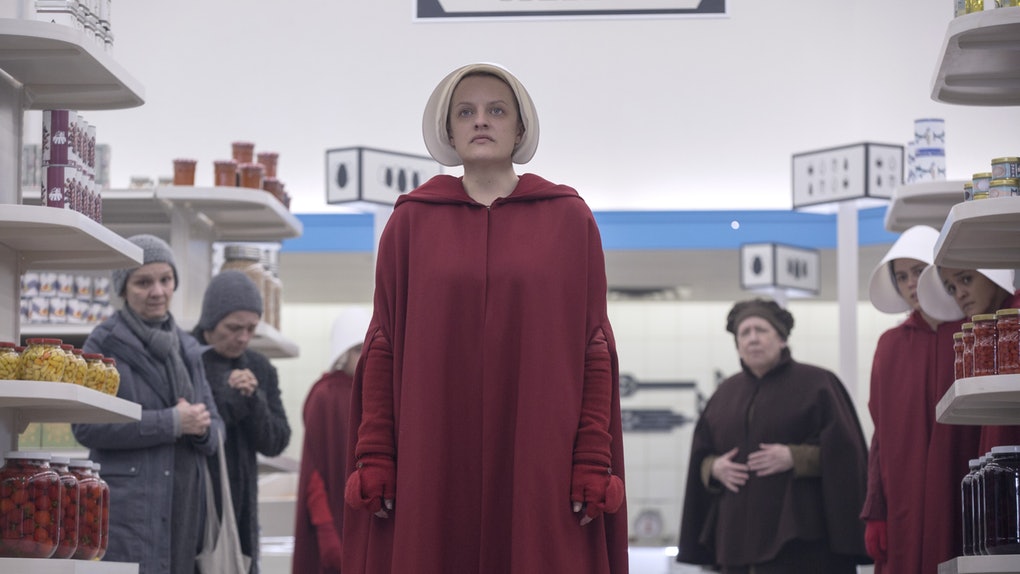 Our only hope is that this developing dark side of June's may drive the plot forward more this season. We've always known our girl was a badass, but always a badass with some kind of moral code. She certainly never delighted in anyone's misery the way she did in this episode. Though as we heard from Emily and Moira in last week's episode, Gilead can drive you to do things you never thought you were capable of, but just how far can June go?
Review: 'The Handmaid's Tale', Season 3, Episode 7 - 'Under His Eye'
Review: 'The Handmaid's Tale', Season 3, Episode 6 - 'Household'
Review: 'The Handmaid's Tale', Season 3, Episode 5 - 'Unknown Caller'
TV Review: 'The Handmaid's Tale' - Season 3, Episode 4
TV Review: 'The Handmaid's Tale' - Season 3, Episode 3