"The greatest compliment I could have as an actor is to be missed."
Kim Cattrall has laid out her feelings about 'And Just Like That...', and, unsurprisingly, the actor hasn't been tuning into the 'Sex And The City' revival series.
The critically (and audience) panned series kicked off at the tail end of 2021 minus one of the fan-favourite characters from the franchise. The role of Samantha wasn't recast in the sequel series, but she did appear via text messages shared between Carrie (Sarah Jessica Parker) from her "new home" in London. Samantha was referenced a number of times throughout the series, but she was never on the cards to make a return.
Cattrall and SJP famously didn't get along while filming the two 'Sex and the City' movies. Ahead of the revival series airing last year, Parker wrote to a fan on Instagram: "No, I don't dislike her. I've never said that. Never would. Samantha isn't part of this story. But she will always be part of us. No matter where we are or what we do. X"
Now the actor has had a sit-down conversation with Variety all about her career to date - and all of that juicy, juicy 'SATC' gossip we've been dying to hear about.
According to Cattrall, she was never asked to be a part of 'And Just Like That...' even though Samantha is arguably the best character in the entire series. She said: "I was never asked to be part of the reboot. I made my feelings clear after the possible third movie, so I found out about it like everyone else did — on social media."
Asked if she had watched the sequel series, she admitted a flat-out "No", adding: "I certainly heard about it. And I've come to the conclusion that really the greatest compliment I could have as an actor is to be missed."
She then ripped apart the creativity of the series, giving her own two cents on how a third film could have worked out: "The series is basically the third movie. That's how creative it was.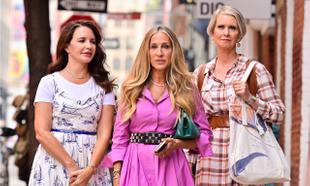 "I would have preferred for all of us to have some kind of event to warrant a third film. That didn't happen. But also, I was ready. And this is exactly what I wished for: to be in different places playing different characters because I'm a character actress. And as difficult as it was, and as scary as it is to stand up and not be bullied by the press or the fans or whomever — to just say, I'm good. I'm on this track. It was so great working with you. I so enjoyed it, but I'm over here."
Although Kim Cattrall didn't reprise her character for 'And Just Like That...', she does admit that playing Samantha was a joy: "I played her, and I loved her. I felt ultimately protective of her. I just loved her so much."
Cattrall then laid down her gauntlet on those two ill-received films: "I haven't deserted anybody. Can you imagine going back to a job you did 25 years ago? And the job didn't get easier; it got more complicated in the sense of how are you going to progress with these characters? Everything has to grow, or it dies. I felt that when the series ended, I thought that's smart. We're not repeating ourselves. And then the movie to end all the loose ends. And then there's another movie. And then there's another movie?"
After the second film, she admits: "Everything in me went, 'I'm done'."
On Sarah Jessica Parker saying if she decided to play Samantha again, she wouldn't be okay with that as "too much" had happened between them, she replied: "I don't think I read it."
"Well, it would never happen anyway. So nobody has to worry about that."
Having not seen the 'And Just Like That...' series, the journalist filled Cattrall in on some of the plot points she missed. With Carrie and Samantha allegedly fighting, she responded: "Oh yes. I heard this. Well, that feels different than the Samantha that I played.
"Yeah, it's so strange. A world that I know so much about that now I don't."
She said she felt it was "odd" that they continued to reference Samantha throughout the series: "I don't know how to feel about it. It's so finite for me, so it doesn't continue. I think I would ponder it more if I didn't have something like 'Queer as Folk' or 'How I Met Your Father'. That's kind of where I'm centred around.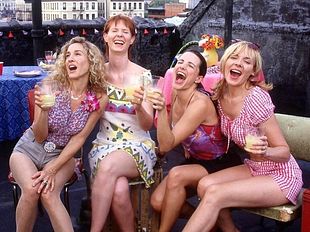 "This feels like an echo of the past. Other than the really wonderful feeling of — it's rare in my business — people wanting more, especially at 65. That feels powerful, that I've left something behind that I'm so proud of. I loved her. I loved her so, so, so much. It's tough competition. The original show is in all of our imaginations. But for me, it feels clean."
"Yeah, it was years ago. It was 2017 when all this was happening. I just thought to myself, 'No, this is right'. And you can't go against that feeling. I don't ever want to be on a set and not want to be there."
On being "friends" with her 'SATC' co-stars Cynthia Nixon, Kristin Davis and SJP: "I guess it's how you define friends. I think we were colleagues. My colleagues aren't my friends. It was professional."
And finally, on Kim Cattrall ever possibly appearing during 'And Just Like That...', don't hold your breath. She said: "You know the thing about doing a show like 'Sex and the City'? I think Darren got it right with 'Emily in Paris'. It's a young show. It's about young ideals. It's about discovery. I think the original show is really amazing, but that was a different time.
"That's a no. It's powerful to say no."