It is a sunny Thursday evening when we sit down to chat with John Lithgow over Zoom.
The PR person instructed us to leave our cameras on as "it makes for a better interaction", and when we join the waiting John Lithgow on Zoom, he remarks "it is so wonderful to see all your faces!"
Famous for playing intimidating, often scary figures on film and television, John Lithgow is a consummate professional that loves nothing more than talking about the craft of acting.
In his new Disney+ series 'The Old Man', Lithgow stars opposite Jeff Bridges as veteran FBI man Harold Harper who is on the trial of Bridges' veteran CIA operative Dan Chase.
When we first see Lithgow's character, he and his wife are taking care of their grandson who has recently lost his parents in a car accident.
This grounded, slice-of-life drama establishes Lithgow's Harold Harper as a family everyman before he is called back into action.
"I approach these very complicated issues I approached what makes The Trinity Killer (his showstopping performance on 'Dexter') kill, getting into the character's head is the same exploratory trip every time," he told us.
'The Old Man' is a taut, smart thriller that will appeal to fans of 'The Americans', and the major draw of the show is the promise of eventually seeing Bridges and Lithgow face off.
The show is masterful at building up a cat-and-mouse dynamic between Bridges and Lithgow, and Lithgow promises that viewers won't be disappointed when the two icons of the screen face off.
Lithgow points to an episode later in the season where the two interact in a 20-minute-long scene in a car crossing a Moroccan desert.
The big showdown scene took six days to shoot per Lithgow, but in his view, "it's a scene that tells you everything that you did not yet know about these two men in their relationship."
"In my mind, it's structured brilliantly because there are two storylines, Jeff's storyline and mine. Jeff is mostly the story of him and Amy Brennan's character. Mine is mostly the story of Harold Harper and this young woman played by Alia Shawkat. Those two stories in themselves are very compelling, but underneath it all, there's this tremendous tension."
"These two men, their stories are converging, and I think it's brilliant structure."
Towards the end of the first episode, Lithgow has a tense conversation over the phone with Bridges, and despite the pair never actually interacting, the pair make the dialogue as memorable as the big showdown between De Niro and Pacino in 'Heat'.
It is a treat to see two iconic actors face off, and the two-time Oscar nominee revealed how he managed to wring every last drop of tension and drama without actually interacting with Bridges.
"That's scene is of the things that I loved about the script, and it's amplified by the fact that you still had not seen these two characters together."
"They set up this remarkable premise where there are these two men who clearly had a very intense working relationship and personal relationship - they were very good friends, but they also worked very closely together."
"This event took place where Jeff's character went way too far and everything blew up, and we had to stay completely away from each other for 30 years."
This inter-character conflict informs the drama at the heart of 'The Old Man', and Lithgow was drawn to the script because it contained "a tremendous amount of bitterness and resentment built up between two people who used to be such close friends.
"This big phone call is the first time you see any of it, and it's told not in the conventional way of seeing two people in combat, in personal combat together- it's personal, emotional combat."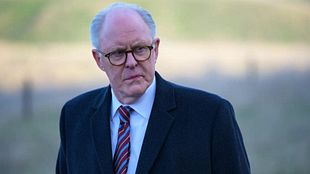 It is a testament to Lithgow and Bridges' acting talents that they make a phone conversation as tense and terse as any action film you care to name, but Lithgow revealed a Hollywood secret over the course of our chat.
"I shouldn't tell you this, but the guy on the other end of the headset was actually our script supervisor!" Lithgow laughs.
"We shot that scene at 2 in the morning in an airfield in California with private jets landing every 3 minutes, it was a very stressful environment for an actor," Lithgow recalls.
He added, "that's show business!"
"I was absolutely exhausted shooting the scene, but I wanted to do the scene justice. I was so drawn to the project because of the wonderful script and I wanted to give it my all," he added.
Apart from the script, the 'Terms Of Endearment' and 'Dexter' star said he was drawn to 'The Old Man' because he wanted to work with Jeff Bridges.
"I think like all of you, I was always very fond of watching Jeff Bridges - I thought he was just fabulous in 'The Last Picture Show', and in 'Bad Company' he's just this raw-boned kid - and since then he's become this iconic movie star."
The chance to work with Bridges was an easy sell for Lithgow, as he had never worked with him before.
"Before this, I had only met him once on a red carpet, but I know him in the way that everybody knows him, so working with him was something I really wanted to do."
Lithgow attributes Bridges' success to his personality.
"Over the years, Jeff has always just been himself, and that makes him an actor you love to watch."
"And it turns out, he's a wonderful actor to work with, too."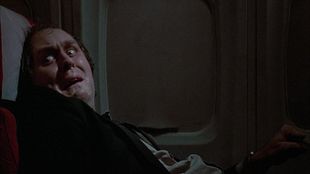 Considering both stars got their break in the New Hollywood era of the 1970s, the pairing of these two stars in 'The Old Man' gave Lithgow pause for thought.
In the 1970s alone, Lithgow and Bridges worked under esteemed luminaries such as Peter Bogdanovich, Bob Fosse, Michael Cimino, and Brian De Palma, and Lithgow said he feels fortunate about him and his co-star's longevity.
"Jeff and I are extremely lucky actors, because they still want us, they still hire us, and there are still projects being built around old characters."
"I feel like this is the best these are the best years of my career going from Winston Churchill to Roger Ailes," referring to his Emmy-winning role on 'The Crown' and his gravitas-imbuing performance in the 2019 film 'Bombshell'.
"I'm in a couple of movies that are not out yet and in all of these projects I'm properly cast as an old actor in old characters and smart dramas being built around the issues that old men face like losing your strength, losing your vitality, losing your confidence, fearing the future, all these things."
"They're brand new colours that we can paint with brand new chemicals that we can experiment with, and it's been wonderful. And these characters are quite different from each other. The difference between Winston Churchill and Harold Harper is beyond apples and oranges."
As our session with Lithgow rounds up, Lithgow once again thanks us for our time, and said it was "a pleasure to talk to you all."
For an actor who has garnered a reputation for playing a grump in film and television, the real John Lithgow is anything but.
'The Old Man' will launch on Disney+ on September 28th.