Jeff Bridges, star of the 1998 cult classic 'The Big Lebowski', has revealed how the Coen brothers offered him the role of The Dude.
Speaking on the Smartless podcast, hosted by Jason Batemen, Will Arnett and Sean Hayes, the 72-year-old went into detail about how he was approached for the movie.
"I ran into the Coen brothers at a party and they said, 'we're writing something for you, man.' I said 'oh great,' because I had seen 'Blood Simple' and thought they were terrific.
"And then I got the script and I said 'What!?' This is like a high school version of me. Are you guys spying on me or something?'"
The plot follows the iconic Dude, aka Jeff Lebowski, as he's mistaken for a millionaire with the same name. Debt collectors trash his house, ruining his prized rug (which really tied the room together). As restitution, he recruits his bowling buddies to try and find the millionaire's missing wife. Bridges stars alongside Steve Buscemi and John Goodman.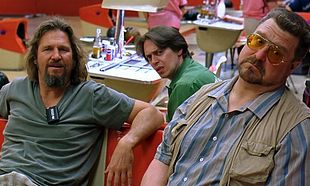 Bridges stated he "had never played a part like that." Before 'The Big Lebowski, Bridges had starred in films such as 'The Fisher King' and 'Starman', being nominated for an Oscar for the latter.
"We had such a good time [on the set of 'The Big Lebowski'], man. When that movie came out it didn't do well here. It did kinda well after the fact. But nobody really got it."
The Coen brothers' film initially received mixed reviews. However, over the years it has become one of the big cult classics of the last few decades.
"Good writing, it seems like improvisation, but it's not. Every 'man', every 'fuck', it was so well placed. You just don't want to mess with that music."
Bridges recently overcame cancer and now stars in 'The Old Man' alongside John Lithgow, coming to Disney+.
You can listen to the full interview with Bridges below.