It's a case of out with the younger and in with the older as the fifth season readies itself to premiere later this year with a new cast of actors playing Royalist dress-up.
As the series continues to edge closer and closer to the present day, fanfare for the Netflix production has increased with each passing season. 'The Crown' season five will be the most contemporary take on The Royal Family yet, rumoured to (once again) closely follow the People's Princess, Diana the Princess of Wales.
And so, here's everything we know about the upcoming season so far. To begin with, let's start with the brand new cast.
Who's been cast in 'The Crown' season five?
There is a huge cast lined up for season five, but here are the five most prominent figures that the storyline will be closely following.
Imelda Staunton | Queen Elizabeth II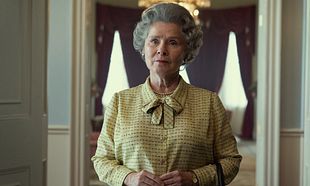 Of course, we can't have 'The Crown' without the one in charge. Taking over from the stunning Olivia Colman will be Imelda Staunton as Queen Lizzy readies herself for hitting her prime during her mid-50s. The '90s didn't prove to be very celebratory time for Elizabeth II, unfortunately, meaning we'll most likely see her portrayed in a far more dour way than ever before.
Staunton is without a doubt the most well-known face to join the cast, having had starring roles in a long run of theatrical productions as well as on screen in 'Paddington', 'Sense and Sensibility', 'Nanny McPhee' and as Professor "hem hem" Umbridge in 'Harry Potter'.
Jonathan Pryce | Prince Philip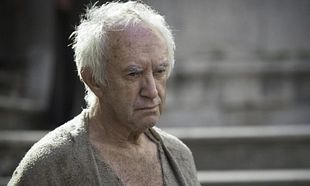 Jonathan Pryce is taking over from Tobias Menzies as The Duke of Edinburgh enters his 70th year. With The Royal Family about to enter their most challenging decade yet, Philip will remain steadfast in his support of Princess Diana, which will likely be explored further this season.
As well as appearing in theatrical shows in the West End and Broadway, viewers will recognise Pryce from his time in 'Game of Thrones' as Cercei's former right-hand man, The High Sparrow. He's also known for his roles in 'The Two Popes' as Pope Francis and 'The Pirates of the Caribbean' franchise as Governor Swann.
Lesley Manville | Princess Margaret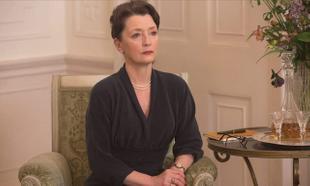 The Countess of Snowdon will be portrayed by Lesley Manville in seasons five and six, a role that was previously played by Helena Bonham Carter. Margret has proven to be one of the most tragic roles seen on screen, having been unlucky in love and suffering from identity crises as she lives in her sister's shadow.
Manville is one of those faces that has appeared in many productions over the years, including 'Maleficent', 'Harlots' and a new BBC series from this year 'Sherwood'. She also played Prime Minister Margaret Thatcher in the Channel 4 docuseries 'The Queen' from 2009.
Dominic West | Prince Charles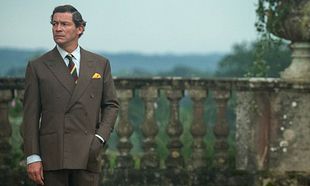 Ah, Charles. Taking over from Josh O'Connor as the eldest son of Elizabeth and Philip, we'll join the eventual heir to the throne (which he's still waiting for) as he settles into life in his 40s. While his relationship with both Diana and Camila is expected to be at the forefront this season, he was also the subject of attempted murder during Australia Day in Sydney in 1994.
Following Imelda Staunton, West is probably the second most well-known face this season. From 'The Wire' to 'Chicago', 'The Affair' to 'Colette', the former Trinity College attendee has been on our screens in a number of memorable roles so far in his career. Maybe Prince Charles will see him claim his second BAFTA Award?
Elizabeth Debicki | Princess Diana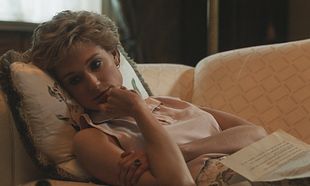 You're not the only one to do a double-take - that really isn't the real Princess Diana. Elizabeth Debicki takes over from Golden Globe-winning actor Emma Corrin in the role of The People's Princess, Diana. This season will likely continue to cover her tumultuous relationship with Charles, whom she divorced in 1996, as well as her tragic death in 1997.
Debicki is an Australian actor (whose mother is of Irish descent) who has had roles in a number of blockbusters including in 'Tenet', 'The Man from U.N.C.L.E.' and in the MCU's 'Guardians of the Galaxy Vol. 2' as gold-covered villain Ayesha.
And the supporting cast
There's a lot of ground to cover this season, and with it, there are also a lot of secondary characters be to introduced (and re-introduced) in 'The Crown' season five.
We've got Khalid Abdalla ('The Kite Runner') as Dodi Fayed, Princess Diana's boyfriend who also tragically died in the car crash in Paris
The one and only former James Bond, Timothy Dalton ('License to Kill' and 'The Living Daylights'), will play returning British air force officer Peter Townsend
Olivia Williams ('The Sixth Sense') plays Camilla Parker Bowles, Prince Charles' ongoing controversial romantic interest
James Murray ('6 Underground') as a 30-something-year-old Prince Andrew who separated from Sarah Ferguson in 1992
Jonny Lee Miller ('Elementary') will play outgoing Prime Minister John Major
Bertie Carvel ('The Tragedy of Macbeth') will play eventual Prime Minister Tony Blair
Dominic West's son Senan has been cast as Prince William, who is expected to appear in the latter half of 'The Crown' season five.
What will the storyline be?
Season four covered a lot of ground, beginning in 1979 and ending in 1990. However, now that the series has added an extra sixth and final season, expect this entry to not lapse as much time as other seasons have in the past - but that doesn't mean there's not a lot going on.
In fact, the '90s, a time when tabloids began to rise incredibly in power, was not a wonderful journey for The Windsors. As we mentioned earlier, the '90s proved to be the most unfortunate of decades as it was full of divorce, disastrous fires and, sadly, death. A year after her divorce from Charles, Princess Diana died in 1997 in a car crash which was caused by the overwhelming amount of paparazzi tailing her in Paris. This could likely be covered in the final half of 'The Crown' season five, although it might be kept back until season six.
Margaret and her former love interest Peter Townsend are expected to have one final meet-up before his death in 1995. Prince Andrew and Sarah Ferguson separated from one another in 1992, which was quickly followed by Princess Anne and Captain Mark Phillips announcing their divorce a month later. A blaze also consumed Windsor Castle just days before Elizabeth and Philip's 50th wedding anniversary celebrations.
In terms of political power during this time, John Major was in power as the UK Prime Minister until 1997, replacing Margaret Thatcher who was forced to resign. Major participated in the negotiation of a cease-fire in Northern Ireland during this time, which would eventually lead to the Good Friday Agreement being signed in 1998. This was also a period of great economic growth for the UK.
Is there a trailer?
Not quite yet. But Imelda Staunton did relay a message nearly a year ago from the set of the production where she talked about doing her "upmost" in continuing to deliver on the "very high standard" both Claire Foy and Olivia Colman set in the role before her.
Is there a release date?
Yes - November 9. At Netflix's TUDUM fan event in September, a teaser trailer centring around Elizabeth Debicki's Diana and Dominic West's Charles making their divorce announcement was unveiled.