Graham Norton has a 'best of' show with a difference in store for the festive season. Called 'Graham Norton's Good Show Business Guide', it will see Graham going behind-the-scenes of his award-winning show to introduce the best show business moments with the help of some of his favourite guests.
The 48-minute BBC special will look back on some classic moments of 'The Graham Norton Show' over the years. Like Tom Cruise directing a dangerous action sequence with members of the audience, Margot Robbie demonstrating her tattooing skills, Chris Pratt showing off his magic tricks, Morgan Freeman reprising his most famous role to mock Graham, Taylor Swift facing the massed ranks of her Twitter fans, Dwayne 'The Rock' Johnson delivering his well-known catchphrase in style, Anthony Joshua challenging Greg Davies to a re-match, and Olivia Colman showcasing her majestic voice.
Using classic clips from 'The Graham Norton Show', Graham also hears from some of his favourite guests, including Stanley Tucci, Stephen Merchant, Sandi Toksvig, Richard Ayoade and Alan Davies who share their thoughts on how they introduce and deal with business while chatting on the most prestigious sofa in television.
Here's what some of them have to say:
Stanley Tucci: "What makes good Norton Show Business? Graham makes good Norton show business.  He's just so good at it.  Probably the best I have ever seen and certainly the best I have ever experienced."
Stephen Merchant: "Well, I think it was Elvis Presley who wore a belt that said, 'taking care of business' and that's very much my mantra in life!"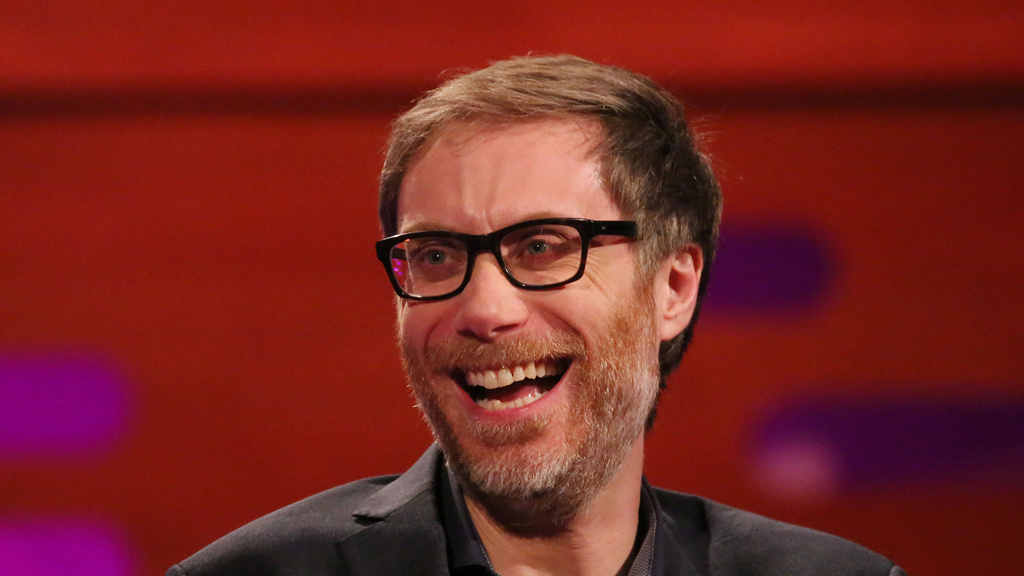 Sandi Toksvig: "Any guest that comes on The Graham Norton Show needs to forget about dignity, forget why they're there, and just go with the flow."
Richard Ayoade: "I am not one to advise on the laws of show biz, and there are laws. I can only offer myself as a warning of what can happen if you fail to construct a personality in your early years. You are left with basically a roboticised husk reliant entirely on the humanity of the host."
Alan Davies: "The best bits of 'The Graham Norton Show' are the bits that come in between the talking.  If you can stand on your hands, breakdance or whatever it is, do be prepared to do that."
'Graham Norton's Good Show Business Guide' airs on BBC One on Friday 3rd January 2020 at 11pm.