Brought to you by: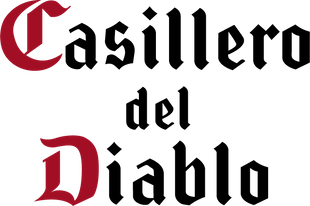 With 2021 drawing to a close, it's time to look ahead at the incredible list of titles heading our way in the coming year.
We don't know about you, but we think 2021 was a pretty extraordinary year for TV fans, bringing us the likes of 'Mare Of Easttown', 'Lupin' season two, 'Nine Perfect Strangers', 'Squid Game', 'You' season three, and 'The Wheel Of Time'. And by the looks of things, the TV shows arriving on our screens for 2022 will be just as impressive.
Here are five TV shows we're expected to be glued to next year, courtesy of the wine legend Casillero del Diablo.
'Ozark' Season Four
How will Netflix's crime drama wrap things up? We're eagerly awaiting the release of the final part of 'Ozark', which will see season four spread across 2022. With the first part of the season arriving on January 21, we'll catch up with the troubled family who was involved in a hazardous money-laundering scheme - and now they're in more trouble than ever before. Following the dramatic finale that was season three, January can't come quick enough.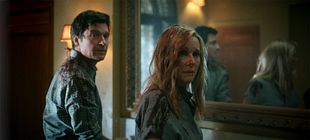 'Pam & Tommy'
Who would that thought that the very first celebrity sex tape scandal happened all the way back in 1995? This Hulu series (which will premiere here on Disney+) will be one of the newest TV shows of 2022, releasing in February. It will follow the intricate storyline of how Pamela Anderson and Tommy Lee's private video tape became one of the biggest talking stories of the '90s, and looks like it'll be a hoot. Starring Lily James, Sebastian Stan, Seth Rogen and Nick Offerman, 'Pam & Tommy' has all the makings of a fun romp around Valentine's Day.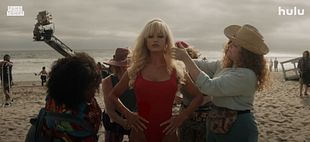 'House Of The Dragon'
Now, before you come for us for including a 'Game Of Thrones' series on our list, can't you just try to remember all of the good times we had with the fantasy show before it turned into a dragon's dinner? A prequel series based on the Targaryen dynasty, 'House Of The Dragon' is hoping to clear our minds of the mess that was the final season of 'GOT' and begin a new chapter in the franchise. We hope it's a hit - and we bet HBO is hoping the same with the number of spin-offs they have in the works. The series will launch on Sky Atlantic and NOW in the new year.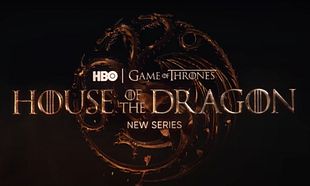 'The Marvelous Mrs. Maisel' Season Four
If we were pushed to choose a favourite of the TV shows of 2022, this would be it. The fabulous season return of the stand-up comic living in 1960's New York City is still a few months away, but we're envisioning an even bigger, better and more boisterous season four. Rachel Brosnahan and Alex Borstein will indeed return as the comic and her glorified agent Susie, but the supporting cast has also been expanded to include 'Gilmore Girls' alums Kelly Bishop and Milo Ventimiglia, as well as the hypnotic John Waters. Come on Amazon, don't keep us waiting any longer!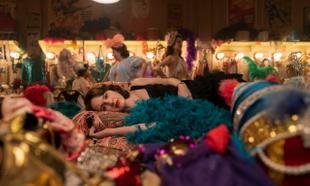 'The Crown' Season Five
Finally, it would be rude of us to not include one of Netflix's most talked-about TV series (apart from 'Squid Game', of course). The penultimate season of 'The Crown' is scheduled for release next November, meaning it'll be a rather frosty build-up to Christmas indeed. The stellar Imelda Staunton will take over from Olivia Colman as the current reigning monarch, with Jonathan Pryce as Prince Philip, Dominic West as Prince Charles and Elizabeth Debicki as Princess Diana.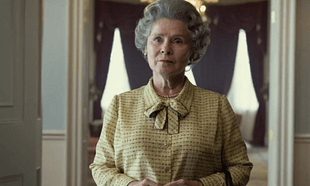 These five TV shows are just the tip of the iceberg for 2022. We wanted to give a special mention to some other new and returning series that are heading our way next year, including 'The Last Of Us', 'Bridgerton' season two, 'That '90s Show', 'The Three-Body Problem', 'Sandman', 'Welcome To Wrexham', 'Vikings: Valhalla', 'The Midnight Club' and that's even before we scratch the surface of the next MCU and 'Star Wars' titles.
2022 looks set to be a great year for TV fans.
Casillero del Diablo's vast range of wines - so unique that they are protected by the Devil himself!
Enjoy alcohol responsibly.