It's been quite the week for Caroline Flack. Last Friday she was arrested and charged with assault on boyfriend Lewis Burton. There are many versions of what exactly went down circulating online but we won't speculate. What we do know is that the presenter is bailed to appear before Highbury Corner magistrates on December 23.
The arrest led to Flack stepping down as 'Love Island' host for the upcoming season. On Tuesday, she posted a statement on her Instagram stories saying, "There have been a significant number of media reports and allegations in regards to my personal life.
"While matters were not as have been reported, I am committed to co-operating with the appropriate authorities and I can't comment further on these matters until the legal process is over.
"However, Love Island has been my world for the last five years, it's the best show on Telly.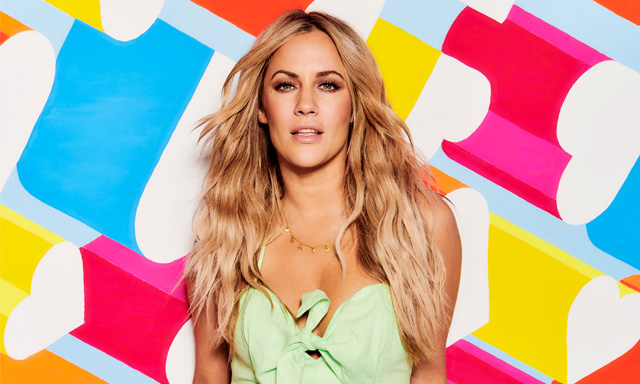 "In order not to detract attention from the upcoming series I feel the best thing I can do is stand down for series six. I want to wish the incredible team working on the show a fantastic series in Cape Town."
"And on a really personal level. I have never experienced such kindness and love in my whole life.
"Not just friends and family who are always the greatest but also from total messages to me offering help and understanding... please know that I see them.
Finishing with a message to her tennis pro boyfriend, she added: "And my boyfriend Lewis...I love you x".
ITV also released a statement saying, "ITV has a long-standing relationship with Caroline and we understand and accept her decision.
"We will remain in contact with her over the coming months about future series of Love Island."
Laura Whitmore has now been confirmed to take over as host of the first-ever winter edition of 'Love Island' which kicks off in January. However, maybe she shouldn't get too comfortable in the new gig as Eric Schiffer, Chairman of Reputation Management Consultants told entertainment.ie.
Schiffer, who works primarily with A-list celebrities and influencers on overcoming crises and improving damaged reputations, said: "Flack's career won't face death. Her replacement is a second rate distraction from the charges. [At time of writing, no replacement had been revealed.]
"Flack's rocky rise to fame and total disaster of a love life made her a lovable star. She has loyal fans and will recover, and will be back for Season 7 of Love Island."
It will be interesting to see how much damage control Flack can do at this point, and a lot will no doubt ride on what happens in court on Monday. Also, Laura Whitmore is a fab, talented and very likeable presenter in her own right, so maybe come June it will feel only natural for her to continue with the series.
Either way, it looks like Flack will be back.