Brought to you by: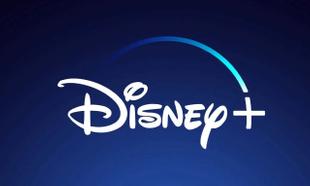 Just like the character herself, Disney's 'Cruella' has been given a new lease of life on its new home, Disney+.
Following on from a very successful joint box office and Disney+ Premier Access release earlier this year, Disney's 'Cruella' is now available to all Disney+ subscribers without an additional charge.
The origin story of one of Disney's greatest - and certainly its most fashionable - villains is an all-new live-action feature film set in 1970s London when the punk rock revolution was just beginning. Here we meet a young grifter named Estella (played by Emma Stone), who is a clever and creative girl. Unfortunately for her though, she's got an appetite for design but no way of making her dream come to life.
Determined to make a name for herself, she befriends a pair of mischievous thieves (Joel Fry and Paul Walter Hauser), and the trio become their own family who manage to get by on London's busy streets. However, once the fierce Baroness von Hellman (Emma Thompson) enters the picture, Estella does everything she can to catch her attention.
In case you missed 'Cruella' in cinemas or via Disney+ Premier Access, here's why you should tune into Disney+ for the most villainous movie of the year.
Ding ding: it's the battle of the Emma's
Emma Stone makes her devilishly dramatic Disney debut in devastatingly designer clothing. In her role as Estella, the actor shows a soft side to the character we haven't seen the likes of until now - that is until she becomes hell-bent on becoming the most stylish woman in London, eventually becoming the Cruella de Vil we all love to hate.
However, were it not for Emma Thompson as the vindictive Baroness (who loves a good power nap, FYI), Cruella might never have been born. The true villain of the movie, she will stop at nothing to ensure she remains at the top of the who's who in London town and is ready to push any potential problems (i.e. Cruella) off of her pedestal.
The stellar supporting cast
Also joining in on the rip-roaring action and drama of Disney's 'Cruella' are the aforementioned Joel Fry and Paul Walter Hauser, who play Estella's two best friends. Jasper and Horace aren't the brightest sparks in the plug, but they certainly know how to help their friend pull one over on the Baroness.
Kirby Howell-Baptiste also joins the all-star cast as Anita "Tattletale" Darling, Estella's childhood friend and journalist. She joins John McCrea's wonderfully vibrant Artie and Mark Strong's John, who is the Baroness' closest confidante.
Glam rock the house down
Two of the most defining additions to Disney's 'Cruella' is the era it is set in, and the over-the-top style of it all. Setting the movie during 1970s London allowed plenty of room for toe-tapping and head-bopping tracks from artists such as Supertramp, Queen, and The Doors. Add in the stunning fashion statements seen throughout the course of the adventure, and all of it adds an extra dimension to the madness we see unfolding on screen.
And that's not all...
The arrival of 'Cruella' on Disney+ follows the news that Emma Stone will return for a second movie about the Disney villain. Will we be seeing lots more dalmations (101, perhaps?) in the sequel? We're looking forward to seeing what direction the follow-up movie takes.
'Cruella' is available to all Disney+ subscribers now. You can sign up to Disney+ from just €8.99 per month by clicking here.