Latin Grammy winner Bad Bunny will play super-powered wrestler 'El Muerto' in an upcoming standalone Marvel movie from Sony.
The 28-year-old musician, who's real name is Benito Antonio Martínez Ocasio, is Spotify's most-streamed artist for the last two years running. He makes his film debut in the upcoming 'Bullet Train', starring Brad Pitt.
The character of El Muerto, aka Juan Carlos, originally fought Spider-Man in a charity wrestling match. He nearly unmasked the webslinger before being stung by Spider-Man with a paralyzing poison.
However, after his enemy El Dorado came to claim his life, Spider-Man saved him, leading them to team up to defeat Dorado.
Bad Bunny said at Cinemacon this week, "with this opportunity to bring 'El Muerto' to life, it's amazing, it's incredible. I love wrestling. I grew up watching wrestling and I'm a wrestler. I'm a former champion so this is why I love this character. I think it's the perfect role to me and it will be epic."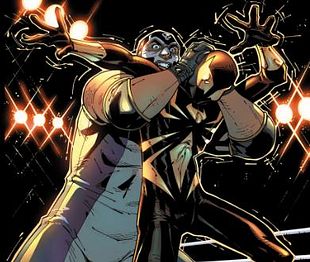 This week, he announced the title of his next album, 'Un Verano Sin Ti', though a release date has not been set. His second studio album 'YHLQMDLG' ('Yo hago lo que me da la gana'), which released in 2020, earned him a Latin Grammy.
Alongside his music career, the Puerto Rican has also featured as a wrestler at WWE events WrestleMania 37 in 2021 and Royal Rumble earlier this year. He has also appeared in Netflix's 'Narcos: Mexico'.
'El Muerto' is yet another addition to Sony's Spider-Man universe. 'Kraven the Hunter', starring Aaron Taylor-Johnson, and 'Madame Web', starring Dakota Johnson will join both 'Venom' films and recently-released 'Morbius'.
'El Muerto' has a release date set for January 12, 2024.