'Star Wars' star John Boyega has spoken about the recent rumours that he's secretly joined the Marvel Cinematic Universe.
Speaking to Men's Health, the 30-year-old said, "That's not in the vision for me now."
Since launching into stardom off the back of the global franchise, Boyega has since chosen a more carefully refined path.
"I want to do nuanced things," said the English actor. "I want to donate my services to original indie films that come with new, fresh ideas, because I know it's real hard to top 'Iron Man' in that universe."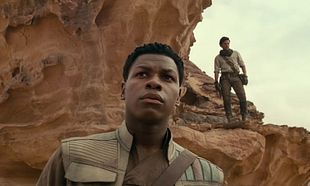 There were multiple rumours claiming Boyega had filmed a secret role in an upcoming Marvel film. Another claimed he was involved in the upcoming 'Captain Marvel' sequel.
The actor's agent, Femi Oguns, told the magazine that Boyega's plan had always been "to disrupt the industry and also to make history, and nothing has changed."
This mindset has led to Boyega distancing himself from playing enslaved people or drug dealers and appearing in clichéd sports movies.
"For John, it was never about trying to fit into the box. He wants to be the outline of the box."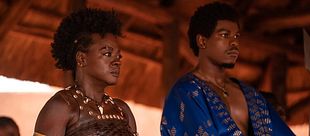 Boyega has a busy upcoming schedule, starring in 'Breaking' which gets its U.S. release on August 22 after a successful showing at Sundance earlier this year. He also stars in upcoming comedy 'The Cloned Tyrone', alongside Jamie Foxx.
However, the major upcoming role for Boyega is alongside Viola Davis in the highly-anticipated 'The Woman King',
"The fact that I would be able to speak in my father's accent, in my native tongue, and portray something that's different from what I've done before, I was like, 'Yeah, I'm coming. I want to be a part of that big-time.'"
'The Woman King' releases in Irish cinemas on October 4.