Nuno Espirto Santo was sensationally sacked by Tottenham Hotspur this morning following a 3-0 defeat to Manchester United on Saturday.
This time last week, Antonio Conte was the name on everyone's lips following Manchester United's dismantling at Liverpool, but Saturday's win over Tottenham Hotspur has given Ole Gunnar Solskjaer a stay of execution.
At time of writing, Antonio Conte is the favourite to succeed Santo in the hot seat in North London.
Last week, we ran an experiment on 'Football Manager' to find out what would happen if Antonio Conte was to succeed Ole Gunnar Solskjaer at Manchester United, and now, we are using the same game to simulate what could happen if Antonio Conte became manager of Tottenham Hotspur.
Here's what the simulation threw up:
Conte's first virtual season was solid, finishing in 5th place with 75 points - indeed, were it not for a 2-2 draw with Wolves on the final day of the season, Spurs could have finished 3rd and received a Champions League qualifying berth in the process.
Perhaps most crucially for Spurs, they finished above fierce rivals Arsenal, and with Harry Kane and South Korean sensation Son Heung-Min scoring 50 league goals between them, the mercurial Italian laid the foundations for a promising second full season.
Virtual Tottenham's gamble at hiring former Chelsea manager Antonio Conte paid off - in his second season in charge, Conte lead Spurs to the Europa League title.
Overcoming Benfica in the final and ensuring that the Lisbon side's curse in major European finals continues, Conte secured Tottenham's first piece of silverware since 2008.
Harry Kane only scored 7 goals in 38 league games, but he bagged 14 goals from 15 in Europe on the way to the first major title of his career.
A 4th place finish also secured Champions League football for The Lilywhites, but the cracks started to show in Conte's regime.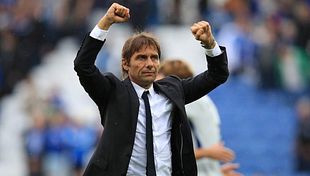 In Conte's first season, Spurs racked up 67 goals - in Conte's second season, that dropped to 51.
11 league losses in the second season also showed the first signs of chinks in the Italian's armour, but the 11 league losses were also enough to secure Champions League football.
Football is a funny old game after all.
The rails came off in the third season for Conte, with the team finishing in 5th, a trophyless season confirmed by the end of February, and uproar among the Spurs fanbase for selling cult heroes Hugo Lloris and Lucas Moura.
Lloris made his return to OGC Nice, the club where he started his career, but the loaning and subsequent sale of Lucas Moura to West Ham is greeted with bafflement by Spurs fans.
Indeed, Conte's decision to recruit Liverpool's James Milner and Joel Matip - a combined age of 67 - in the transfer window was also met by bemusement from the Spurs faithful.
Harry Kane was converted to a deep-lying forward, with Conte sensing that Kane is no longer the out-and-out number 9 forward of his prime, with Heung Min-Son becoming the sole natural goalscorer in the Spurs line-up.
Kane's height coupled with Son's tenacity made for a potent duo, with Son taking home the Golden Boot for his 24 goals.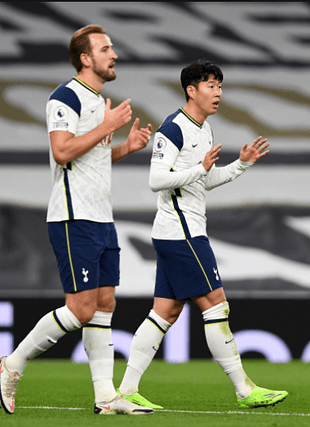 19 wins, eight draws and 11 losses wasn't enough to please chairman Daniel Levy however, and fires the Italian on the final day of the season.
The Spurs board reaches far and wide for their next manager, with Brendan Rodgers turning them down, Harry Redknapp's demands of making Niko Kranjcar assistant manager being rejected, and Unai Emery electing to stay at Villarreal.
When all seems lost, a titan of the game steps in - Zinedine Zidane.