'Ted Lasso' has managed to take the world by storm, creating a massive fanbase of football and non-football fans alike.
The Emmy-winning comedy is set in the world of top-flight football management, so the creators of the 'Football Manager' games have included a little tribute to the moustached American coach in the upcoming 'Football Manager 22'.
Still in beta, players are greeted with Lasso's patented 'Believe' sign in the virtual dressing room that greets players when they boot up the game.
In the series, the players touch the sign similar to how Liverpool fans touch the 'This Is Anfield' sign.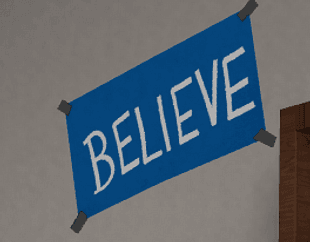 The Jason Sudekis comedy has become Apple TV's breakout hit, with the former 'Saturday Night Live' star winning an Emmy and Golden Globe for his performance as the American college football manager who's parachuted in to manage the fictional AFC Richmond despite no prior experience of even coaching the sport.
Spawned from an NBC advertisement for the 2013-2014 Premier League season, the character of Ted Lasso proved so popular Apple commissioned a series based on the character in 2017, with 'Scrubs' creator Bill Lawrence serving as the brains behind the show along with Sudekis, Brendan Hunt (who plays Coach Beard in the show) and Joe Kelly.