The days of developers offering a full game without demos is coming to an end.
Playstation will now require developers who wish to sell their games on their consoles to have demos that last at least 2 hours.
Per Game Developer, Sony has begun communicating with developers about its plans for timed game trials for PlayStation Plus Premium subscribers.
As part of the high-end revamp of the PlayStation Plus service, subscribers of the tier will be able to avail of demos for games, and Sony has begun to communicate this requirement to developers.
With the service due to launch in May in Europe, gamers will soon get a taste of full-fledged demos just like in the PS2 era.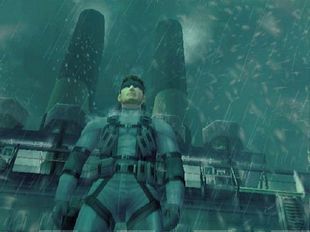 There is some flexibility as part of Sony's policy, developers having up until three months after their games launch on the PlayStation Store to release their timed trial.
Trials are also only required to be available to PlayStation Plus Premium users for at least 12 months, per the Game Developer report.
Sony are reportedly open to developers offering custom, hand-made demos as opposed to time-limited game trials, but these will be approved on a case-by-case basis.
Here's hoping we get more developers curating more fantastic hand-made demos such as the oil tanker demo for 'Metal Gear Solid 2'.
Developers are also still free to publish free weekends, game trials, or custom demos that can be accessed by all PlayStation owners. 
Triple-AAA developers at the level of Sony's in-house developers, Activision, 2K and Square Enix will be able to divert resources to their games, but for smaller developers, giving away 2 hours of their content could mark a substantial part of the game being given away.
The Playstation Plus revamp will launch in May for subscribers, with the Playstation Plus Premium tier setting consumers back €120 a year, with the opportunity to avail of the 2-hour game trials, and collection of old school games (such as 'Syphon Filter').
Announcing the service last month, a Sony statement said "building upon more than 25 years of expertise in gaming innovation, this change to our subscription services highlights our continued efforts to evolve our network services business to match our customer's preferences."
"With the all-new PlayStation Plus, we're focused on delivering a compelling game subscription service with curated content from our exclusive PlayStation Studios team and our third-party partners," it added.