With Microsoft Game Pass proving `to be a smash hit for Microsoft, Sony has decided to revamp its PlayStation Plus service.
PlayStation owners will now be able to choose between 3 tiers for the PlayStation Plus subscription service, with the highest tier, PlayStation Plus Premium, serving as a bona-fide Game Pass rival.
For €16.99 a month, subscribers to this tier can avail of PS3 games available via cloud streaming and "A catalogue of beloved classic games available in both streaming and download options from the original PlayStation, PS2 and PSP generations."
The PlayStation Plus Premium tier will offer some blockbuster titles as part of the tier, including 'Death Stranding', 'Spider-Man' and 'Spider-Man: Miles Morales' and 'Returnal'.
Per Sony, the library will be "regularly refreshed."
The tier will replace PlayStation Now in regions where the service is available (including Ireland).
The existing, classic €60 a year tier will remain, and players will continue to get the 2 free games a month as well as access to online features in games.
The PlayStation Plus Extra tier will set people back €13.99 a month and will provide players with a catalogue of 400 PS4 and PS5 games from first and third-party developers.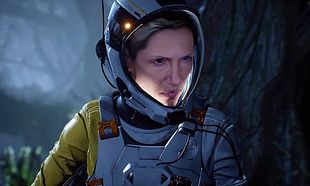 The PlayStation Plus Premium tier goes one step further and offers all the benefits of the previous tier, and adds the PS3 streaming tier as well as the more extensive Sony back catalogue.
This tier will also allow players to try certain games for a limited time, allowing them to try the games out before they buy.
A statement from Sony read "Building upon more than 25 years of expertise in gaming innovation, this change to our subscription services highlights our continued efforts to evolve our network services business to match our customer's preferences."
"With the all-new PlayStation Plus, we're focused on delivering a compelling game subscription service with curated content from our exclusive PlayStation Studios team and our third-party partners," it added.
Asking players to pony up more cash for a new subscription service may prove to be a gamble for Sony, but as we wrote in January, Sony has fallen behind Microsoft in the subscription front.
Xbox Game Pass has been an unqualified success for Microsoft since it launched, and Xbox's decision to put blockbusters such as 'Halo Infinite' and 'Forza Horizon 5' on the service has supercharged the games' success.
The new tiers will come into effect from June.