'Lord Of The Rings' director Peter Jackson has sold his special effects studio Weta Digital for a cool €1.3 billion to the makers of the Unity engine.
The company was behind the groundbreaking visual effects on Jackson's seminal 'Lord Of The Rings' trilogy and has gone on to win 6 Oscars for Best Visual Effects.
Founded in 1993 as a way of creating digital special effects for Jackson's film 'Heavenly Creatures', Weta Digital has been purchased by the makers of the Unity engine, which is mainly used in video game development.
"Weta Digital's tools created unlimited possibilities for us to bring to life the worlds and creatures that originally lived in our imaginations," said Jackson, chairman and co-founder of Weta Digital.
"Together, Unity and Weta Digital can create a pathway for any artist, from any industry, to be able to leverage these incredibly creative and powerful tools," the Oscar-winner director added.
As part of the deal, Weta's technology - which includes the likes of facial capture, simulation of moving objects, anatomical modelling, and hair/fur modelling - will be sold to Unity, but Weta will still carry on their work as the visual effects studio of choice for blockbusters such as 'The Suicide Squad' and 'Eternals'.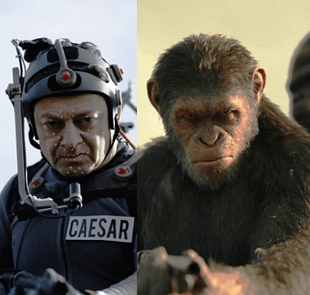 Unity said the technology acquired from Weta will now be integrated into its platform, which is the engine of choice for indie game developers and has been used in hit titles such as 'Subnautica', 'Among Us', 'Fall Guys' and 'Kerbal Space Program'.
"We are thrilled to democratise these industry-leading tools," said John Riccitello, chief executive of Unity.
The news represents the further deepening of relationships between the video game world and the world of film and television, with the likes of 'The Mandalorian' and 'Westworld' already using the Unreal Engine assets, normally used for video games, to create digital landscapes.