Apart from seeing what game wins Game Of The Year, gamers also tune in to The Game Awards to see the big announcements, and this year didn't disappoint on that front.
Among the big titles announced was a proper first look at the 'Halo' TV series in development for American streaming service Paramout+, with Steven Spielberg on board as an executive producer.
Science fiction fans were also given a first look at a new 'Star Wars' game from developer Quantic Dream, developers behind hits such as 'Heavy Rain' and 'Detroit: Become Human'.
'Star Wars Eclipse' only debuted a pre-rendered CGI trailer, but based on Quantic Dream's previous experience with cutting-edge graphics, we can expect a truly cinematic 'Star Wars' game.
The game will be an action experience complete with the branching narratives that Quantum Dream games are known for, but as the game is still in early development don't expect this one for a while.
Wonder Woman is making the leap to video games, with a very promising developer attached.
Monolith Games were behind the surprise 2014 hit 'Middle Earth: Shadow of Mordor' and the game received high praise for its Nemesis system, and their 'Wonder Woman' game will be implementing the same critically acclaimed system.
According to the official description, 'Wonder Woman' will be a single-player, open-world action game featuring an original story as players star as Diana in a "fight to unite her Amazon family and the humans from the modern world."
Along with a trailer for his new movie, Sonic is making the move to the next generation of consoles with 'Sonic Frontiers', and will be available for all major gaming consoles such as the PS5, Xbox X|S Series of consoles and the Nintendo Switch sometime in 2022.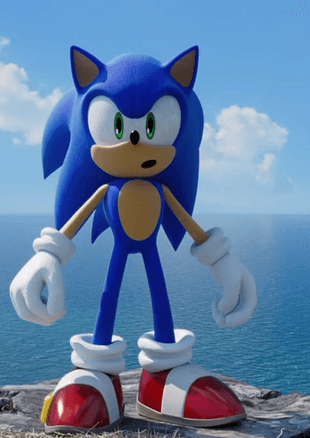 Horror fans were given a surprise at the awards with the announcement of a 'Texas Chainsaw Massacre game and a terrifying-looking new game from the creator of the original 'Silent Hill' called 'Slitterhead'.
'Slitterhead' comes from the mind of Keiichiro Toyama, the man responsible for the original 'Silent Hill' game on the PlayStation One and more recently, the 'Gravity Rush' games.
Finnish developers Remedy also got in on the act, announcing a surprise sequel to 'Alan Wake', with 'Alan Wake 2' coming a full 12 years after the release of the original game.
Telltale Games appear to be back from the dead, and their next project is an adaptation of the Amazon sci-fi show 'The Expanse'.
Finally, fans of the 'Dune' series will be able to get their spice-filled hands on 'Dune: Spice Wars' in 2022.
More based on the book than the film, the game is a real-time strategy game set in the sweeping sci-fi world that was recently brilliantly realised by director Denis Villeneuve.
No word yet on Timothée Chalamet being added in as DLC, but we live in hope.