No matter what you're in the mood for, the next few days have a bit of everything. We've rounded up the best of the weekend highlights, so you're bound to find something of interest!
While the weather around the country has been a bit of a mixed bag over the last week, we've still been treated to some incredible gigs. And sure, there's nothing like a summer concert washout, right?
Last week, we saw some majorly heavy-hitters such as Nile Rodgers and Chic, Beck, Stereophonics, Diana Ross and hometown heroes Fontaines D.C. Not to mention Guns N' Roses and Red Hot Chili Peppers rocking out of Marlay Park midweek.
Now, we set our sights on a new weekend with loads of amazing gigs. As well as that, we also look to Rock Farm, Slane for the new Otherside festival featuring some great Irish acts like Krystal Klear, Saint Sister, Kneecap and Soda Blonde.
Here's the best gigs going on across the country this upcoming weekend.
Oh, and be sure to head over to our Instagram, to be in with a shout of winning tickets to Westlife this weekend!
Friday, July 8
Slayyyter @ The Academy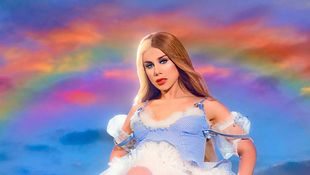 Originating from St. Louis Missouri, Slayyyter, aka. Catherine Grace Garner, rose to fame through her Soundcloud tunes, recorded DIY-style and on a budget. The likes of Rolling Stone and NME were quick to catch her ascent and before her debut album, she was already selling out tour dates.
Now, Slayyyter is celebrating her 2021 album 'Troubled Paradise' with a European tour. With huge hits like 'Mine' hitting over 30 million Spotify streams, it's safe to say the singer's star is still on it's way up.
At time of publishing there are still resale tickets available, grab 'em while they're hot!
Price: €23.50 / 7pm / Tickets available here.
Gatecreeper @ The Grand Social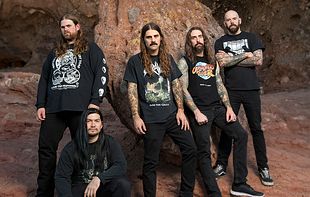 Looking to get your metal fix this weekend? Gatecreeper are a savage, old-school death metal unit based out of Arizona, Gatecreeper's uncompromising blend of doom and death evokes names like Grave, Obituary, Bolt Thrower and Dismember.
Founded in 2013 around the talents of vocalist Chase Mason, guitarist Eric Wagner, bassist Sean Mears, and drummer Matthew Arrebollo, the quartet issued a series of independently released EPs and splits before inking a deal with Relapse Records.
Price: from €18 / 7pm / Tickets available here.
Saturday, July 9
Westlife @ The Aviva Stadium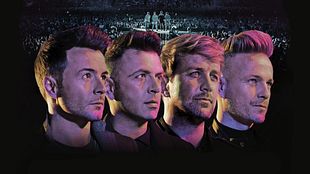 Not so much into your death metal? Maybe some noughties boyband energy will do the trick instead. Westlife are back! Again! Were they ever gone? Who can tell? All we know is that they're playing the Aviva Stadium for two nights this Friday and Saturday.
Going strong since 1999 when three school friends from Sligo were stitched together with a couple of fellas from Dublin, the band haven't looked back since. Despite losing a member in Brian McFadden, the quartet soldiered on without him and continue to say relevant, over twenty years since their formation.
In 2021, the group released the lead single 'Starlight' from their 12th studio album, 'Wild Dreams', which was scheduled to arrive on 26 November 2021. Their Dublin shows kick off their album tour.
Price: from €69.50 / 6pm / Tickets available here.
The Felice Brothers @ Whelan's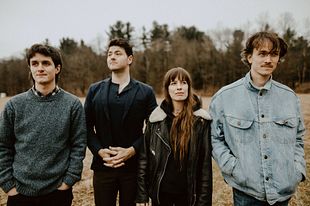 Following the release of their latest record 'From Dreams To Dust', The Felice Brothers announce a special headline show live at Whelan's.
In 'From Dreams to Dust', their eighth and most recent studio album on Yep Roc Records, the band's exuberance to be together doing what they do so well is palpable.
Characteristic of The Felice Brothers, the new tracks are a mixture of somber tunes with ones that are musically upbeat, all the while carrying messages that beg listeners to think deeply about the environment, humanity, legacy, and death. Many of the songs depict the passage of time, nostalgia, transience and getting older.
Price: €25 / 8PM / Tickets available here.
Brian Deady @ Cyprus Avenue, Cork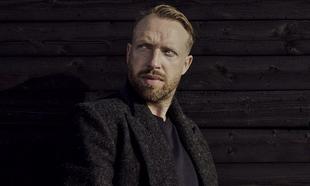 Brian Deady had been something of a well-kept secret at home in Ireland until his song 'Clap Both My Hands' became one of the most played Irish songs of 2016 and reached No.1 in the Spotify UK Viral charts.
Conjuring up strong gospel influences, at times the Irishman sounds more like he was raised in the Deep South than as one of 10 kids in County Cork and his rich, soulful voice comes with a contemporary R&B edge.
Price: €25.40 / 7pm / Tickets available here.
Sunday, July 10
James Blunt @ The Iveagh Gardens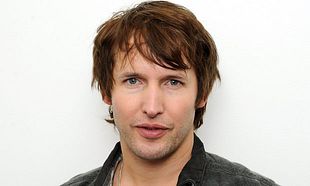 Singer/songwriter, Grammy award nominee and self-deprecating Twitter sensation James Blunt returns to Ireland to perform a celebration of his biggest songs before the release of his greatest hits album 'The Stars Beneath My Feet'.
Springing to success off the back of his debut album 'Back to Bedlam', Blunt has gone on to stage an impressive 17 year-long career. With hits like 'You're Beautiful', 'Goodbye My Lover' and 'Bonfire Heart', there's no doubt he's left an impact on the music scene, no matter what you think of him.
Blunt also carries a brilliant sense of humour, which he carries from his social media to his live performances and the opportunity to see him in the lovely setting of the Iveagh Gardens is definitely not one to be missed.
Price: €54.50 / 6.30PM / Tickets available here.
Seo Linn @ Whelan's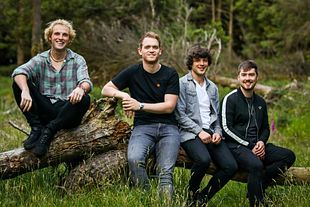 Seo Linn are back with their powerful new album 'Anuas' set for release this summer. Fresh from shows in Australia and Italy, the band are taking their songs to the stage in Whelan's this weekend.
The band formed in 2013 while living and working together in the heart of Conamara. Their unique fusion of traditional and contemporary music, and their electric live show, have earned them thousands of followers and brought them all over the world.
The group has amassed millions of views and listens on their various social media channels. Their spine-tingling rendition of 'Óró 'Sé do Bheatha Abhaile' is the most watched version of the song on YouTube with a staggering 7 million views.
Price: €13.50 / 8PM / Tickets available here.