The announcement that 'Big Little Lies' was returning for a second season was met with mixed reaction. The show had always stated it was a mini-series based on a book by Liane Moriarty and the story felt like it reached its natural conclusion. Why force it?
The addition of Meryl Streep to the cast was a masterstroke, not only because of the gravitas she would bring to a second season, but also because who she is cast as - Perry's mother. Back to help Celeste through her grief but more importantly, to get to the bottom of what happened to her son.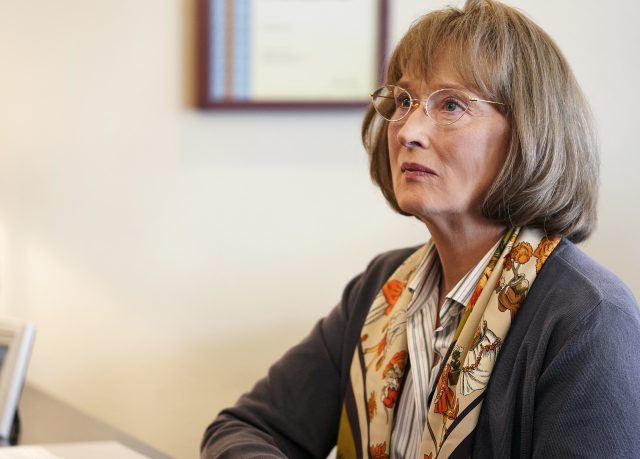 The opening credits of the sprawling scenery of Monterey brought us right back there and as it turned out, seeing all these characters in the aftermath of what happened seemed right. Perry's death may have ended Celeste's physical suffering at the hands of her husband but the emotional suffering continues on, as it must for many women who are victims of domestic abuse.
The brief flashbacks we see take us back to their relationship to before we even knew them, as we see Celeste's mind going back to a scan of the twins and noticing scratch marks on Perry's face, realising they must have been from Jane.
Most of the ladies seem weighed down with what happened, but none more than Bonnie who was the one who delivered the fatal push to Perry. It's a fantastic opportunity to delve further into this periphery character from season one and is yet another way that this second outing could surpass expectation.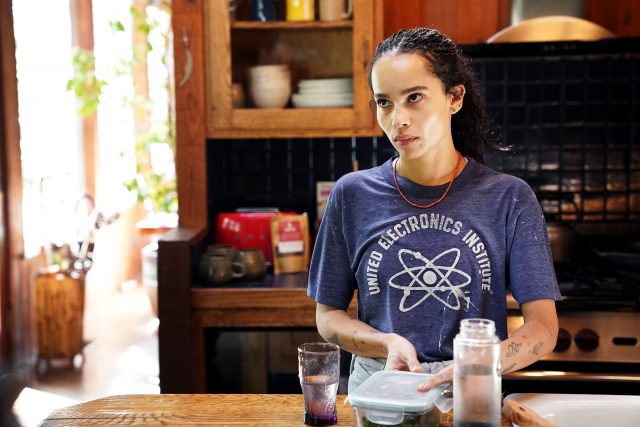 Madeleine looks very much back to her old self with her difficult relationship with her eldest rearing its head once more. It's Madeleine's encounters with Mary Louise (Streep) however that are the highlight of this episode. Her veiled and not-so-veiled cutting remarks leave her stunned. It's also a reminder that the accolades and hype over Streep as an actor are beyond deserving. How she can completely embody a role and bring a character to life continues to surprise. Already we know that Mary Louise is a complex woman in the depth of grief but also someone you would most definitely not want to get on the wrong side. From her fidgeting hands to her unexpected scream at the dinner table, we can't wait to see more of her in action.
It was good to see some screen time of just Celeste and Jane in this opening episode too and see they are still friends despite what Perry did and that Jane's son Ziggy is the product of that. Looks like there may be some potential romance in store for Jane too with her surfing co-worker, who informs her she is one of the 'Monterey Five', given they were all there on the night of Perry's death.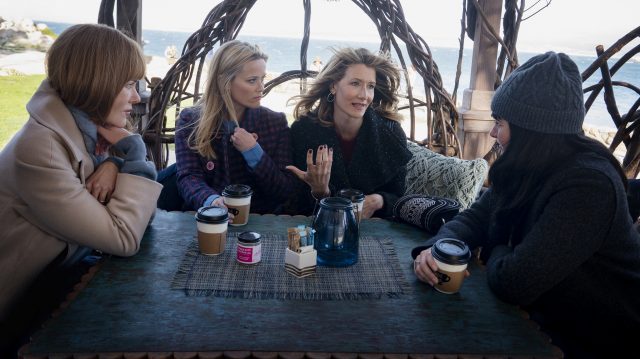 Rumours abound about their involvement but in a group meeting, Renata ensures them that the police have all but dropped the case although we wouldn't be so sure of that. They also have a confession from the increasingly withdrawn Bonnie to worry but undoubtedly there biggest threat is the politely menacing Mary Louise.
Whichever way this season goes, the opening episode has done enough here to prove this show was worth resuscitating for another run. New director Andrea Arnold has seamlessly taken the reigns from Jean-Marc Vallée and the stunning visuals once again prove a perfect contrast to the darkness and secrets that are lying underneath this picturesque Californian town.
Season 2, you have our attention.