Ahead of the World Cup in Qatar in November, The Sun reports that several wives and girlfriends of English football players have been approached with the prospect of a reality TV show on Netflix.
While the cats away, the 'WAGS' play. As the World Cup looms for the England team, their wives and girlfriends are allegedly getting approached by production company Optomen for a proposed reality TV show.
The show would follow the lives of some of the footballers counterparts over November and December this year while England take part in the World Cup.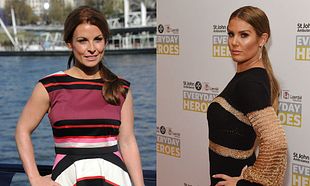 According to The Sun, the line-up of potential cast members includes Dani Dyer, 'Love Island' firecracker slash winner who is dating West Ham United's Jarrod Bowen, as well as Sasha Attwood, girlfriend of Manchester City's Jack Grealish, and Anoushka Santos, who is married to Manchester United's Luke Shaw.
Our fantasy footballer's 'WAGs' team, however, would include some all-stars; if it were up to us to cast the "players", we'd include both Coleen Rooney and Rebekah Vardy of "Wagatha Christie" fame, along with Little Mix ex-member Perrie Edwards, and of course, 'WAG' captain Victoria Beckham.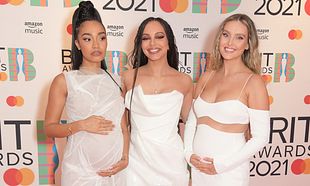 Historically, the 'WAGS' are speculated to have been unofficially responsible for the England team fumbling the ball (quite literally) in many important matches over silly dramas about who's wearing what bag or how bouncy their blow-drys were. So, naturally we're wondering what the husbands think about it.
We enjoy the prospect of the world of reality TV crossing over into sport —Michael Owen's daughter Gemma is proving on 'Love Island' 2022 that the two worlds can mix. However, the footballers have yet to make a comment on the prospective show, as have Netflix.
How would you feel about a show based on the lives of 'Wives and Girlfriends' of English football players?