Last night, (spoiler), Bombshell Afia was unceremoniously dumped from the villa, so you know what that means... They're shepherding two more bombshells in there tonight.
It's been just over a week since the reality TV dating show across the UK and Ireland aired. So far this 'Love Island' season, we've been given some much more redeeming bombshells than last year, in the form of Davide and Ekin-Su.
The former is a self-proclaimed Italian Stallion who hooks up with his friend's partners (only if they want him to) and the latter is like a squirrely cartoon character wielding a bat and looking for someone to bonk on the head every five minutes. If you get what we mean.
In general, the casting this season has been executed exceptionally; they've managed to shoehorn absolute characters in with a few snoozers and have it work in such glorious, dramatic harmony. The result? Good, clean fun.
Naturally, the bar for new cast members coming in is pretty high. And based on Jay and Remi's press packs, 'Love Island' 2022 bombshells will be the gifts that keep on giving, or eh, stirring shite.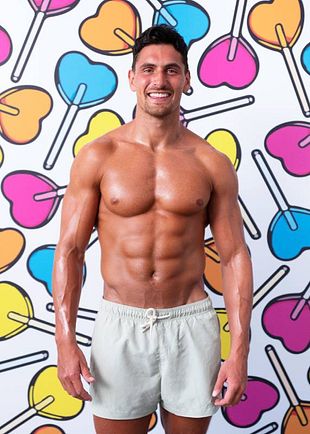 Jay is a 28-year-old Investment Analyst from Edinburgh (fingers crossed for a fabulous accent). He claims that he's the whole package, "I think I genuinely have what most females want. I've got a good job, I think I am a good looking lad and I have a lot of fun so I feel like I could add a lot of value to their lives if they add a lot of value to mine".
According to himself, his dating history is "unpredictable" and he won't "settle down easily". So it sounds like he'll be something of a wildcard and that kind of brashness might rub the other villa peacocks like Davide and Luca the wrong way.
Get this, his grandfather also played for Liverpool, so there could be another chess game going on between Gemma and Jay in the grand father reveal for the dressage rider.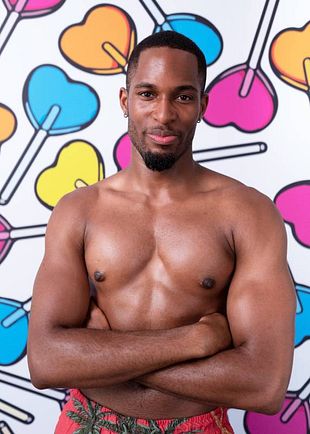 Remi is a 22-year-old model from Manchester. "Goofy", "fun", and "chilled", he seems like he'll be the yin to Jay's yang in this bombshell-drop. He's looking for something serious with someone who isn't into the clubbing scene and who's tall — as a man over six foot, he wants a lanky lady.
Things are already progressing steadily in the villa, with couples forming including Gemma and Luca, and Andrew and Tasha. But there are definitely some cracks there too, especially when it comes to Davide and Ekin-Su, Indiyah and Ikenna, and even Amber and Dami. There's all to play for, so we're excited to see how these bombshells shake things up.
Love Island continues tonight at 9pm on Virgin Media Two and Virgin Media Player.