Speaking of this year's theme, Ryan Tubridy said: "Having 'The Greatest Showman' as our theme this year is helping to emphasise the essence of what I believe the Toy Show should be – inclusive. This year we are celebrating the kid who doesn't get Snapchatted, or who doesn't always have someone to sit beside on the bus. These kids aren't lonely or unhappy, they just find joy in their own way. This year's show will be wrapped up in kindness and warmth and humour, so, as the song goes, see you on The Other Side!"
This year's 'Late Late Toy Show' boasts a huge cast with more than 200 young performers and over 30 talented toy testers taking part. The children come from all over Ireland with the youngest just three and a half-years-old.
As always, Ryan and 'The Late Late Toy Show' elves have a few surprises up their sleeves and all will be revealed as the show goes on.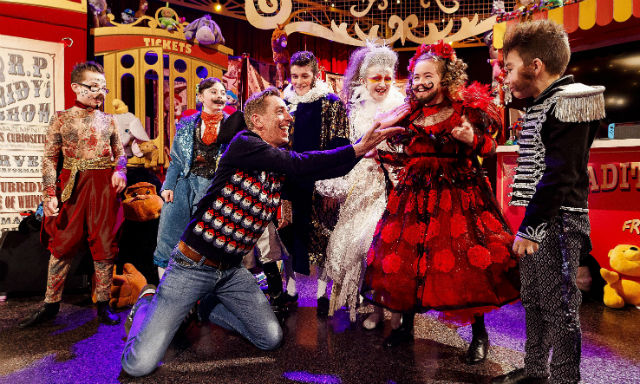 'The Late Late Toy Show' producer Eimear O'Mahony said: "Look out 'cause here we come! We can hardly contain our excitement for this year's 'Late Late Toy Show'. We've been working hard over the past number of months in the hope of bringing the magic of Barnum's Circus to our viewers, and have created a dazzling set and a show-stopping line-up filled with magic."
The circus themed set has been created by RTÉ production designers Marcella Power and Caroline Wade, and the elves in the RTÉ Costume and Make-Up Departments have been busy rewriting the stars over the past weeks as they ready the cast for Friday's spectacular.
Head of RTÉ's Costume Department Brigette Horan said: "It has been a real pleasure to work on this year's Late Late Toy Show. As soon as we heard about 'The Greatest Showman' theme, we knew we had to pull out all of the stops, and it has really inspired us to produce some of our most creative costume designs ever. It has been brilliant to work on, and we hope that people love Ryan's costume!"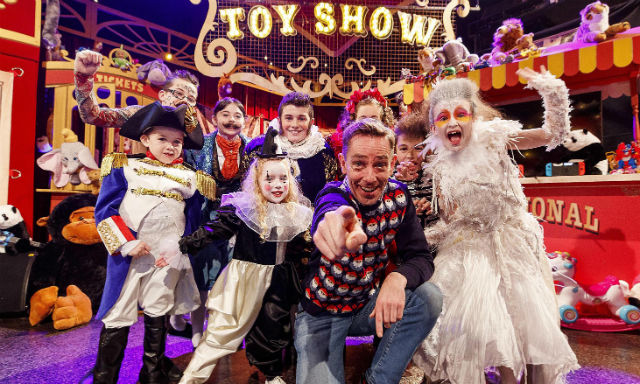 As with every 'Late Late Toy Show', a number of charities have nominated children to experience the magic of the set for themselves in advance of tonight's show. This year children from LauraLynn Children's Hospice, The Jack and Jill Children's Foundation, National Children's Hospital at Tallaght University Hospital, Our Lady's Children's Hospital, Crumlin, and Barnados will get a sneak preview of the set and get to play with the toys. Their visit will be captured onscreen and will be aired during the show. All toys featured on the show will be donated to charity following the broadcast.
Catch 'The Late Late Toy Show' tonight on RTÉ One at 9.35pm. If you're not in Ireland, you can also watch on the RTÉ Player.