'The Late Late Toy Show' marks the official start of Christmas for a lot of Irish people but just because you're not in Ireland, doesn't mean you can't get in on the fun.
The show will be available to view worldwide via the RTÉ Player both live and on-demand for up to 30 days. Last year's Toy Show was watched in over 100 countries outside of Ireland including Myanmar, Burundi, Haiti and Mongolia. (Find out all about the theme of this year's show here.)
Here are the times it kicks off across the globe: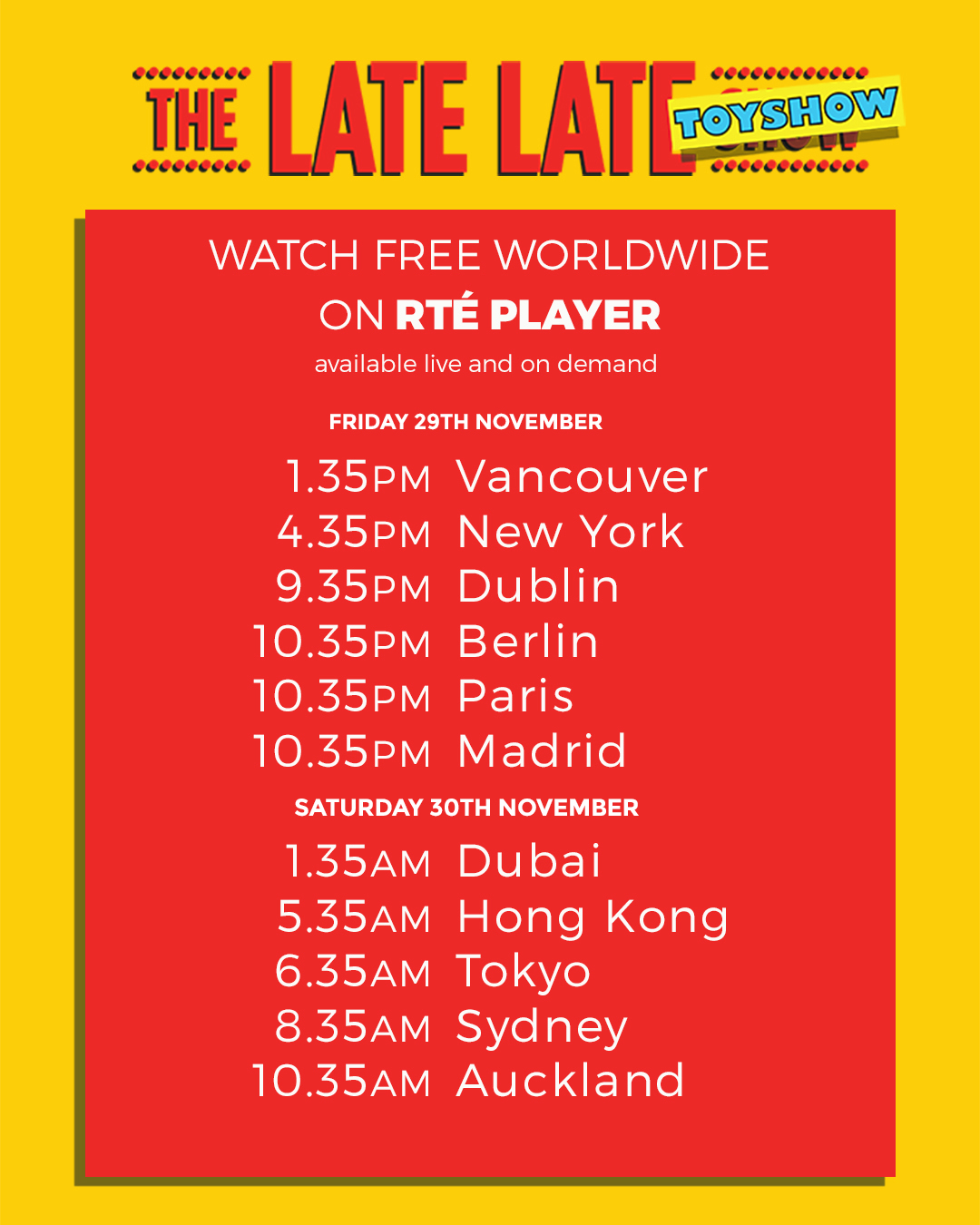 In the lead up to the main event, viewers from around the world can also watch a host of clips and 'Toy Show Unwrapped' throwback extras on RTÉ Player featuring some of the stars that captured the hearts of the nation over the years including Stella McGirl, Douglas Oman, JohnJoe Brennan and Aimee Keogh.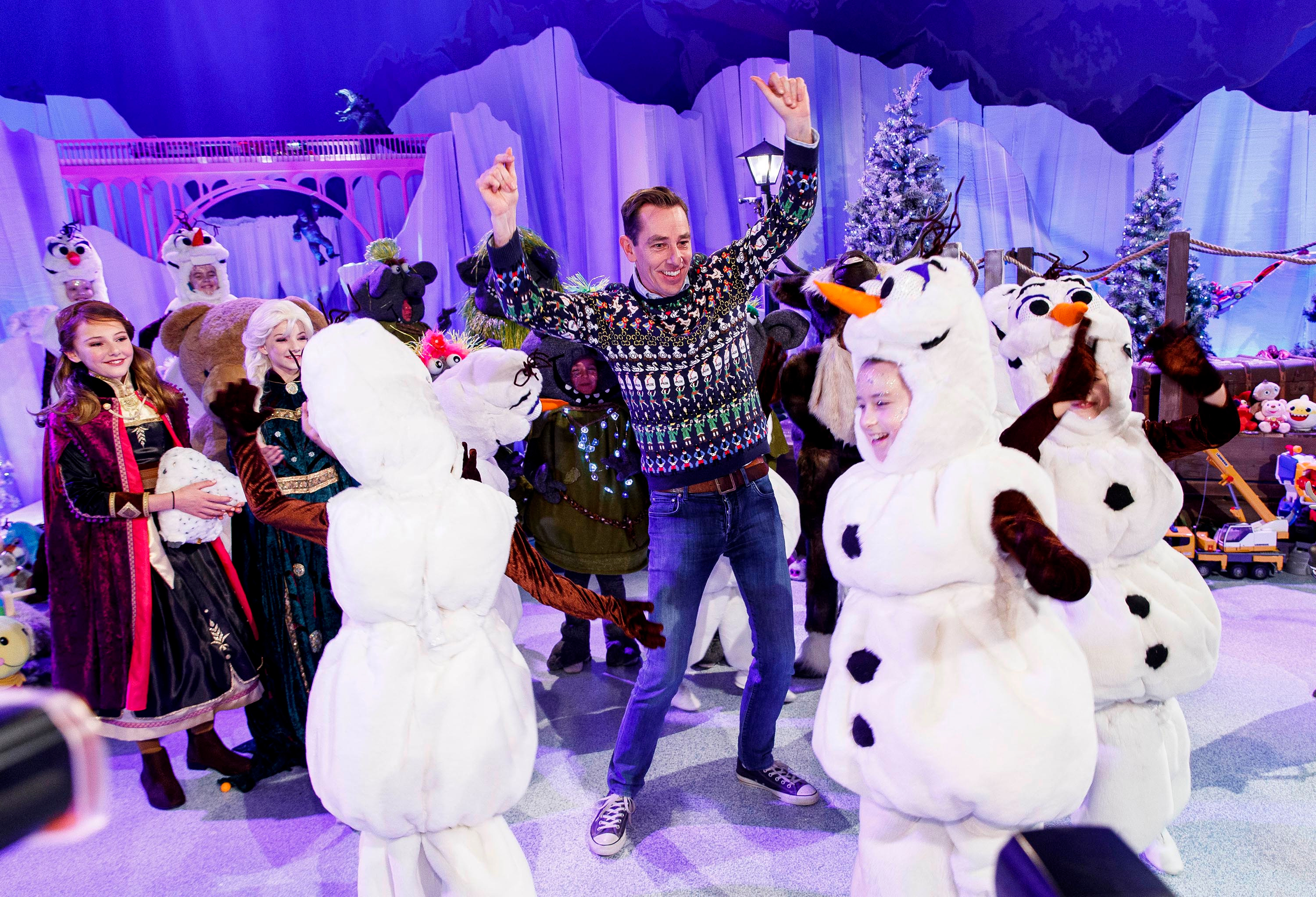 This year, the RTÉ Player and RTÉ News Now will simultaneously broadcast live in Irish Sign Language for the first time. ISL interpreters Amanda Coogan and Daniel Crean will interpret the live show in front of a green screen. They will then be superimposed onto a recessed version of the live toy-show broadcast.
'The Late Late Toy Show' starts at 9.35pm Irish time on RTÉ One tonight.