Emotions were very much running high in 'The Great British Bake Off' tent last night for what was the show's first-ever Dairy Week. Big gambles were made, plates were broken and tears were shed, however, none of this was done by Phil, the contestant who unexpectedly went home last night.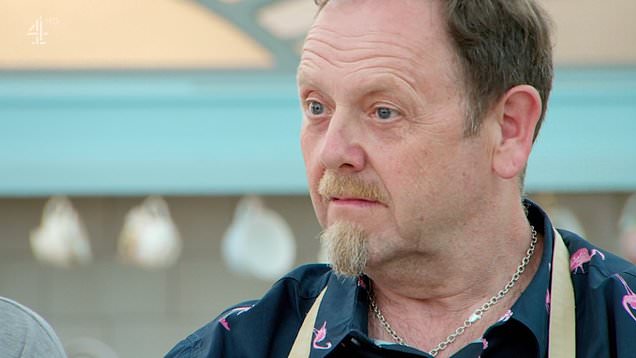 It was a bad week for Michael and Priya, with Michael's risk on his signature challenge not paying off while Priya's technical challenge was a disaster. Phil, in fairness, didn't overly impress with his offerings but still, both contestants and viewers alike weren't expecting it to be his week to go.
Oh right lets send the oldest contestant home, Phil was robbed. Can someone explain how Priya stayed after her disastrous technical? #GBBO

— SammE (@samanthaewing67) September 17, 2019
Didn't agree on who went tonight #gbbo

— Ann beverley (@anniebev6) September 18, 2019
Priya's technical wasn't even edible, yet poor Phil is sent home with the Doggy bag ☹️ #GBBO pic.twitter.com/XN1TqWW02H

— Mairéad Ní Chuaig TG4☀️🦄⭐✈️🍷🐞🤸‍♀️☔🌼🍄🌻⚡💋💫 (@MaireadNiChuaig) September 18, 2019
Nah. Bake Off have done Phil dirty there. What an absolute joke. #GBBO

— D a n i e l l e G a v i n (@daniellecgav) September 18, 2019
#gbbo *Michael does a shit in a baking tin*

Paul: "Sorry Phil you're leaving"#justiceforphil pic.twitter.com/Po02uk57Zl

— Jack Wood (@jackandwood) September 17, 2019
#gbbo 1/2 am actually disgusted by the result tonight, Priya who came last in technical and didn't do that well in other two challenges goes through and Phil who has one slightly disappointing showstopper (but did well in other bakes) goes out. Gasps of disbelief from all the ...

— rebecca Clare (@bex25b) September 17, 2019
Priyas bake was so bad they didn't even try it. How can she not be sent home over PHIL #gbbo

— Nieve (@Nievelizabeth29) September 17, 2019
Hold on, they didn't even taste a technical bake and Phil went home? Outraged. #GBBO pic.twitter.com/bqaYw8yNUj

— Emily Weston (@primaryteachew) September 17, 2019
How has Phil been sent home over Priya I'm outraged #GBBO pic.twitter.com/qHISMGsJPt

— Georgia (@GeorgiaEH17) September 17, 2019
michael's cake falls apart and priya messes up most of her bakes but phil's technical is a 'bit boring' and he's the one to go? #gbbo pic.twitter.com/JwCaBJPs2w

— Tibbie Graber (@Tibbieeee) September 17, 2019
Here's a lovely letter from Phil if you're missing him.
"I have felt overwhelmed by the support and good luck messages"
Here's a lovely letter from our Phil to all you #GBBO fans. pic.twitter.com/iqnF47fu1I

— British Bake Off (@BritishBakeOff) September 17, 2019
'The Great British Bake Off' continues at 8pm on Channel 4 next Tuesday. Contestants will be tasked with creating confectionery inspired by the Roaring Twenties. The signature challenge involves a decorative twist on custard pies, while the technical round will be a test of the bakers' timing and consistency. Finally, for the Showstopper, they must create a three-tiered masterpiece inspired by their tipple of choice.