It looks like the action is about to get ramped up to breaking point in the next season of the police drama.
The sixth season of Jed Mercurio's hit crime thriller 'Line of Duty' dropped an explosive trailer this afternoon, meaning that the series is slowly making its way to our screens.
Due to launch later this month, the next 'Line of Duty' instalment will be made up of seven episodes, and by the looks of the trailer below, the stakes have never been higher.
Here's the 'Line of Duty' trailer for you, featuring every line said appearing as quotes on screen. Sure why not.
Season six of the BBC series will see Kelly Macdonald join the cast as Detective Chief Inspector Joanne Davidson. The Scottish actor has starred in 'Boardwalk Empire' and 'The Victim' in the past, and will join series regulars Adrian Dunbar, Vicky McClure, and Martin Compston.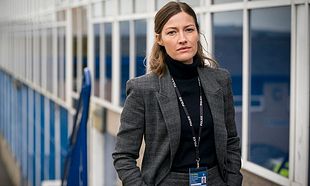 A concrete release date of Sunday, March 21 has yet been set for the return of 'Line of Duty' on the BBC. The season wrapped filming last November following a number of months hiatus during 2020.