Star of 'Stranger Things' season 4 Jamie Campbell Bower has spoken about his disappointment over the cancelled 'Game of Thrones' spin-off show in which he was cast.
Campbell Bower was cast alongside Naomi Watts in the spinoff series, set thousands of years before the events of the main show. It reportedly focused on The Long Night, the first war between the White Walkers, which eventually led to the construction of the Wall in the North.
"Everything happens for a reason," Campbell Bower told EW in an interview this week. "I don't think anything happens by chance. At the time of that spin-off not working out, of course it's sad. Of course it is."
Cast alongside Watts and Campbell Bower were Naomi Ackie, Denise Gough, Miranda Richardson, Josh Whitehouse, Sheila Atim, Ivanno Jeremiah, Alex Sharp, and Toby Regbo
The pilot episode filmed in Belfast in 2019, and reportedly cost HBO a whopping $30 million. However, WarnerMedia boss Bob Greenblatt canned the show after his initial viewing.
"When I saw a cut of it in a few months after I arrived, I said to [HBO boss Casey Bloys], 'This just doesn't work and I don't think it delivers on the promise of the original series,'" said Greenblatt. "And he didn't disagree, which actually was a relief."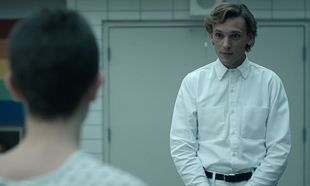 However, Campbell Bower has left one major TV franchise for another in quick succession. "This was always there," he added in reference to his 'Stranger Things' role. "This was coming. I just didn't know."
The 33-year-old stars as Peter Ballard in the fourth season of the huge Netflix show. Later on in the season, it's revealed that he is also the main protagonist, the evil Vecna.
"I've done things or not done things [in this industry]," he added. "I was born and now I'm here doing this. Everything I've done in my life led to this particular moment. That's really interesting to consider."
'Stranger Things' season 4 is available to stream now on Netflix.