After a couple of Thrones-less years, we're gearing up to be once again plunged into the world of feuding families and dragons. Many spinoffs are in various stages of development, but news came out recently that one will never see the light of day.
WarnerMedia entertainment chairman Bob Greenblatt said in a new HBO book, "They had spent over $30 million on a 'Game of Thrones' prequel pilot that was in production when I got there," Greenblatt said.
"When I saw a cut of it in a few months after I arrived, I said to [HBO boss Casey Bloys], 'This just doesn't work and I don't think it delivers on the promise of the original series.' And he didn't disagree, which actually was a relief."
"So we unfortunately decided to pull the plug on it," Greenblatt continued. "There was enormous pressure to get it right and I don't think that would have worked."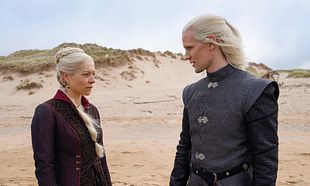 The series in question was the first to be greenlit post-Thrones. It was to star Naomi Watts and the plot was described by HBO as, "the world's descent from the Golden Age of Heroes into its darkest hour. Only one thing is for sure: from the horrifying secrets of Westeros' history to the true origin of the white walkers, the mysteries of the East to the Starks of legend.. it's not the story we think we know."
Specific plot details for the series never surfaced. Jane Goldman (Kingsman: The Secret Service', 'X-Men: First Class') wrote the pilot and S.J Clarkson directed.
Before shooting, Watts was enthusiastic about entering the world of "Thrones", "It makes me very excited, yeah, goose-bumps all over. It is intimidating. It's very exciting. And yes, having just come off the last series, where the world was blowing up over it. Everything was 'Game of Thrones' related. All the advertising on TV, every article — everyone's jumping on that bandwagon. So, it is scary."
Thankfully for fans of the series, it is just one of many on the way that didn't make it to our screens. The upcoming 'House of the Dragon' seemed to be in a much better position than its cancelled predecessor from the get-go. Greenblatt stated, "You can't spend $30 million on a pilot and then not pick it up. So I said, 'Let's not make a pilot [for 'House of the Dragon']. Let's get a great series that we feel good about, and just make it. Or not."
'House of the Dragon' will air in 2022. You can watch the trailer for it here.