No signs of a 'Friends' reboot - and it'll probably never happen. But fans of the show will be happy to hear a reunion special is in the pipeline.
'Friends' star Jennifer Aniston hinted last month that she and the rest of the cast were working on "something" related to the hit sitcom. This could very well be it.
THR reports that the six leads and creators of the series are in talks to reunite on new streaming service HBO Max. Previously, NBC staged a mini-'Friends' reunion in 2016 as part of a special in honour of director and producer James Burrows.
Aside from Aniston, the unscripted special would feature Courteney Cox, Lisa Kudrow, Matt LeBlanc, Matthew Perry and David Schwimmer. Series creators David Crane and Marta Kauffman would also appear on the show.
The reunion marks the 25th anniversary of the series.
BUT, and this is a major but, the special is in very early talks. Which means it could fall through and we don't get a special at all.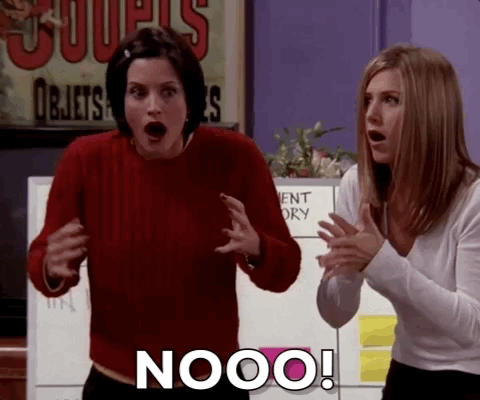 According to THR: "Sources caution that a deal is far from done and agreements with cast and creatives still need to be hammered out. When and if deals are completed, the challenge then becomes sorting out everyone's schedules. Of course, the talks could fizzle and the whole concept could fall apart."
Fingers crossed that the guys get it sorted and this actually happens.