One of the biggest franchises in gaming is making the leap to television.
'Fallout' is based on a hit series of computer games from developers Bethesda, and an adaptation of the series in television or film form has been mooted for years.
Amazon has formally picked up the series, and production will begin on the show in 2022.
The world of 'Fallout' takes place in an alternate history where the global culture remained perpetually stuck in the 1950s, oil prices spiral out of control, and nuclear war breaks out between America and China in the year 2077.
The first game in the series was released in 1997, with players assuming the role of a survivor from Vault 13 and wandering the wastes of Southern California.
Other games in the series have taken place in Washington D.C. such as 2008's 'Fallout 3', Las Vegas and the surrounding Arizona desert in 2010's fan favourite instalment 'New Vegas' and Boston in 2015's 'Fallout 4'.
A number of big names have lent their voice to the series over the years, most notably Ballymena man Liam Neeson voicing the player's father in 'Fallout 3' and 'Friends' star Matthew Perry voicing the slippery Benny in 'New Vegas'.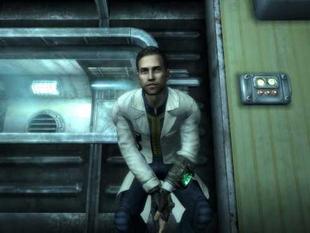 Jonathan Nolan, co-creator of 'Westworld' and writer on the 'Dark Knight' films with filmmaker brother Christopher, will direct the series pilot.
Nolan and his 'Westworld' co-creator Lisa Joy will serve as executive producers on the show along with series creator Todd Howard.
'Tomb Raider' and 'Captain Marvel' screenwriter Geneva Robertson-Dworet and 'Portlandia' and 'The Office' writer/producer Graham Wagner will serve as showrunners on the show.
No word as of yet on casting or if the game will be adapting a singular game from the series (this writer personally hopes for a 'New Vegas' adaptation!) but we can expect the show to air sometime in 2023.
News of the adaptation filtered through in July 2020, and at the time Joy and Nolan said 'Fallout is one of the greatest game series of all time, each chapter of this insanely imaginative story has cost us countless hours we could have spent with family and friends.'
"We're incredibly excited to partner with Todd Howard and the rest of the brilliant lunatics at Bethesda to bring this massive, subversive, and darkly funny universe to life with Amazon Studios."