It's been a rough couple of years for Ant and Dec. In March 2018 Ant McPartlin's addiction struggles led him to cause a car accident. Thankfully everyone was involved was okay but Ant went on to plead guilty to being twice the legal limit and took close to a year off work to go to rehab and recover.
In the meantime, his TV partner in crime Declan Donnelly soldiered on without him. Holly Willoughby stepped into co-present last year's 'I'm A Celebrity' and other projects the pair were working on were either postponed or cancelled.
The duo, who have been working together for over 20 years, open up about this tumultuous time in their friendship in an upcoming two-part documentary 'Ant & Dec's DNA Journey'. Filmed over the course of the last two years, it sees Ant and Dec trace their ancestry across the world. They even end up in Leitrim for a bit. ITV shelved the programme following McPartlin's arrest but now it's set to air this weekend.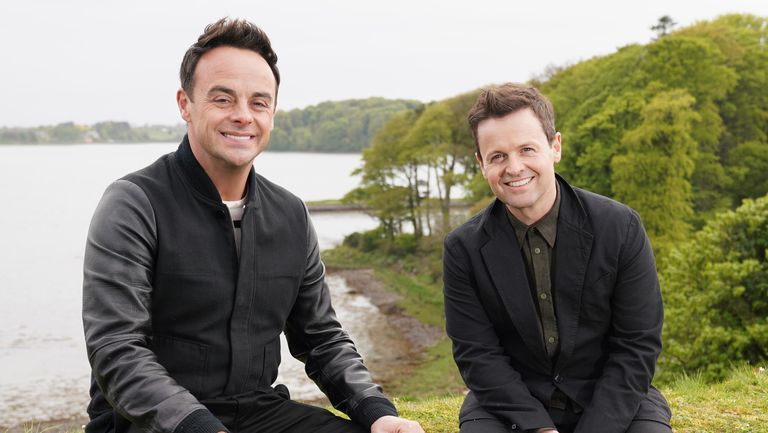 The pair reflect on the last couple years with Dec admitting that he was "incredibly angry" initially.
He says, "I was incredibly angry at the start, so angry. Disappointed that he didn't ever come to me and say "I am struggling, I need you" because that is what I would do if the shoe was on the other foot. And he never came to me and that hurt me a lot."
Talking about the future of his partnership with Ant, Dec added, "There was a point where I thought that that was it. There were times where I wasn't sure it was going to survive.
"Times where you didn't know it needed to survive or you wanted it to survive.
"All the while he was away I wasn't sure where his head was at or if he was going to say "none of this is for me".
"I didn't know what he wanted to do and for the first time in 30 years I had to think about what I was going to do and if I was going to go out on my own.
"The thought of that filled me with fear."
However, Dec eventually put his anger and worries aside, saying, "Ultimately you realise all those feelings are a bit selfish because they are all about you and how about what he was going through and the unhappiness he felt and how he must have felt to be in that situation, and that is when I became really sad and really sympathetic.
"Because to be in those depths of despair, he must have been so unhappy. And that is where ultimately the care and compassion you have for that person overrides everything and you just want them to get better and get support for them."
Ant also touches on his struggles in the documentary saying, "The last few years have been quite emotional, hard, they have been testing I would say in terms of how strong your love is and how strong your friendship is.
He continued, "I took a break from TV and Dec became a dad. Life dramatically changed for us. There were points we thought it was never gonna happen again.
"I'm glad we did carry on because it is one hell of a journey."
Ant returned to television recently to host 'Britain's Got Talent' while he will also be back in his rightful position beside Dec for the upcoming series of 'I'm A Celebrity… Get Me Out of Here!' later this month.
'Ant & Dec's DNA Journey' airs Sunday, November 10 on ITV and hopefully not too much longer after that on Virgin Media Television over here.