We are only weeks away from the much-anticipated 'Breaking Bad' movie 'El Camino' and at long last we have some insight from Aaron Paul about how he's feeling about returning to the character of Jesse Pinkman.
The movie is set to focus on where Walter White's protege is now, six years on from the end of 'Breaking Bad'. Speaking in an interview with The Hollywood Reporter, Paul said, "I'm like everybody else on the planet - I think Vince and the rest of the writers really nailed the landing with the ending of 'Breaking Bad', and why mess with that?
"But it's Vince we're talking about. I would follow Vince into a fire. That's how much I trust the man. I would do anything that he asked me to."
Speaking about reprising the role for 'El Camino', Paul says, "It was so easy for me to just jump into where Jesse's at mentally, emotionally, because I lived and breathed everything he went through and then some, and so, honestly, it felt like a part of me had gone through that as well," Paul says. "All I had to do was just memorize these words and then play them out when they yelled 'action.' "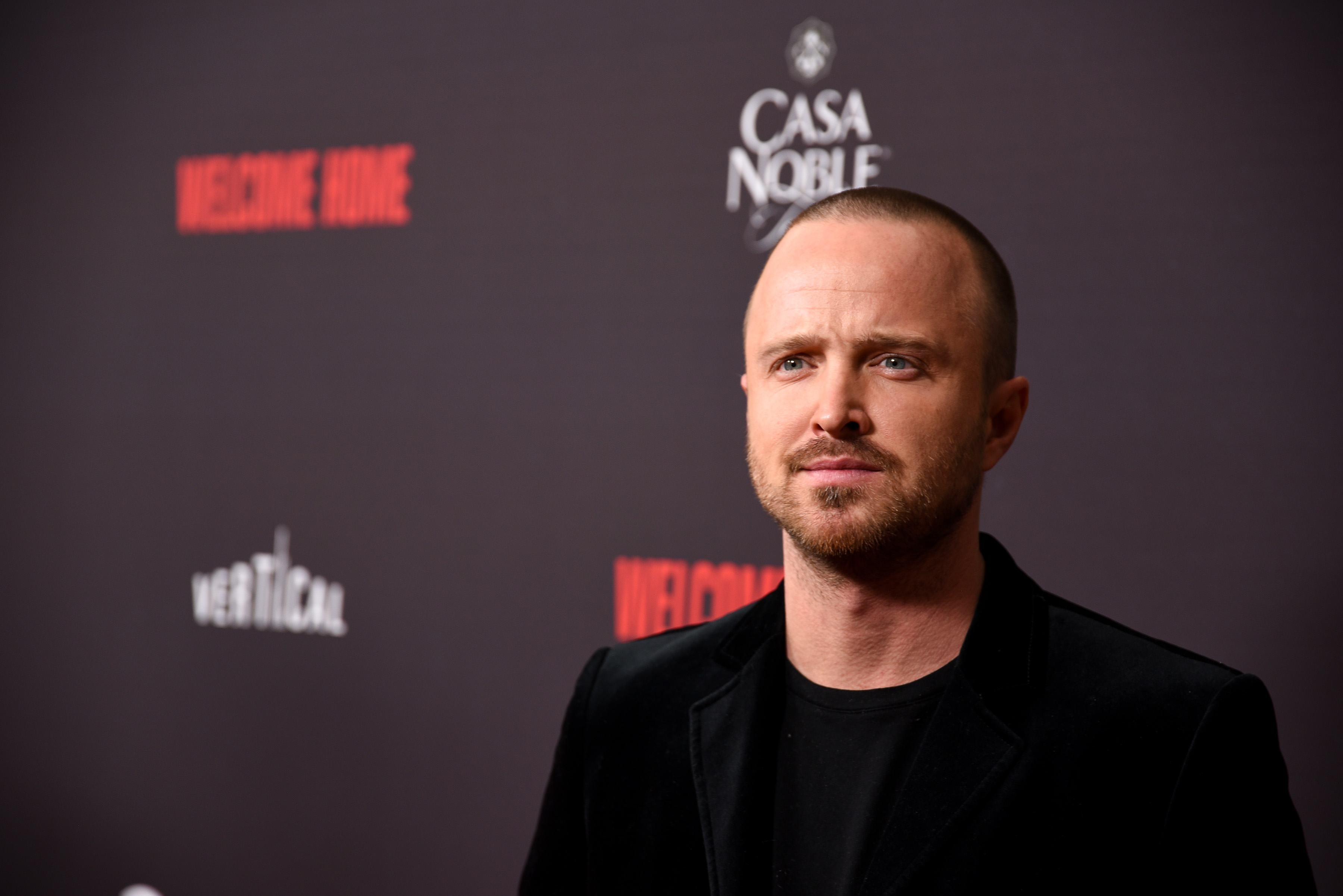 Paul also admitted that he found it very difficult to play Jesse Pinkman at the start, "The first couple years were really torturous for me," he says. "I found myself in dark alleys in Albuquerque, New Mexico, at 3 in the morning, just to try to get more information, which was not a good thing. I just didn't want to mess it up, and so I stayed in that guy's skin, but I learned from Bryan [Cranston] it's OK to shake it off and wash up at the end of the night and just have time for yourself."
While there's not much hope of Bryan Cranston showing up in the movie considering how 'Breaking Bad' ended, the pair have become great pals, even launching a liquor brand together this summer called Dos Hombres mezcal.
"We've become just the closest of friends," Paul says. "And we knew we probably couldn't do something onscreen again unless it was Breaking Bad-related, but we were having sushi one night in New York, and he's like, 'What do you think we could do?' I'm like, 'Well, I think it's a little too early to jump into something onscreen, but we could go into the booze business,' and he laughed at me. I go, 'No, I'm being serious. What do you think about mezcal?'"
'El Camino: A Breaking Bad Movie' will premiere Oct. 11 on Netflix as well as in select theatres.