'Immigration Nation' | 03/08/2020
In the ground-breaking six-part documentary series 'Immigration Nation', acclaimed filmmaking team Shaul Schwarz and Christina Clusiau offer an unprecedented look at the processes, pitfalls and pain of immigration in America. Shot over the course of three years, Schwarz and Clusiau capture the daily workings of Immigration and Customs Enforcement agents, activists, lawmakers, attorneys and a wide swath of undocumented immigrants, from desperate recent arrivals to long-time residents to deported U.S. military combat veterans.
'World's Most Wanted' | 05/08/2020
Heinous criminals have avoided capture despite massive rewards and global investigations. This docuseries profiles five of the world's most wanted.
'The Rain: Season 3' | 06/08/2020
Years after the rain decimated the population of Scandinavia, Simone and Rasmus find themselves at odds about how to save humanity.
'Selling Sunset: Season 3' | 07/08/2020
Big changes come to The Oppenheim Group as a major sale closes, the agents consider career moves, and one broker faces a very public breakup.
'GAME ON: A Comedy Crossover Event' | 10/08/2020
Worlds collide in this special event featuring familiar faces, surprise cameos and stories of spirited competition from four different comedy series.
'(Un)Well' | 12/8/2020
A six-part docuseries that investigates controversial wellness fads. Each episode dives deep into trends and treatments that catch on like wildfire but that inspire both passionate support and deep scepticism. Topics include apitherapy, essential oils, breast milk, extreme fasting, ayahuasca, and tantric sex. The series will explore all sides of the topic –from what hurts to what works.
'Project Power' | 14/08/2020
On the streets of New Orleans, word begins to spread about a mysterious new pill that unlocks superpowers unique to each user. The catch: You don't know what will happen until you take it. While some develop bulletproof skin, invisibility, and super strength, others exhibit a deadlier reaction. But when the pill escalates crime within the city to dangerous levels, a local cop (Joseph Gordon-Levitt) teams with a teenage dealer (Dominique Fishback) and a former soldier fuelled by a secret vendetta (Jamie Foxx) to fight power with power and risk-taking the pill in order to track down and stop the group responsible for creating it.
'Teenage Bounty Hunters' | 14/08/2020
Twin sisters Sterling and Blair balance teen life at an elite Southern high school with an unlikely new career as butt-kicking bounty hunters.
'Dirty John: The Betty Broderick Story' | 14/08/2020
Socialite Betty Broderick hits a homicidal boiling point during a bitter divorce from her unfaithful husband. Based on the headline-making crime.
'The Sleepover' | 21/08/2020
Two siblings discover their mom is a former thief in witness protection and they must team up to rescue her after she is kidnapped and forced to pull one last job.
'Lucifer: Season 5' | 21/08/2020
Lucifer, bored and unhappy as the Lord of Hell, resigns his throne and abandons his kingdom for the gorgeous, shimmering insanity of Los Angeles, where he gets his kicks helping the LAPD…and the savvy detective Chloe Decker in particular.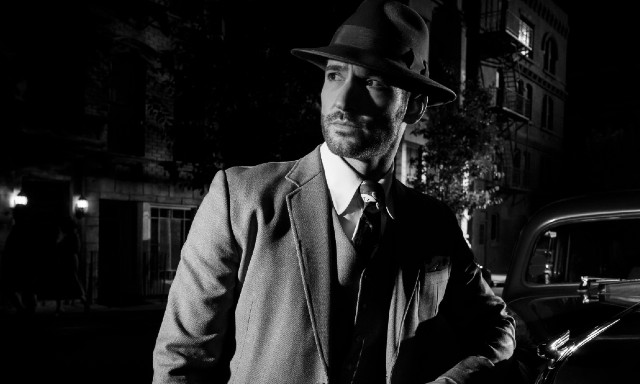 'Rising Phoenix' | 26/8/2020
'Rising Phoenix' tells the extraordinary story of the Paralympic Games. From the rubble of World War II to the third biggest sporting event on the planet, the Paralympics sparked a global movement which continues to change the way the world thinks about disability, diversity & human potential.
'Cobra Kai' Seasons 1-2 | 28/08/2020
Thirty years after the 1984 All Valley Karate Tournament, Johnny's rivalry with Daniel reignites. Ralph Macchio and William Zabka reprise their roles.
'All Together Now' | 28/08/2020
Amber refuses to sweat the bad stuff — until a tragedy threatens her optimism and her way of life. Can Amber continue to be the princess of hope?
NETFLIX JULY
'Stateless'
At an Australian immigration detention centre, four strangers — a troubled woman, an anguished refugee, a bureaucrat and a struggling dad — cross paths. Based on true events, the limited series is co-created and co-stars Cate Blanchett. Read our review here. 
'Cursed'
Based on the New York Times bestselling book, Cursed is a re-imagination of the Arthurian legend, told through the eyes of Nimue, a young woman with a mysterious gift who is destined to become the powerful (and tragic) Lady of the Lake. You can read our review here. 
'The Umbrella Academy' S2
The super-powered Hargreeves siblings return for season two on Netflix. With a new time-bending adventure on the cards, will the dysfunctional siblings be able to save the world all over again? First, they'll have to try and find each-other... Read our review of season two here. 
'The Old Guard'
The next action-packed movie from Netflix sees Andy (Charlize Theron), lead a covert group of tight-knit mercenaries with a mysterious inability to die have fought to protect the mortal world for centuries. You know the drill, turn your brain off and watch. Read our review here. 
'The Kissing Booth 2'
In this sequel, high school senior Elle juggles a long-distance relationship, college apps and a new friendship that could change everything. Read our review here. 
'Unsolved Mysteries'
The iconic series is back! Fusing signature elements from the original series with contemporary immersive, character-driven storytelling, the new episodes are rooted in the experiences of ordinary people who have lived the unthinkable — from the trauma of a loved one's unexplained disappearance or horrific death, to the shock of a bizarre paranormal encounter. Alongside detectives and journalists, family members offer clues, present theories, and identify suspects, hoping one viewer holds the key to solving the mystery. From the creators of the original docuseries, and the producers of 'Stranger Things'. Read our review here. 
'Fear City: New York vs The Mafia'
This docuseries chronicles how the feds took down the five mafia empires of New York City at the height of their powers during the 1980s. Read our review here.