NETFLIX ORIGINAL TV SERIES
'The Circle' | January 1
You know what January means - a feast of reality TV to sink our teeth into. In Netflix's latest concoction, status and strategy collide in this social experiment and competition show where online players flirt, befriend and catfish their way toward $100,000.
'RuPaul's Drag Race: Season 13' | January 1
New year, new Ru! Each week, beginning on January 1, fans will be given a brand new episode of the long-running Emmy-winning reality TV series. What drama and debauchery lie ahead for the 13 Queens this season? Plenty, by the looks of it.
'Cobra Kai' Season 3 | January 1
Season three finds everyone reeling in the aftermath of the violent high school brawl between their dojos, which has left Miguel in a precarious condition. While Daniel searches for answers in his past and Johnny seeks redemption, Kreese further manipulates his vulnerable students with his own vision of dominance.
'Headspace Guide to Meditation' | January 1
Take a deep breath and start the new year by being kind to your mind with the new Netflix original series 'Headspace Guide to Meditation'. Over the course of eight animated episodes, Andy Puddicombe takes viewers through the benefits and science behind meditation. Each 20-minute episode showcases a different mindfulness technique that aids in the practice of meditation and ends with a guided meditation at the finale of every chapter.
'Dream Home Makeover' season 2 | January 1
Shea and Syd McGee keep the dream alive for families in search of stylish spaces, whether it's a comfy cabin or a manor sporting NBA-worthy hoops.
'History of Swear Words' | January 5
An education in expletives: the history lesson you didn't know you needed. 'History of Swear Words', hosted by Nicolas Cage, is a loud and proudly profane series that explores the origins, pop culture-usage, science and cultural impact of curse words. Through interviews with experts in etymology, pop culture, historians and entertainers, the six-episode series dives into the origins of "F**k", "Sh*t", "B*tch", "D**k", "Pu**y", and "Damn" with some input from well-known faces such as London Hughes, Jim Jefferies, Nick Offerman, and Sarah Silverman.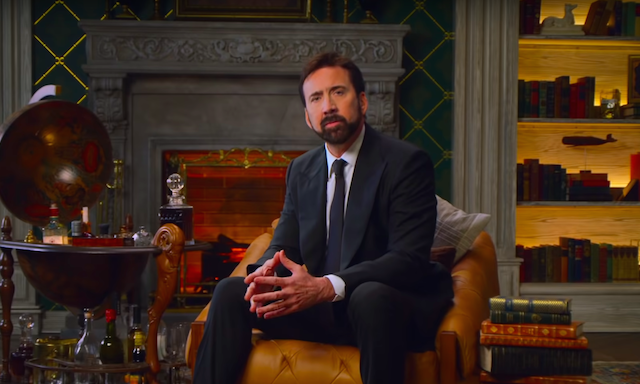 'Surviving Death' | January 6
'Surviving Death' is an in-depth investigative series exploring the possibility of an afterlife. Over six episodes, we'll explores questions that have been contemplated throughout time: What does it mean to die, and is death the end of our existence? Weaving together innovative new research with firsthand accounts from those who've been close to—and even experienced—death, the series takes viewers on an extraordinary journey into a world beyond human existence as we know it.
'Night Stalker: The Hunt for a Serial Killer' | January 13
True-crime documentary where beneath the sunlit glamor of 1985 L.A. lurks a relentless serial killer, a willing acolyte of evil. Two detectives won't rest until they catch him.
'Disenchantment: Part 3' | January 15
Bean must step up her princess game amid royal plots, deepening mysteries, King Zøg's increasing  instability and concerns about who will rule Dreamland.
'Riverdale: Season 5' | January 21
Arriving with a new episode every week, the return of 'Riverdale' sees Archie and the gang are back for another season full of al the teen drama you need.
'Fate: The Winx Saga' | January 22
now that 'the Chilling Adventures of Sabrina' is no more, we're going to need a new teenage fantasy fix. Filmed in Wicklow, this young adult series follows the coming-of-age journey of five fairies attending Alfea, a magical boarding school in the Otherworld.  They must all learn to master their magical powers while navigating love, rivalries, and the monsters that threaten their very existence.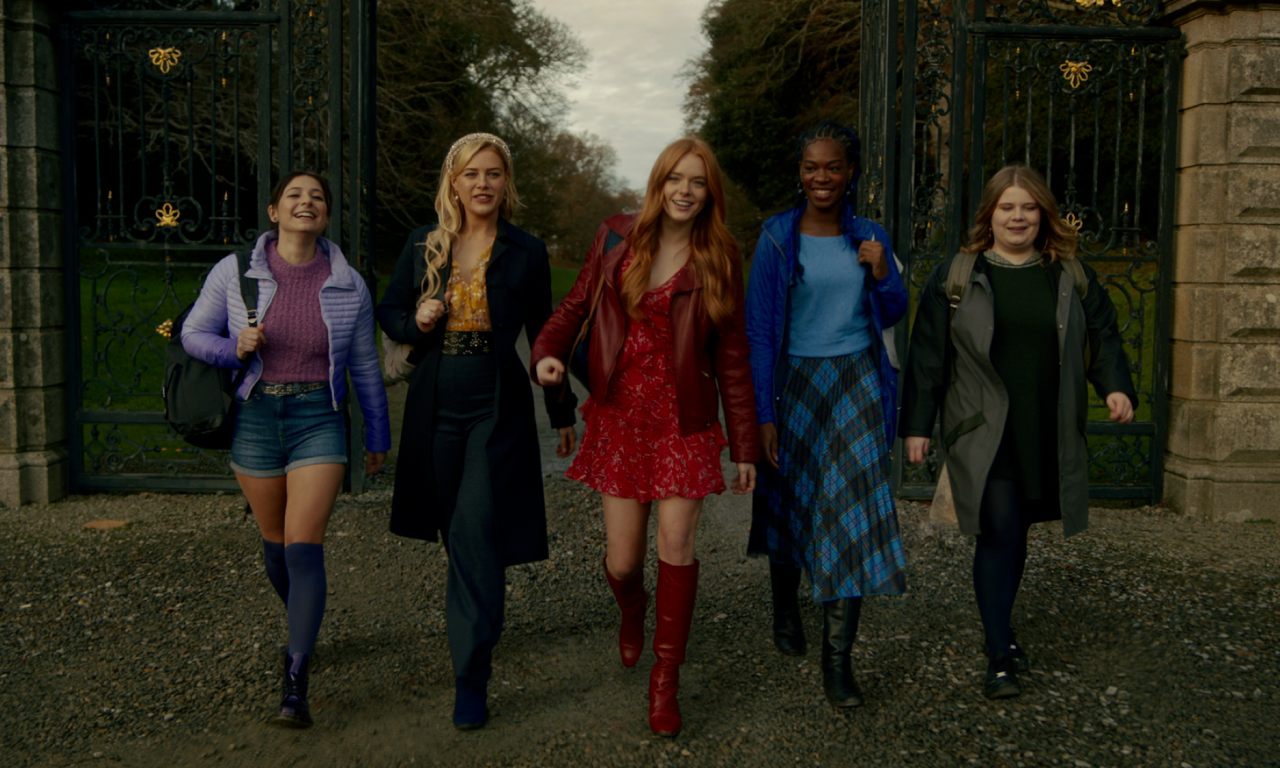 'Snowpiercer: Season 2' | January 26
It's another season of the post-apocalyptic drama in which Earth has frozen over and the last surviving humans live on a giant train circling the globe. This time around, Sean Bean has a central role. A new episode will release each week. 
'Bonding' Season 2 | January 27
Totally broke and banned from every dungeon in New York City, best friends Tiff and Pete work to rebuild their reputations in the bondage community.
'The Netflix Afterparty' | Coming in January
A first-of-its-kind weekly comedy panel show where comedians, casts, and creators come to chat about the buzziest shows and films. Hosts David Spade, Fortune Feimster, and London Hughes will also be joined by a different Netflix comedian to round out the panel.
NETFLIX ORIGINAL MOVIES
'Pieces of a Woman' | January 7
A heart-breaking home birth leaves a woman (Vanessa Kirby) grappling with the profound emotional fallout, isolated from her partner and family by a chasm of grief. Read our review here.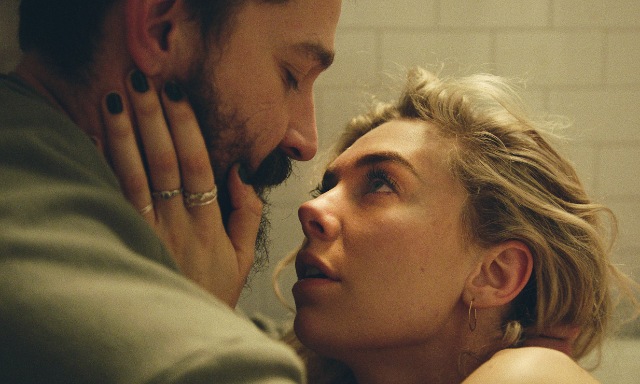 'The White Tiger' | January 22
The ambitious driver for a rich Indian family uses his wit and cunning to escape from poverty and become an entrepreneur. Based on the bestselling novel.
'Penguin Bloom' | January 27
This is the true story of Sam Bloom (Naomi Watts) a young mother whose world is turned upside down after a near-fatal accident leaves her unable to walk. Sam's husband (Andrew Lincoln), her three young boys and her mother (Jacki Weaver), are struggling to adjust to their new situation when an unlikely ally enters their world in the form of an injured baby magpie they name Penguin.
'The Dig' | January 29
When a wealthy widow (Carey Mulligan)  hires an amateur archaeologist (Ralph Fiennes)  to excavate burial mounds on her estate, they uncover history-changing treasure.
NETFLIX - DECEMBER
'The Holiday Movies That Made Us'
Unwrap the real stories behind these iconic Christmas blockbusters, thanks to insider interviews and behind-the-scenes peeks.
'Selena: The Series'
A coming-of-age story following Selena as she chases her dreams, and the heart-wrenching and life-changing sacrifices she and her family make as they navigate the highs and lows of success, loss, love, and music.
'Song Exploder' Volume 2
The Killers, Natalia Lafourcade, Dua Lipa and Nine Inch Nails pull back the curtain on their personal song writing experiences as the series continues.
'The Ripper'
Investigators and witnesses recall how a modern-day Jack the Ripper terrorized the north of England during the late 1970s.
'Home for Christmas' Season 2
When love rings your doorbell, are you ready? Follow Johanne through another December as she continues her pursuit for eternal, warm and real love. When her family and the world around her fall apart, how can she still believe in real and bottomless love? Does it even exist and will she find the one true love for Christmas this year?
'Bridgerton'
From Shondaland and Creator Chris Van Dusen, Bridgerton follows Daphne Bridgerton (Phoebe Dyvenor), the eldest daughter of the powerful Bridgerton family as she makes her debut onto Regency London's competitive marriage market. Be warned - the drama series will certainly not be one to watch for all the family due to its adult nature. Starring Nicola Coughlan from 'Derry Girls'.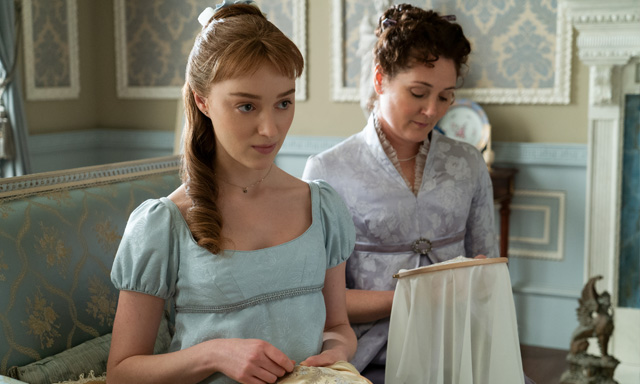 'Equinox'
In 1999, young Astrid saw a bus full of students disappear. In 2019, Astrid tries to solve this mystery, only to discover she ends up changing the past.
'Chilling Adventures of Sabrina' Part 4
The witching hour is upon us for one more final jaunt around Greendale. Over the course of Part 4's eight episodes, The Eldritch Terrors will descend. But can the Spellmans and their friends make it out alive...? This will mark the dramatic conclusion to the teenage drama series. 
'MANK'
1930s Hollywood is re-evaluated through the eyes of scathing wit and alcoholic screenwriter Herman J. Mankiewicz as he races to finish "Citizen Kane."
'The Prom'
Dee Dee Allen (three-time Academy Award winner Meryl Streep) and Barry Glickman (James Corden) are New York City stage stars with a crisis on their hands: their expensive new Broadway show is a major flop that has suddenly flatlined their careers. In order to make themselves relevant again, they get the lending hand of a few friends (Nicole Kidman and Andrew Rannells) in order to try and help a much-needed teenager in Indiana who has been kicked out of her prom. Read our review of the musical here.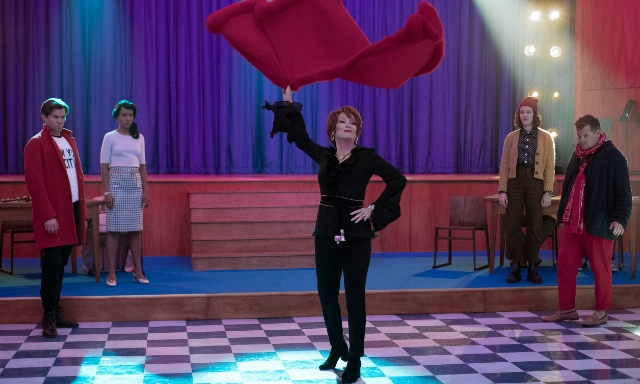 'Ma Rainey's Black Bottom'
Tensions and temperatures rise over the course of an afternoon recording session in 1920s Chicago as a band of musicians await trailblazing performer, the legendary "Mother of the Blues," Ma Rainey (Academy Award winner Viola Davis). Late to the session, the fearless, fiery Ma engages in a battle of wills with her white manager and producer over control of her music.
'The Midnight Sky'
Nope, it's not a Mylie Cyrus song, this post-apocalyptic tale follows Augustine, a lonely scientist in the Arctic, as he races to stop Sully (Felicity Jones) and her fellow astronauts from returning home to a mysterious global catastrophe. Starring and directed by George Clooney.