NETFLIX ORIGINAL SERIES
'Song Exploder' | 02/10
Based on the acclaimed podcast of the same name, and from host Hrishikesh Hirway and Oscar-winning filmmaker Morgan Neville, each episode of 'Song Exploder' features some of the world's greatest musicians as they reveal how they brought one of their songs to life. Alicia Keys, Lin-Manuel Miranda, R.E.M., and Ty Dolla $ign all discuss their musical influencers.
'Emily in Paris' | 02/10
Lily Collins stars as Emily, an ambitious twenty-something marketing executive from Chicago, unexpectedly lands her dream job in Paris when her company acquires a French luxury marketing company — and she is tasked with revamping their social media strategy. Emily's new life in Paris is filled with intoxicating adventures and surprising challenges as she juggles winning over her work colleagues, making friends, and navigating new romances. It's basically 'Sex and the City' for a new generation. Read our review of the series here.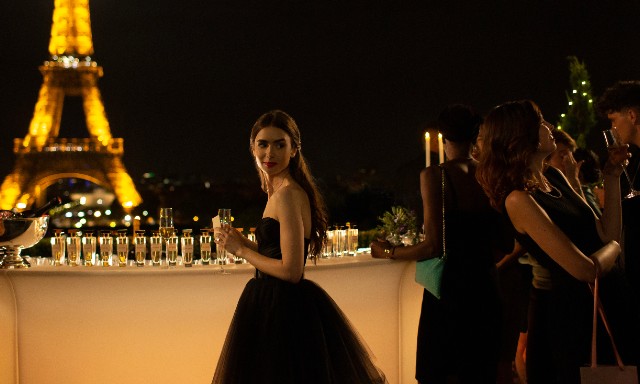 'The Haunting of Bly Manor' | 09/10
From 'The Haunting of Hill House' creator Mike Flanagan comes the next highly-anticipated chapter of 'The Haunting' anthology series, set in 1980s England. After an au pair's tragic death, Henry Wingrave (Henry Thomas) hires a young American nanny (Victoria Pedretti) to care for his orphaned niece and nephew (Amelie Bea Smith, Benjamin Evan Ainsworth) who reside at Bly Manor with the estate's chef Owen (Rahul Kohli), groundskeeper Jamie (Amelia Eve) and housekeeper, Mrs. Grose (T'Nia Miller). But all is not as it seems at the manor, and centuries of dark secrets of love and loss are waiting to be unearthed in this chilling gothic romance. Read our review of the series here.
'Star Trek: Discovery' Season 3 | 16/10
This season truly takes the Discovery crew where no one has gone before: 930 years into the future. And the Federation has undergone a few changes.
'La Révolution' | 16/10
1787, France. While investigating a series of mysterious murders, Joseph Guillotin - the future inventor of the world-famous 'Guillotine' - uncovers an unknown virus: the Blue Blood. The disease, quickly spreads amongst the French aristocracy, driving them to murder ordinary people and soon leads to a rebellion… What if the French Revolution didn't happen the way we were told?
'Dream Home Makeover' | 16/10
Shea and Syd McGee of Studio McGee help dreams come true for real families looking to update their home tailored to their own unique style.
'Unsolved Mysteries' Volume 2 | 19/10
In six new episodes, 'Unsolved Mysteries' profiles more unexplained disappearances, tragic events, and bizarre occurrences. Perhaps, once again, one viewer holds the key to solving these cases? Detectives, journalists, and family members offer intriguing theories.
'The Alienist: Angel of Darkness' | 22/10
Sara Howard calls on her friends Dr. Laszlo Kreizler and journalist John Moore for assistance when she's hired to find the Spanish ambassador's kidnapped baby, leading to the discovery of a disturbing series of murders.
'The Queen's Gambit' | 23/10
Based on the novel by Walter Tevis, the Netflix limited series drama is a coming-of-age story that explores the true cost of genius. Abandoned and entrusted to a Kentucky orphanage in the late 1950s, a young Beth Harmon (Anya Taylor-Joy) discovers an astonishing talent for chess while developing an addiction to tranquilizers provided by the state as a sedative for the children.
NETFLIX ORIGINAL MOVIES
'David Attenborough: A Life on Our Planet' | 04/10
In Sir David Attenborough's lifetime, he's seen the world change drastically and now he shares his personal witness statement and vision for the future.  The broadcaster recounts his life, and the evolutionary history of life on Earth, to grieve the loss of wild places and offer a vision for the future.
'Hubie Halloween' | 07/10
Hubie Dubois (Adam Sandler) thanklessly spends every Halloween making sure the residents of his hometown, Salem, celebrate safely and play by the rules. But this year, an escaped criminal and a mysterious new neighbour have Hubie on high alert. When people start disappearing, it's up to Hubie to convince the police (Kevin James, Kenan Thompson) and townsfolk that the monsters are real, and only he can stop them. You know exactly what to expect from Sandler, who will be joined by the likes of Julie Bowen, Ray Liotta, Noah Schnapp, Steve Buscemi and Maya Rudolph.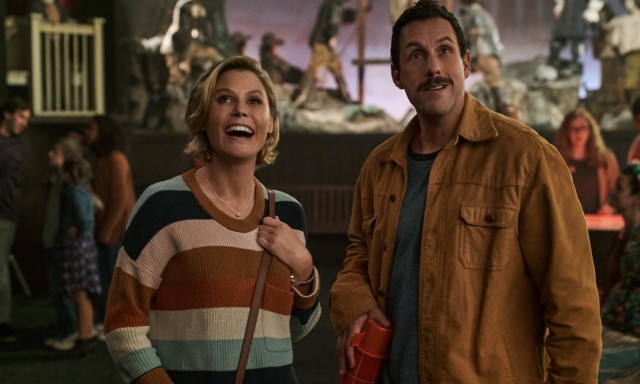 'The Forty-Year-Old Version' | 09/10
Desperate for a breakthrough as she turns 40, down-on-her-luck New York playwright Radha reinvents herself as a rapper and searches for her true voice.
'A Babysitter's Guide to Monster Hunting' | 15/10
When high school freshman Kelly Ferguson (Tamara Smart) reluctantly agrees to babysit Jacob Zellman (Ian Ho) on Halloween, the last thing she expects is to be recruited into an international secret society of babysitters who protect kids with special powers from monsters.
'The Trial of the Chicago 7' | 16/10
What was intended to be a peaceful protest at the 1968 Democratic National Convention turned into a violent clash with police and the National Guard. The organizers of the protest—including Abbie Hoffman, Jerry Rubin, Tom Hayden and Bobby Seale—were charged with conspiracy to incite a riot and the trial that followed was one of the most notorious in history. Starring Sacha Baron Cohen, Eddie Redmayne, and Joseph Gordon-Levitt you can read our review of the movie here.
'Rebecca' | 21/10
After a whirlwind romance in Monte Carlo with handsome widower Maxim de Winter (Armie Hammer), a newly married young woman (Lily James) arrives at Manderley, her new husband's imposing family estate on a windswept English coast. Naive and inexperienced, she begins to settle into the trappings of her new life, but finds herself battling the shadow of Maxim's first wife, the elegant and urbane Rebecca, whose haunting legacy is kept alive by Manderley's sinister housekeeper Mrs. Danvers (Kristin Scott Thomas).
'Over the Moon' | 23/10
Fuelled with determination and a passion for science, a bright young girl builds a rocket ship to the moon to prove the existence of a legendary Moon Goddess. Directed by Oscar-winning filmmaker & animator Glen Keane, this cute family movie stars Cathy Ang, Phillipa Soo, Robert G. Chiu, Ken Jeong, John Cho, and Sandra Oh.
'Holidate' | 28/10
Sloane (Emma Roberts) and Jackson (Luke Bracey) hate the holidays. They constantly find themselves single, sitting at the kids table, or stuck with awkward dates. But when these two strangers meet one particularly bad Christmas, they make a pact to be each other's "holidate" for every festive occasion throughout the next year. 
'His House' | 30/10
After making a harrowing escape from war-torn South Sudan, a young refugee couple struggle to adjust to their new life in a small English town that has an unspeakable evil lurking beneath the surface.
NETFLIX TITLES FOR SEPTEMBER
'Away'
Netflix series 'Away' is a thrilling, emotional drama on an epic scale that celebrates the incredible advancements humans can achieve and the personal sacrifices they must make along the way. As American astronaut Emma Green (Hilary Swank) prepares to lead an international crew on the first mission to Mars, life on Earth isn't so easy either. Read why the series is one of our favourite dramas of 2020 here.
'The Duchess'
An authentic extension of Katherine's stand-up comedian stage persona, 'The Duchess' explores the unique world view of a fashionably disruptive all-round bad person whose redeeming quality is that she'll sacrifice everything to be a good parent.
'Sing on!'
Hosted by the hilarious and talented Tituss Burgess, this eight-episode series is a karaoke-lover's dream. In each themed episode, six contestants belt out the biggest hits from that genre while being judged by a vocal analyser comparing their vocal performance to the original artist's. 
'Ratched'
From Ryan Murphy and Ian Brennan, and inspired by the unforgettable character of Nurse Mildred Ratched in 'One Flew Over The Cuckoo's Nest', 'Ratched' is a suspenseful drama series that tells the origin story of the asylum nurse. It's 1947, and Mildred arrives in Northern California to seek employment at a leading psychiatric hospital where new and unsettling experiments have begun on the human mind.
'I'm Thinking of Ending Things'
From Academy Award winner Charlie Kaufman ('Eternal Sunshine of the Spotless Mind') and based on Iain Reid's acclaimed novel. Starring Irish actress Jessie Buckley, alongside Jesse Plemons, Toni Collette, and David Thewlis. Read our review of the movie here. 
'The Babysitter: Killer Queen' | 10/09
Two years after defeating a satanic cult led by his babysitter Bee, Cole's trying to forget his past and focus on surviving high school. But when old enemies unexpectedly return, Cole will once again have to outsmart the forces of evil. 
'The Devil All The Time' | 16/09
In Knockemstiff, Ohio and its neighbouring backwoods, sinister characters — an unholy preacher (Robert Pattinson), twisted couple (Jason Clarke and Riley Keough), and crooked sheriff (Sebastian Stan) — converge around young Arvin Russell (Tom Holland) as he fights the evil forces that threaten him and his family.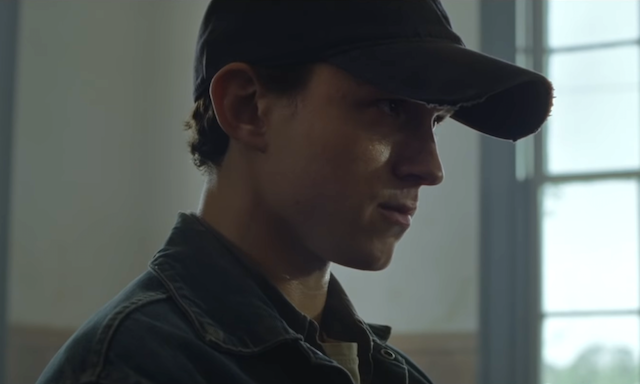 'Enola Holmes' | 23/09
When Enola Holmes — Sherlock's teen sister — discovers her mother missing, she sets off to find her, becoming a super-sleuth in her own right as she outwits her famous brother and unravels a dangerous conspiracy around a mysterious young Lord. Starring Millie Bobby Brown, Henry Cavill, and Helena Bonham Carter.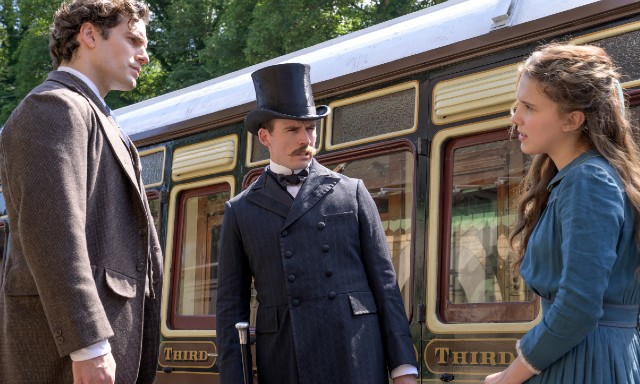 'Boys in the Band' | 30/09
More than fifty years after Mart Crowley's play became an unexpected smash hit for putting gay men's lives centre stage with honesty and humour, 'The Boys in the Band' returns to the screen in a new adaptation that reunites acclaimed director Joe Mantello with the all-star cast of the Tony-winning, 2018 Broadway production. Read our interview with Zachary Quinto here.