'GAA: Inside The Game' | Sky Sports Arena October 1
From the entire build-up to the intercounty championships and right through the season up to the All-Ireland final, follow the latest news from the GAA with this discussion show.
'Brave New World' | Sky One October 2
Based on Aldous Huxley's groundbreaking 1932 novel, Brave New World imagines a utopian society that has achieved peace and stability through the prohibition of monogamy, privacy, money, family, and history itself.

'Urban Myths' | Sky Arts October 7
The International Emmy Award-nominated series returns for a fourth time. The series is known for fictionalising some of the most peculiar stories to have ever leaked out of Hollywood, the music industry and the worlds of art and culture.
'Portrait Artist of the Year 2020' | Sky Arts October 14
In the first of the new series, our painters have the pleasure of capturing the star of Netflix's Sex Education Ncuti Gatwa, actress and author Fay Ripley, and peeress and former lady-in-Waiting to Princess Margaret, Lady Glenconner. Included in the rest of the series will be 'Normal People' star Paul Mescal and 'First Dates' front-of-house Fred Sirieux.
'Riviera' Season 3 | Sky Atlantic October 15
Julia Stiles returns for the third series of the sumptuous Sky original drama, joined by Rupert Graves and returning cast members Poppy Delevingne and Jack Fox.
'A Beautiful Day in the Neighbourhood' | Sky Cinema October 16
When jaded magazine writer Tom (Matthew Rhys) is told to dig up some dirt on Fred Rogers (Tom Hanks) he instead overcomes his scepticism and learns about empathy, kindness and decency from America's most beloved neighbour.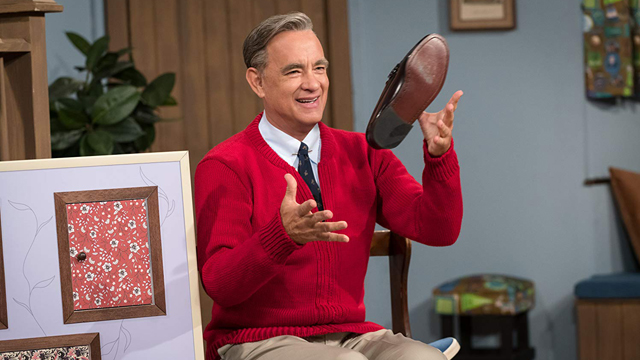 'The Undoing' | Sky Atlantic October 26
Grace Frazer (Nicole Kidman) is living the only life she ever wanted for herself. She's a successful therapist, has a devoted husband (Hugh Grant) and young son who attends an elite private school in New York City. Overnight a chasm opens in her life: a violent death, a missing husband, and, in the place of a man Grace thought she knew, only a chain of terrible revelations.
SKY TV - SEPTEMBER
'A Black Lady Sketch Show'
Seeking to address the failures of the comedy landscape and entertainment industry to include vital voices, this narrative series set in a limitless magical reality full of dynamic, hilarious characters is notable for its numerous firsts: the first all-black women writer's room (led by Lauren Ashley Smith), the first black woman sketch director (Dime Davis, Boomerang), and the first sketch series cast composed entirely of black women.
'Two Weeks to Live'
Maisie Williams stars in this Sky original comedy as Kim Stokes, a strange young misfit raised in remote isolation by her survivalist mother Tina (Sian Clifford). She's less like a young woman and more like a great white shark who can strip a Smith & Wesson pistol in 6 seconds.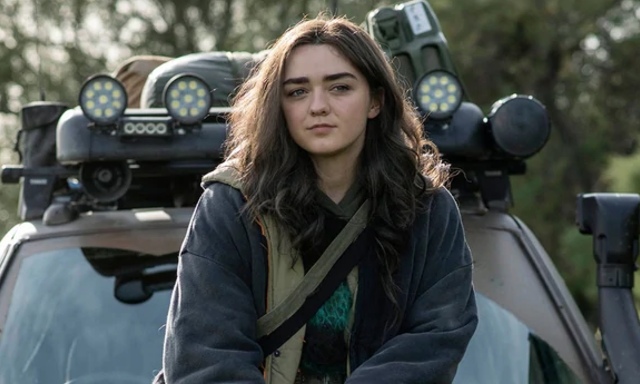 'Formula 1: Italian Grand Prix'
It's time for one of the most historical races in the Formula 1 calendar as the championship moves to Monza for the Italian Grand Prix. Lewis Hamilton once again has the opportunity to shatter a record, as a win here will see him clear Michael Schumacher's record of most wins for this race.
'Snapped'
More chilling crime cases go under the microscope as Snapped returns for its 25th season giving a daily dose of high-profile and bizarre murder cases. Kicking the new season off, we look into a home invasion in Ohio that left a corrections officer dead. Investigators use controlled calls and an undercover sting at a motel to solve the case and expose a cruel plot with a bloody ending.
'The Russell Howard Hour'
Russell Howard returns to present his satirical take on global news, politics and stories dominating the cultural zeitgeist. The comedian will once again conduct in-depth interviews with guests both in studio and via a satellite link, with the show previously featuring interviews with an array of fascinating guests including Ed Sheeran, Jim Carrey, Jack Black, Naomi Klein, and Louis Theroux.
'Le Mans '66'
Academy Award-winners Matt Damon and Christian Bale star in the remarkable true story of the visionary American car designer Carroll Shelby (Damon) and the fearless British-born driver Ken Miles (Bale), who together battled corporate interference, the laws of physics, and their own personal demons to build a revolutionary race car for Ford Motor Company and take on the dominating race cars of Enzo Ferrari at the 24 Hours of Le Mans in France in 1966.
Premier League season
It's been a shorter wait than usual, but football is back and the 2020/2021 season is almost upon us. After storming the last season, Liverpool begin their first league title defence in 30 years.
'The Third Day'
Jude Law and Naomie Harris star in the psychological thriller 'The Third Day', the first original drama to be produced by Sky's new production house, Sky Studios. This unique story is told over six episodes and in two distinct, but interconnected halves; 'Summer', following Sam (Law), after he is drawn to a mysterious island off the British coast inhabited by a group of islanders set on preserving their traditions at any cost; and 'Winter', following Helen (Harris), who also comes to the island seeking answers, but whose arrival precipitates a fractious battle to decide its fate.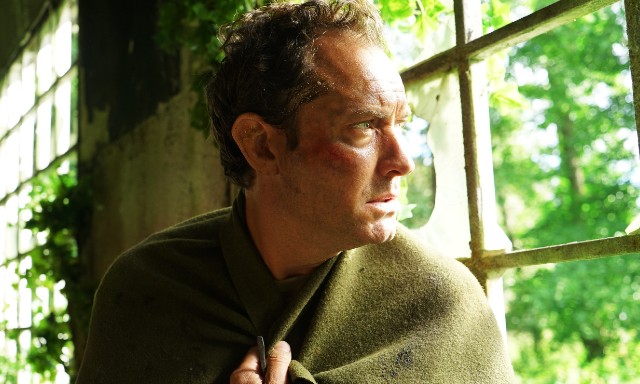 'Brian Johnson Meets Dave Grohl'
It's a meeting of rock legends as AC/DC frontman Brian Johnson meets Foo Fighters lead singer and former Nirvana drummer Dave Grohl at the Foo's Los Angeles recording studio to share stories about life on the road. Having played in several bands over the years as either a full-time member or a special guest, Grohl has confided that AC/DC is the last band he's dreamed of playing drums for, so this is a once in a lifetime meeting with one of the greatest rock idols.
'FBI: Most Wanted'
From Emmy Award-winning producer Dick Wolf and the team behind the hit crime procedural series FBI and the Law & Order franchise, comes a high-stakes drama following Fugitive Task Force. Headed by the seasoned, enigmatic agent Jess LaCroix (Julian McMahon) this group of highly skilled agents functions as a mobile undercover unit that tirelessly pursues those who are most desperate to elude justice.
'The Comedy Rule'
Starring Emmy winner Jeff Daniels ('The Newsroom') as former FBI Director James Comey and Emmy winner Brendan Gleeson ('Mr. Mercedes') as President Donald J. Trump. The two-part event series was adapted for the screen and directed by Oscar-nominated screenwriter Billy Ray ('Captain Phillips', 'Shattered Glass') and executive produced by Shane Salerno, Alex Kurtzman, Heather Kadin and Ray.