'A Black Lady Sketch Show' | Sky Comedy from 01/09
Seeking to address the failures of the comedy landscape and entertainment industry to include vital voices, this narrative series set in a limitless magical reality full of dynamic, hilarious characters is notable for its numerous firsts: the first all-black women writer's room (led by Lauren Ashley Smith), the first black woman sketch director (Dime Davis, Boomerang), and the first sketch series cast composed entirely of black women.
'Two Weeks to Live' | Sky One from 02/09
Maisie Williams stars in this Sky original comedy as Kim Stokes, a strange young misfit raised in remote isolation by her survivalist mother Tina (Sian Clifford). She's less like a young woman and more like a great white shark who can strip a Smith & Wesson pistol in 6 seconds.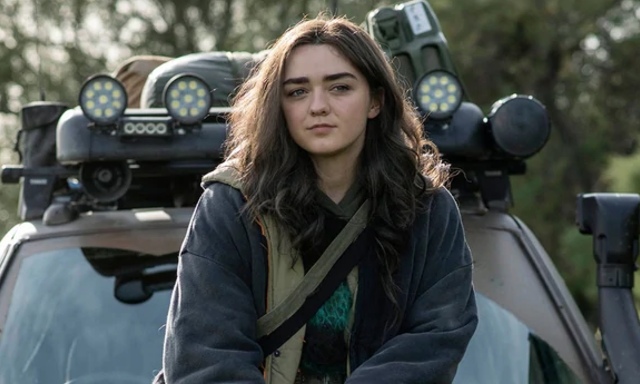 'Formula 1: Italian Grand Prix' | Sky Sports from 06/09
It's time for one of the most historical races in the Formula 1 calendar as the championship moves to Monza for the Italian Grand Prix. Lewis Hamilton once again has the opportunity to shatter a record, as a win here will see him clear Michael Schumacher's record of most wins for this race.
'Snapped' | Sky Crime from 07/09
More chilling crime cases go under the microscope as Snapped returns for its 25th season giving a daily dose of high-profile and bizarre murder cases. Kicking the new season off, we look into a home invasion in Ohio that left a corrections officer dead. Investigators use controlled calls and an undercover sting at a motel to solve the case and expose a cruel plot with a bloody ending.
'The Russell Howard Hour' | Sky One from 10/09
Russell Howard returns to present his satirical take on global news, politics and stories dominating the cultural zeitgeist. The comedian will once again conduct in-depth interviews with guests both in studio and via a satellite link, with the show previously featuring interviews with an array of fascinating guests including Ed Sheeran, Jim Carrey, Jack Black, Naomi Klein, and Louis Theroux.
'Le Mans '66' | Sky Cinema from 11/09
Academy Award-winners Matt Damon and Christian Bale star in the remarkable true story of the visionary American car designer Carroll Shelby (Damon) and the fearless British-born driver Ken Miles (Bale), who together battled corporate interference, the laws of physics, and their own personal demons to build a revolutionary race car for Ford Motor Company and take on the dominating race cars of Enzo Ferrari at the 24 Hours of Le Mans in France in 1966.
Premier League season | Sky Sports from 12/09
It's been a shorter wait than usual, but football is back and the 2020/2021 season is almost upon us. After storming the last season, Liverpool begin their first league title defence in 30 years.
'The Third Day' | Sky Atlantic from 15/09
Jude Law and Naomie Harris star in the psychological thriller 'The Third Day', the first original drama to be produced by Sky's new production house, Sky Studios. This unique story is told over six episodes and in two distinct, but interconnected halves; 'Summer', following Sam (Law), after he is drawn to a mysterious island off the British coast inhabited by a group of islanders set on preserving their traditions at any cost; and 'Winter', following Helen (Harris), who also comes to the island seeking answers, but whose arrival precipitates a fractious battle to decide its fate.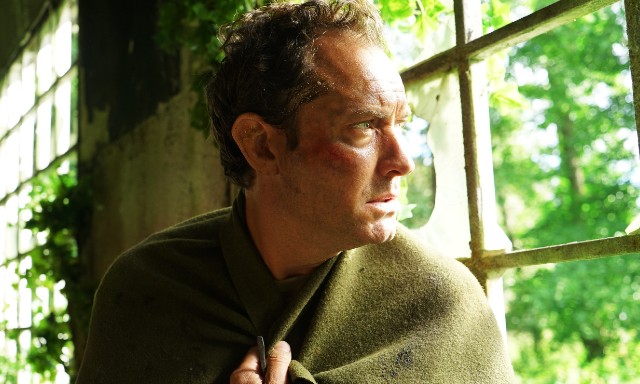 'Brian Johnson Meets Dave Grohl' | Sky Arts on 17/09
It's a meeting of rock legends as AC/DC frontman Brian Johnson meets Foo Fighters lead singer and former Nirvana drummer Dave Grohl at the Foo's Los Angeles recording studio to share stories about life on the road. Having played in several bands over the years as either a full-time member or a special guest, Grohl has confided that AC/DC is the last band he's dreamed of playing drums for, so this is a once in a lifetime meeting with one of the greatest rock idols.
'FBI: Most Wanted' | Sky Witness from 17/09
From Emmy Award-winning producer Dick Wolf and the team behind the hit crime procedural series FBI and the Law & Order franchise, comes a high-stakes drama following Fugitive Task Force. Headed by the seasoned, enigmatic agent Jess LaCroix (Julian McMahon) this group of highly skilled agents functions as a mobile undercover unit that tirelessly pursues those who are most desperate to elude justice.
'The Comedy Rule' | Sky Atlantic from 30/09
Starring Emmy winner Jeff Daniels ('The Newsroom') as former FBI Director James Comey and Emmy winner Brendan Gleeson ('Mr. Mercedes') as President Donald J. Trump. The two-part event series was adapted for the screen and directed by Oscar-nominated screenwriter Billy Ray ('Captain Phillips', 'Shattered Glass') and executive produced by Shane Salerno, Alex Kurtzman, Heather Kadin and Ray.
SKY TV - AUGUST
'Joker' | Sky Cinema
The chilling standalone story of the iconic villain (Joaquin Phoenix), from his life as a social outcast and failed comedian to his gradual descent into madness.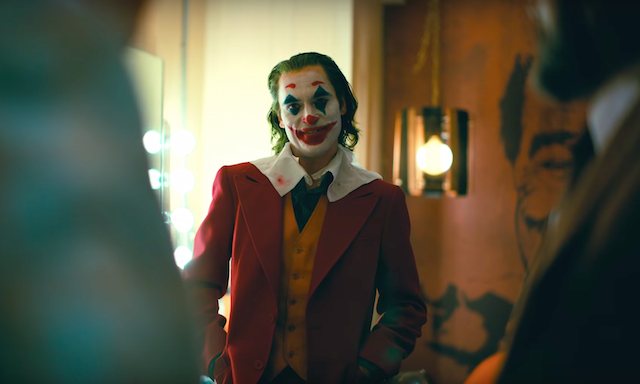 The Equator is not only the line that divides the Earth in two; it is also the climatic and evolutionary powerhouse of the world. Here the pace of evolution quickens, where the sun burns at its most intense. The Equator covers only five per cent of the Earth's surface but is home to 50 per cent of its animal and plant species. This remarkable series will take us to the most extreme and diverse locations on the planet.
'Jumanji: The Next Level' | Sky Cinema
The gang is back, but the game has changed. When original player Spencer finds real life isn't everything he hoped it would be, he is tempted back into Jumanji and the rest of his buddies reluctantly follow to try and save him – along with a couple of unexpected new players.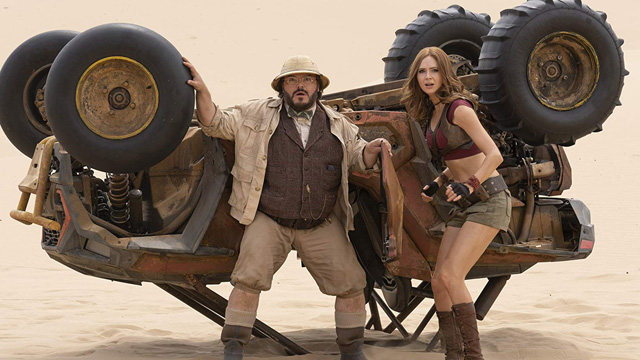 'A.P. Bio' season two | Sky Comedy
School is back in session in the second season of the flat-out funny comedy – recently renewed for a third season by popular demand - as Glenn Howerton and Patton Oswalt return as slightly sociopathic philosophy teacher and his long-suffering principal Durbin.
'Lovecraft Country' | Sky Atlantic
Be careful what you search for. Jordan Peele and J.J. Abrams executive produce this creeping horror serial where unthinkable fear is lurking in the shadows. Based on Matt Ruff 's novel of the same name, HBO drama 'Lovecraft Country' follows Atticus Freeman (Jonathan Majors) as he joins his friend Letitia (Jurnee Smollett) and his Uncle George (Courtney B. Vance) on a road trip across 1950s Jim Crow America in search of his missing father (Michael Kenneth Williams).

'The Mark of a Killer' season two | Sky Crime
'The Mark of a Killer' returns to examine some of the most disturbing serial killer cases and the heinous acts they committed before capture. In the season opener, Minnesota police hunt for a killer caller who confesses to a string of murders in a chilling, high-pitched voice, begging for forgiveness; no one can identify him until one woman survives a brutal attack.
'A League of Their Own' | Sky One
The League of Their Own boys are back again – well, the ones who weren't busy anyway – as Jamie Redknapp, Freddie Flintoff and Romesh Ranganathan take the helm for the fifteenth series of sports-based trivia, challenges and laughs.
'Zombieland: Double Tap' | Sky Cinema
Ten years after the cult hit 'Zombieland', Woody Harrelson, Jesse Eisenberg, Abigail Breslin and Emma Stone are reunited for more comic mayhem that stretches from the White House all through the American heartland.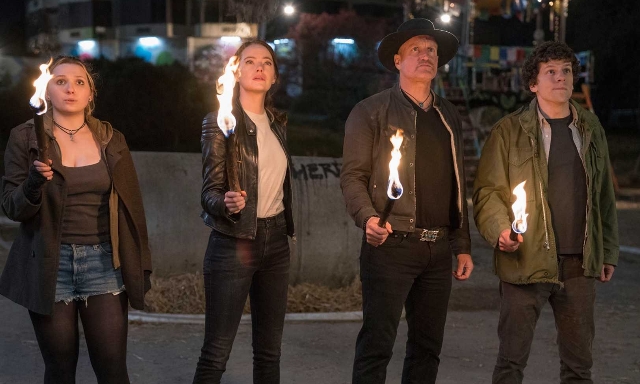 'I Hate Suzie' | Sky Atlantic
The eight-part series is a bold, bracing, funny drama about the moment in life when the mask slips, asking if any us can survive being well and truly "known". Suzie Pickles (Billie Piper), a star on the wane, has her whole life upended when her phone is hacked and a photo of her emerges in an extremely compromising position.