'A DISCOVERY OF WITCHES' Season two | Sky One JANUARY 8
The long-awaited second series of 'A Discovery of Witches' comes to Sky One, continuing the story of supernatural star-crossed lovers Diana and Matthew as they travel through time to Elizabethan London.
'Greed' | Sky Cinema January 8
Billionaire Richard McCreadie seems to have it all, but a damning enquiry could bring him down - just before his birthday bash. Satirical comedy starring Steve Coogan.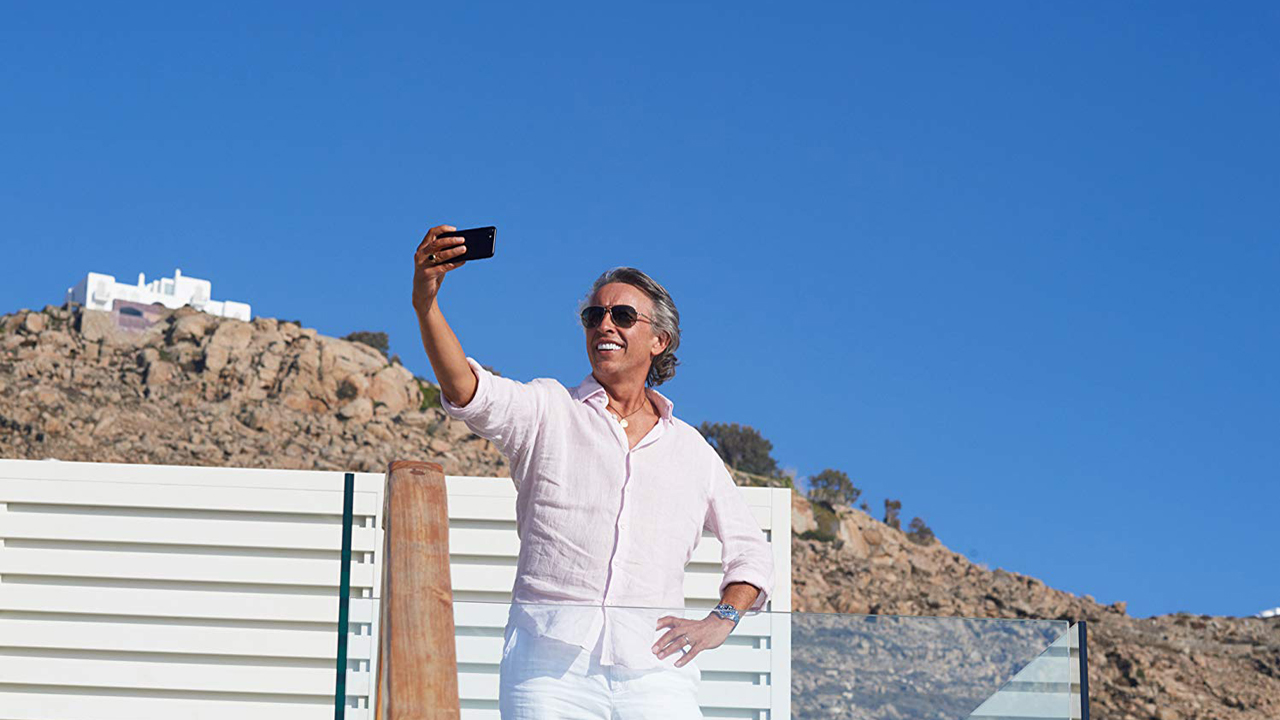 'Blithe Spirit' | Sky Cinema January 15
A riotous reimagining of Noël Coward's classic comedy, about love that just won't die... Best-selling crime novelist Charles (Dan Stevens) is struggling with catastrophic writer's block and a stressful deadline for his first screenplay. His picture-perfect second wife Ruth (Isla Fisher) is doing her best to keep him focussed in the hope of fulfilling her dream of heading to Hollywood. Charles' desperate search for inspiration leads him to invite Madame Arcati (Judi Dench), a medium recently exposed as a fraud, to perform a séance in their home. They all get more than they bargained for when Arcati accidentally summons the spirit of his deceased first wife: the fiery and jealous Elvira (Leslie Mann).
'Bulletproof: South Africa' | Sky One January 20
Everyone could use a little sun, sea and sand right now, so we're jetting off with the boys from the NCA to Cape Town for some rest and relaxation… which in Bulletproof terms means more high-speed car chases, thrilling gunfights and explosive undercover action as Noel Clarke and Ashley Walters return in a three part adventure in 'Bulletproof: South Africa'.
'The King of Staten Island' | Sky Cinema January 22
Pete Davidson stars in this semi-autobiographical comedy-drama about growing up in Staten Island, losing his father during 9/11 and entering the world of stand-up comedy.
'A.P. Bio' Season three | Sky Comedy January 27
School is back in session on Sky Comedy as 'A.P. Bio' begins a new season of classroom-based comedy. The third season sees Glenn Howerton return, as well as Patton Oswalt and Lyric Lewis.
'Twist' | Sky Cinema January 29
'Twist', a Sky original, is a Dicken's classic 'Oliver Twist' brought thrillingly up to date in the teeming heartland of modern London, where a group of street smart young hustlers plan the heist of the century for the ultimate payday. Michael Caine stars as Fagin, Lena Headey as Sikes, with Rita Ora playing the role of Dodge.
SKY - DECEMBER
'Raised By Wolves' | Sky Atlantic
Directed by Ridley Scott, the sci-fi drama centres on two androids tasked with raising human children on a mysterious virgin planet. As the burgeoning colony of humans threatens to be torn apart by religious differences, the androids learn that controlling the beliefs of humans is a treacherous and difficult task. After a striking debut on HBO Max, the series received a season two renewal and is slated to return to the platform in 2021.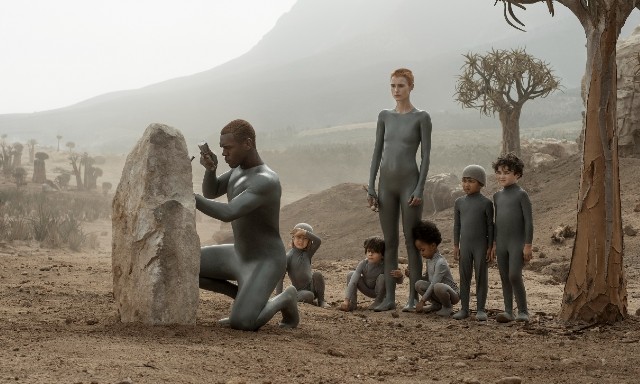 'Emma' | Sky Cinema
Adaptation of Jane Austen's classic novel about the "handsome, clever and rich" Emma Woodhouse, who interferes in the romantic affairs of her friends. With Bill Nighy and Anya Taylor-Joy.
'Little Women' | Sky Cinema
An all-star cast brings to life this adaptation of Louisa May Alcott's classic drama about the March sisters' coming-of-age in the aftermath of the American Civil War. Starring Timothee Chalamet and Saoirse Ronan.
'Black Christmas' | Sky Cinema
Coming to spread some Christmas cheer to Sky Cinema, this Blumhouse remake of the cult 1974 slasher movie of the same title – this time with a more feminist edge.
'There's Something About Movies: Christmas Special'
There's nothing like a good Christmas movie, and rest assured, this will be nothing like a good Christmas movie. Alan Carr hosts the merry mayhem as Martin Sheen, Jennifer Saunders and Tom Allen are joined by Rafe Spall, Guz Khan and Mo Gilligan for a seasonal round of the movie quiz show.
'A League of Their Own: Christmas Special'
Your Christmas parties might not be going ahead this year, but the League of Their Own boys aren't going to let a global pandemic stop their festive fun. Join Jamie Redknapp, Freddie Flintoff, Romesh Ranganathan and a team of celebrity guests for more holiday hijinks and sporting Christmas challenges.
'The Soul of America' | Sky Documentaries
Based on Jon Meacham's 2018 bestseller of the same name, The Soul of America follows the writer, journalist, Pulitzer Prize-winning historian and presidential biographer as he offers his timely and invaluable insights into the country's current political and historical moment by examining its past.
'Sonic the Hedgehog' | Sky Cinema
Sonic the Hedgehog has settled into his new home on Earth - but trouble strikes when he accidentally knocks out the power grid and gives an evil genius a bad idea. With Jim Carrey.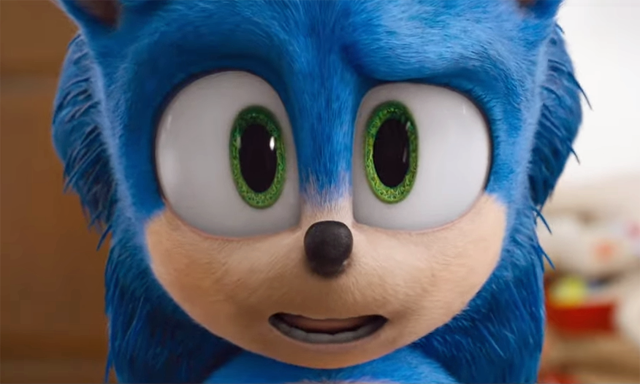 'After Ever After: Jack and the Beanstalk' | Sky One
Fee Fi Fo Fum, I smell the blood of David Walliams. The comedian, talent judge and children's author returns with another tale of what happens after happily ever after, this time looking into what happened after Jack felled the giant beanstalk and defeated the giant. This star-studded treat features Sheridan Smith as the Woman with No Name – the self-professed greatest giant killer in the village, Blake Harrison as bean salesman Dodgy Dave, and Walliams himself as the ornery giant.
'Roald & Beatrix: The Tail of the Curious Mouse' | Sky One
An all-star cast including Dawn French, Jessica Hynes, Rob Brydon, Alison Steadman, Nina Sosanya, Bill Bailey and Nick Mohammed appear in this heartwarming comedy-drama arriving in time for Christmas, telling the story of how a lonely young boy sets off on a big adventure to meet his favourite author, one Beatrix Potter (Dawn French).
'Cats' | Sky Cinema
Judi Dench, James Corden, Taylor Swift and Idris Elba star in the adaptation of Andrew Lloyd Webber's hit musical. A tribe of cats must decide who will ascend to the Heaviside Layer.