GOOGLE PLAY NEW MOVIE RELEASES TO RENT OR BUY
'Roald Dahl's The Witches'
Reimagining Roald Dahl's beloved story for a modern audience, Robert Zemeckis tells the darkly humorous and heartwarming tale of a young orphaned boy who, in late 1967, goes to live with his loving Grandma (Octavia Spencer) in the rural Alabama town of Demopolis. The boy and his grandmother come across some deceptively glamorous but thoroughly diabolical witches, so Grandma wisely whisks our young hero away to an opulent seaside resort. Regrettably, they arrive at precisely the same time that the world's Grand High Witch (Anne Hathaway) has gathered her fellow cronies from around the globe—undercover—to carry out her nefarious plans.
'Hope Gap'
Grace and Edward have been married for 29 years and live in a small seaside town called Hope Gap. During a visit from their son Jamie, Edward informs them both that he plans to leave Grace and walks out the door that very same day. With the whole family knocked into disarray, Grace has to find a way through this new life which she least expected and, with the help of her son, achieve hope once again. Drama/romance, starring Bill Nighy and Annette Bening.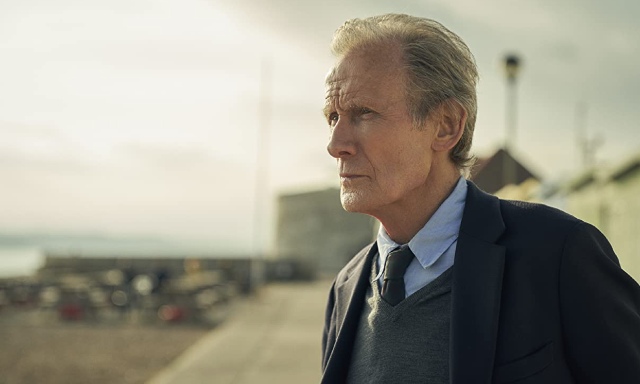 'The Silencing'
Rayburn Swanson (Nikolaj Coster-Waldau) understands loss. His only teenage daughter was kidnapped five years ago and since then, he has slipped into a downward spiral of alcoholism and self-destruction. Now he spends his days drinking and monitoring the animals' activity with a series of closed-circuit cameras that surround his secluded property. His life becomes in jeopardy when Rayburn spots something horrifying on one of the security monitors; a killer, dressed in a ghillie suit, hunting a girl on Rayburn's sanctuary who resembles his missing daughter.
'Who Killed JFK? The Conspiracies'
John Fitzgerald Kennedy's assassination is a memory etched onto the minds of most Americans. Given time, his ideology would have dictated the course of world history.
Many theories as to why the president was assassinated have permeated throughout popular culture, from the account of Lyndon B Johnson's alleged mistress to the mysterious 'Umbrella' man. On November 22nd 1963, the beacon of hope for the future was snuffed out.
'Target Number One'
Inspired by real events that took place in 1989,' Target Number One' follows three interconnected stories: an ex-heroin junkie who gets trapped by a criminal organization to set up a drug deal in Thailand; an undercover cop who's humiliated and decides to take a short cut to enhance the performance of his team; and an investigative reporter who's forced to re-evaluate his core convictions and maverick methods after the birth of his first child.
'My Best Friend'
Lorenzo is a quiet teenager who lives with his parents and his younger brother in a small city in the Argentinean Patagonia. One day, a family friend's son named Caíto moves south and settles in at Lorenzo's home. His family is going through difficult times and can't give much care to him. Caíto is very shy and hardly speaks. Lorenzo is supposed to help him feel at home and they become friends.