GOOGLE PLAY NEW MOVIE RELEASES TO RENT OR BUY
'Irresistible'
From writer/director Jon Stewart comes the comedy of a Democrat political consultant (Steve Carell) who helps a retired Marine colonel (Chris Cooper) run for mayor in a small Wisconsin town.
'Blumhouse's Fantasy Island'
In Blumhouse's Fantasy Island, the enigmatic Mr. Roarke (Michael Peña) makes the secret dreams of his lucky guests come true at a luxurious but remote tropical resort. But when the fantasies turn into nightmares, the guests have to solve the island's mystery in order to escape with their lives. Also starring Maggie Q, Lucy Hale, Austin Stowell, Jimmy O. Yang and Ryan Hansen. The film is written by Jeff Wadlow & Chris Roach & Jillian Jacobs and is directed by Jeff Wadlow.
'True History of the Kelly Gang'
Based on Peter Carey's Booker Prize winning novel, Justin Kurzel's 'True History of the Kelly Gang' shatters the mythology surrounding Ned Kelly to reveal the essence behind the life of the notorious icon. Hero to some, outlaw to others, Kelly (played by George MacKay) throws a long shadow over a specific period of Australian history.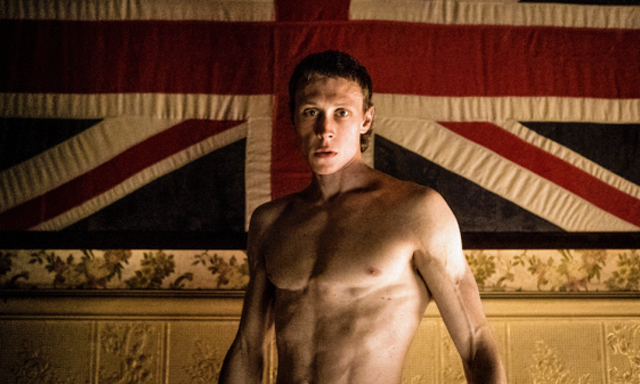 'Dark Waters'
Inspired by a shocking true story, a tenacious attorney (Mark Ruffalo) uncovers a dark secret that connects a growing number of unexplained deaths due to one of the world's largest corporations. In the process, he risks everything – his future, his family, and his own life - to expose the truth.
'Jungle Beat'
'Jungle Beat: The Movie' is the story of an alien who reluctantly arrives on Earth to conquer the planet. Fortunately for Earth, Fneep turns out to be a terrible conqueror. The true heroes of the story are a wildly fun group of jungle animals, who teach him that friendship is the stongest force in the universe, while helping him find his way home.
'Inmate #1: The Rise Of Danny Trejo'
A feature documentary experience revealing the extraordinary life journey of Hollywood's most unlikely hero, Danny Trejo. From an early life of drugs, armed robbery and hard prison time, to the red carpets of Hollywood blockbusters and helping troubled addicts, Danny gives a firsthand account of one of the greatest transformations of human character ever put to film.
'The King of Staten Island'
Scott (Pete Davidson) has been a case of arrested development since his firefighter father died when he was seven. He's now reached his mid-20s having achieved little, chasing a dream of becoming a tattoo artist that seems far out of reach. When his mother starts dating a loudmouth firefighter, it sets off a chain of events that will force Scott to grapple with his grief and take his first tentative steps towards moving forward in life.