GOOGLE PLAY NEW MOVIE RELEASES TO RENT OR BUY
'Parasite'
Ki-taek's family of four is close, but fully unemployed, with a bleak future ahead of them. The son Ki-woo is recommended by his friend, a student at a prestigious university, for a well-paid tutoring job, spawning hopes of a regular income. Carrying the expectations of all his family, Ki-woo heads to the Park family home for an interview. Arriving at the house of Mr. Park, the owner of a global IT firm, Ki-woo meets Yeon-kyo, the beautiful young lady of the house. But following this first meeting between the two families, an unstoppable string of mishaps lies in wait.
'All Nighter'
Strap yourselves in for an 'All Nighter' you'll never forget in this hilarious road trip/buddy comedy from the producer of 'The Big Sick'. Six months after a very awkward introductory dinner with his girlfriend Ginnie's (Analeigh Tipton: 'Two Night Stand') dad - the tough and workaholic Mr Gallo ( J.K. Simmons: 'Whiplash') - Martin (Emile Hirsch: 'Into the Wild'), a talented but broke banjo musician, finds him knocking on his door looking for his daughter.
'Sputnik'
A Soviet spacecraft mysteriously crash lands, leaving only one survivor. It soon becomes clear that something alien has come back to Earth with him.
'Muse - Simulation Theory'
Conceived and filmed in September 2019, 'Muse's Simulation Theory' follows a team of scientists as they investigate the source of a paranormal anomaly appearing around the world - releasing a deadly virus.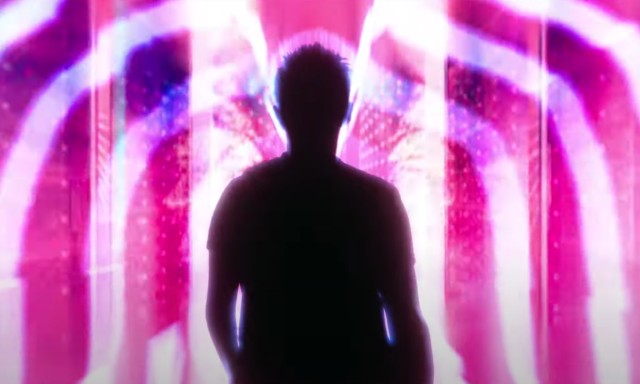 'Yes, God, Yes'
Growing up in the Midwest in the early OOs, sixteen-year-old Alice has always been a good Catholic. But when an innocent AOL chat turns racy, she discovers masturbation and is overwhelmed with guilt. Seeking redemption, she attends a mysterious religious retreat to try and suppress her urges, but it isn't easy, especially after a cute upperclassman starts flirting with her.
'Sassy Pants'
Desperate to get out from under her overprotective mother, a home-schooled teen runs off to live with her dad, and forms a bond with his much-younger boyfriend.
'Metallica & San Francisco Symphony: S&M2'
Filmed over the two sold-out shows that opened the new Chase Center arena in San Francisco, S&M2 comprises more than two and a half hours of Metallica joining forces with the nearly 80 member San Francisco Symphony, lead by conductor Edwin Outwater, with a special appearance by legendary conductor and long time SF Symphony Musical Director Michael Tilson Thomas. The shows marked the first time since the original S&M performances in 1999 (documented in the Grammy-winning live album and concert film, S&M) that these two venerated musical entities have reunited on stage.