'Frozen II' | 03/07/2020
Finally making its debut onto Disney+, 'Frozen II' follows Elsa, together with Anna, Kristoff, Olaf and Sven, on a remarkable and inspiring journey into the unknown to discover the source of her magical powers and save the kingdom of Arendelle. From Walt Disney Animation Studios and the Academy Award-winning team of directors Jennifer Lee and Chris Buck, producer Peter Del Vecho, and songwriters Kristen Anderson-Lopez and Robert Lopez, 'Frozen II' features the voices of Idina Menzel, Kristen Bell, Jonathan Groff and Josh Gad.
'Into the Unknown: Making Frozen II' | Available now
Keen to go behind the scenes of 'Frozen II' and learn about how the world of Arendelle was created? In this six-part series, the filmmakers, artists, songwriters and cast open their doors to cameras to reveal the hard work, heart, and collaboration it takes to create one of the most highly-anticipated films in Walt Disney Animation Studios' near-century of moviemaking. For the first time, cameras were there to capture an eye-opening, and at times jaw-dropping, view of the challenges and the breakthroughs, the artistry, creativity and the complexity of creating the #1 animated feature of all time.
'Hamilton' | 03/07/2020
Disney+ is bringing the 11-time-Tony Award, Grammy Award, Olivier Award, and Pulitzer Prize-winning stage musical, 'Hamilton', into your homes around the world this month. The film is a leap forward in the art of "live capture" which transports its audience into the world of the Broadway show in a uniquely intimate way. Combining the best elements of live theatre, film, and streaming, the result is a cinematic stage performance that is a wholly new way to experience 'Hamilton'.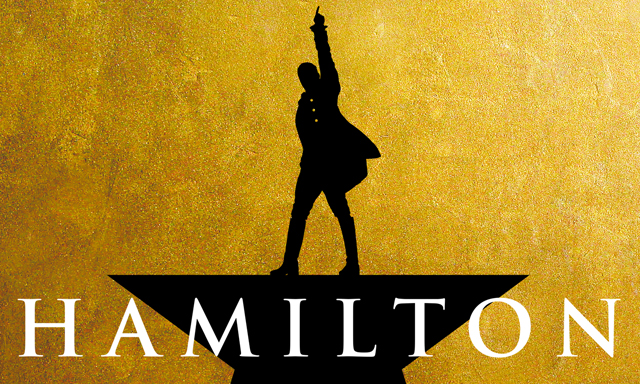 'Rogue Trip' | 24/07/20
A travel guide to all the places the average tourist is least likely to venture - the roguish nations, territories and regions often misunderstood and frequently overlooked, but each possessing a unique power to surprise, amaze and inspire. Led by ABC correspondent Bob Woodruff and his 28-year-old son, Mack Woodruff, the two will take viewers on a journey full of riveting insight through a collection of adventures that expose the grit and glamour of travel.
'Muppets Now' | 31/07/2020
'Muppets Now' is The Muppets Studio's first original series for Disney+. In the six-episode season, Scooter rushes to make his delivery deadlines and upload the brand-new Muppet series for streaming. They are due now, and he'll need to navigate whatever obstacles, distractions, and complications the rest of the Muppet gang throws at him. Overflowing with spontaneous lunacy, surprising guest stars and more frogs, pigs, bears (and whatevers) than legally allowed, the Muppets cut loose in 'Muppets Now' with the kind of startling silliness and heartfelt fun that first made them famous.
JUNE
'Disney Insider'
Episode 6: 'Artemis Adventure, Taste of Disney, Runaway Railway'
'Artemis Fowl' author, Eoin Colfer, takes Disney Insider on a tour through the Irish countryside. Walt Disney World chefs open the doors to the Flavor Lab for a look at how they created Epcot's Regal Eagle Smokehouse: Craft Drafts & Barbecue. Walt Disney Imagineers peel back the curtain on how they built Mickey and Minnie's Runaway Railway at Disney's Hollywood Studios.
'Artemis Fowl'
Based on the best-selling young adult book by Eoin Colfer, Artemis Fowl delivers a big cinema-sized experience for audiences of all ages to experience for the first time on Disney+ in the comfort of their homes. From director Kenneth Branagh, it is a fantastical epic adventure, resplendent with beautiful landscapes and spectacular visual effects that will transport
viewers to magical new worlds.
Starring newcomer Ferdia Shaw, Lara McDonnell, Josh Gad, Tamara Smart, Nonso Anozie, Josh McGuire, Nikesh Patel and Adrian Scarborough, with Colin Farrell and Judi Dench.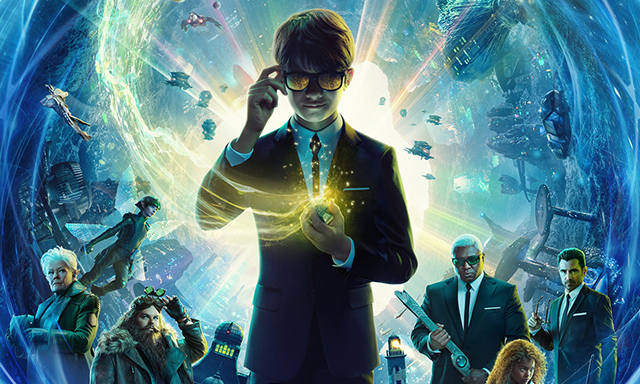 'Disney Gallery: The Mandalorian'
'Disney Gallery: The Mandalorian' is an eight-episode documentary series that pulls back the curtain on The Mandalorian. Each chapter explores a different facet of the first live-action Star Wars television show through interviews, behind the scenes footage, and roundtable conversations hosted by Jon Favreau.