'The Mandalorian' season 2 continues
Every Friday this November, join the Mandalorian and the Child as they continue their journey, facing enemies and rallying allies as they make their way through a dangerous galaxy in the tumultuous era after the collapse of the Galactic Empire.
'The Simpsons' season 31 | November 6
Tune in for an all-star lineup of guests including Billy Porter, Jane Goodall, Jason Momoa, Cate Blanchett, and Kevin Feige, special musical performances from the likes of Weezer and John Legend, and fan-favourite episodes 'Thanksgiving of Horror' and 'Treehouse of Horror XXX'.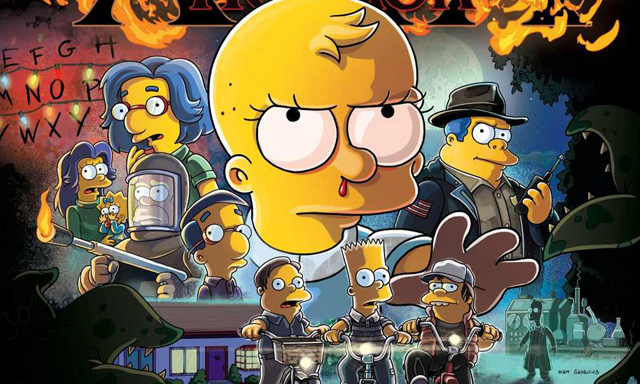 'Marvel's Agents of S.H.I.E.L.D' Season 7 | November 13
Coulson and the Agents of S.H.I.E.L.D are thrust backwards in time and stranded in 1932 New York City. With the all-new Zephyr set to time-jump at any moment, the team must hurry to find out what happened. If they fail, it would mean disaster for the past, present and future of the world.
'LEGO Star Wars Holiday Special' | November 17
Rey, Finn, Poe, Chewie, Rose and the droids reunite for a joyous feast on Life Day, a holiday first introduced in the 1978 Star Wars Holiday Special. The new LEGO special is the first to debut on Disney+ and will continue the rich legacy of collaboration between Lucasfilm and LEGO—playful adventures told in the endearingly irreverent way that only LEGO Star Wars co-branded content can.
'Marvel 616'| November 20
This documentary series explores the connections between the Marvel Universe and the world just outside your front door; uncover the intersections of storytelling, pop culture, and fandom. Through the lens of different filmmakers, each documentary dives into the deeper context that made the Marvel Universe. Collectively, these creatively unique films weave together a tapestry detailing how Marvel has continued to influence our lives.
'Noelle' | November 27
In Disney+ holiday comedy Noelle, Kris Kringle's daughter is full of Christmas spirit and holiday fun, but wishes she could do something "important" like her beloved brother Nick, who will take over from their father this Christmas. When Nick is about to crumble like a gingerbread cookie from all the pressure, Noelle (Anna Kendrick) suggests he take a break and get away... but when he doesn't return, Noelle must find her brother and bring him back in time to save Christmas.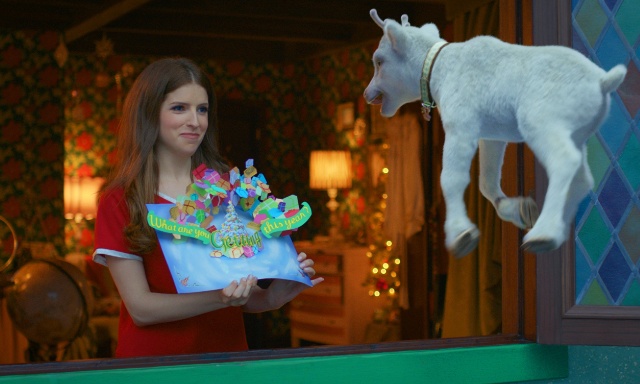 DISNEY+ OCTOBER
'Onward'
If you missed it in theatres earlier this year, then get ready for 'Onward' on Disney+ as you dive into a suburban fantasy world and allow Disney and Pixar to introduce you to two teenage elf brothers who embark on an extraordinary quest to discover if there is still a little magic left out there.
'The Right Stuff'
What does it take to be first? Would you risk it all? How are legends made? These are all questions we ask in this new National Geographic eight-episode, scripted series that follows the incredible story of America's first astronauts. The series is an inspirational look at what would become America's first "reality show," when ambitious astronauts and their families became instant celebrities in a competition of money, fame and immortality. Leonardo DiCaprio and Jennifer Davisson are Executive Producers. Read our review here, and read our interview with the cast and crew here.
'Clouds'
Inspired by an incredible true story, Clouds is a poignant and beautiful look at the heartbreaking duality of life and a testament to what can happen when you start to live as if each day might be your last.
'Meet The Chimps'
'Meet the Chimps' takes viewers into the secret life of one of the largest and most unique wildlife sanctuaries in the world – Chimp Haven—a 200-acre refuge tucked deep in the forested heart of Louisiana, which is home to more than 300 chimpanzees.
'Once Upon A Snowman'
The previously untold origins of Olaf, the innocent and insightful, summer-loving snowman who melted hearts in the Academy Award-winning 2013 Disney animated feature, 'Frozen', and its acclaimed 2019 sequel, are revealed in the all-new Walt Disney Animation Studios animated short, Once Upon a Snowman. The film follows Olaf's first steps as he comes to life and searches for his identity in the snowy mountains outside Arendelle.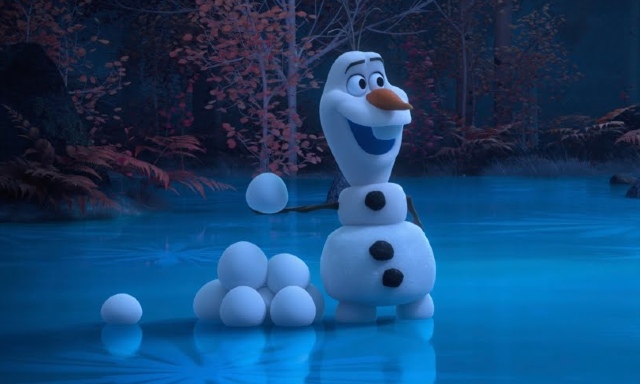 'The Mandalorian' season 2
The series we've all been waiting for returns this October to Disney+. Season two sees The Mandalorian and the Child continue their journey, facing enemies and rallying allies as they make their way through a dangerous galaxy in the tumultuous era after the collapse of the Galactic Empire.
DISNEY+ SEPTEMBER
'Earth to Ned'
Disney+ will debut 10 episodes of its first original talk show 'Earth to Ned', produced by The Jim Henson Company and Marwar Junction Productions.  The fresh take on the late-night format stars larger-than-life extraterrestrial creatures Ned and Cornelius as they interview some of the biggest stars in our galaxy.
'Spies In Disguise'
Super spy Lance Sterling (Will Smith) and scientist Walter Beckett (Tom Holland) are almost exact opposites. Lance is smooth, suave and debonair. Walter is... not. But when events take an unexpected turn, this unlikely duo is forced to team up for the ultimate mission that will require an almost impossible disguise – transforming Lance into the brave, ferce, majestic... pigeon. Walter and Lance suddenly have to work as a team, or the whole world is in peril.
'Becoming'
The insightful and uplifting series tells the origin stories of 10 talented athletes, entertainers, and musicians including Adam Devine, Anthony Davis, Ashley Tisdale, Caleb McLaughlin, Candace Parker, Colbie Caillat, Julianne Hough, Nick Cannon, Nick Kroll, and Rob Gronkowski.
'Secret Society of Second-Born Royals'
A brand new Disney+ series, Peyton Elizabeth Lee ("Andi Mack") leads a dynamic ensemble cast of royal recruits that inspires audiences of all ages to forge their own destinies and tap into their inner superheroes.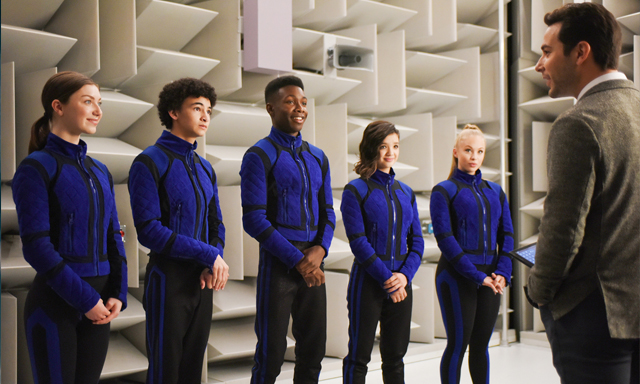 'Magic of Disney's Animal Kingdom' | 25/09
Disney+'s 'Magic of Disney's Animal Kingdom', produced by National Geographic and narrated by Disney fan favourite Josh Gad, gives viewers an all-encompassing backstage pass to explore the magic behind two of the world's most beloved animal experiences, Disney's Animal Kingdom Theme Park and The Seas with Nemo & Friends at EPCOT. Viewers get unprecedented access to some of the rarest and beautiful creatures on the planet and meet the animal care experts who have formed remarkable bonds with the parks' 5,000 plus animals. Each of the eight episodes dives into the details within The Most Magical Place on Earth, unveiling the multifaceted aspects of animal care, operations and Imagineering.