'Earth to Ned' | 04/09
Disney+ will debut 10 episodes of its first original talk show 'Earth to Ned', produced by The Jim Henson Company and Marwar Junction Productions.  The fresh take on the late-night format stars larger-than-life extraterrestrial creatures Ned and Cornelius as they interview some of the biggest stars in our galaxy.
'Spies In Disguise' | 11/09
Super spy Lance Sterling (Will Smith) and scientist Walter Beckett (Tom Holland) are almost exact opposites. Lance is smooth, suave and debonair. Walter is... not. But when events take an unexpected turn, this unlikely duo is forced to team up for the ultimate mission that will require an almost impossible disguise – transforming Lance into the brave, ferce, majestic... pigeon. Walter and Lance suddenly have to work as a team, or the whole world is in peril.
'Becoming' | 18/09
The insightful and uplifting series tells the origin stories of 10 talented athletes, entertainers, and musicians including Adam Devine, Anthony Davis, Ashley Tisdale, Caleb McLaughlin, Candace Parker, Colbie Caillat, Julianne Hough, Nick Cannon, Nick Kroll, and Rob Gronkowski.
'Secret Society of Second-Born Royals' | 25/09
A brand new Disney+ series, Peyton Elizabeth Lee ("Andi Mack") leads a dynamic ensemble cast of royal recruits that inspires audiences of all ages to forge their own destinies and tap into their inner superheroes.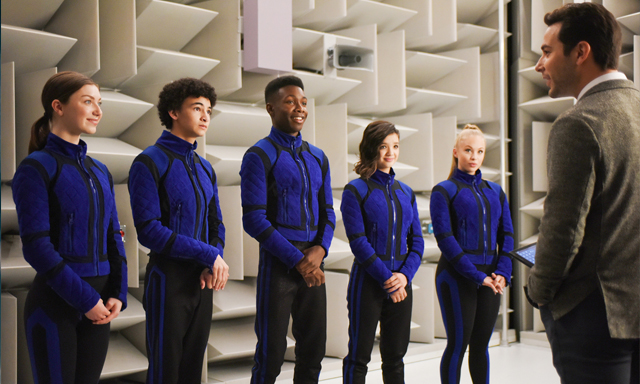 'Magic of Disney's Animal Kingdom' | 25/09
Disney+'s 'Magic of Disney's Animal Kingdom', produced by National Geographic and narrated by Disney fan favourite Josh Gad, gives viewers an all-encompassing backstage pass to explore the magic behind two of the world's most beloved animal experiences, Disney's Animal Kingdom Theme Park and The Seas with Nemo & Friends at EPCOT. Viewers get unprecedented access to some of the rarest and beautiful creatures on the planet and meet the animal care experts who have formed remarkable bonds with the parks' 5,000 plus animals. Each of the eight episodes dives into the details within The Most Magical Place on Earth, unveiling the multifaceted aspects of animal care, operations and Imagineering.
DISNEY+ AUGUST
'Howard'
Directed by Don Hahn, 'Howard' is the untold story of Howard Ashman, the brilliant lyricist behind Disney classics like 'Aladdin', 'Beauty and the Beast', 'The Little Mermaid' and creator of musicals including 'Little Shop of Horrors'. Featuring never-before-seen archival footage, personal films and photographs, as well as interviews with Howard's friends and family, the film is an intimate look at the Disney Legend's life, his creative drive, and the process behind the music. Spanning his childhood in Baltimore, to his formative years in New York, and his untimely death due to AIDS, 'Howard' goes in-depth to explore his journey to become the lyricist behind some of the most beloved and well-known classic family films in the world.
'The One and Only Ivan'
Ivan is a 400-pound silverback gorilla who shares a communal habitat in a suburban shopping mall with Stella the elephant and Bob the dog. He has few memories of the jungle where he was captured, but when a baby elephant named Ruby arrives, it touches something deep within him. Ruby is recently separated from her family in the wild, which causes him to question his life, where he comes from and where he ultimately wants to be. Directed by Thea Sharrock, the film features the voices of Sam Rockwell, Angelina Jolie, Danny DeVito, Helen Mirren and stars Bryan Cranston.
'Phineas and Ferb The Movie: Candace Against the Universe'
Phineas and Ferb are back. And this time they're setting out across the galaxy to rescue their older sister Candace (Ashley Tisdale), who after being abducted by aliens, finds utopia in a far-off planet, free of pesky little brothers.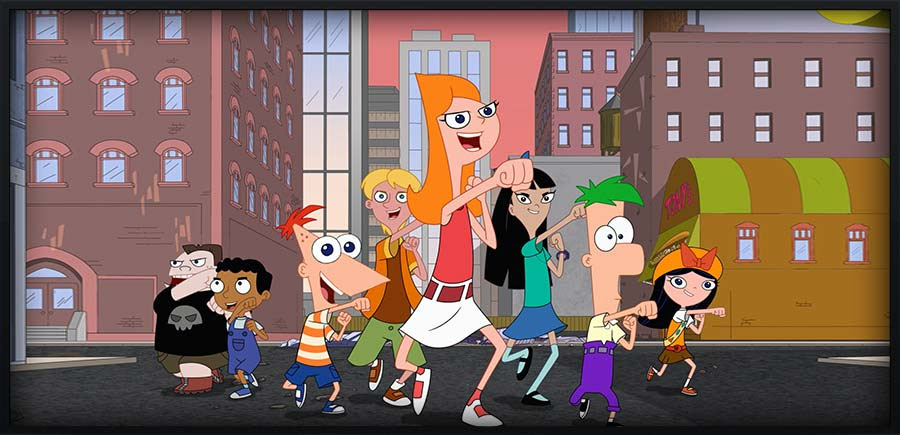 'Magic Camp'
As a boy attending the Institute of Magic, a secluded mountain retreat which plays host to a bevy of aspiring young magicians each summer, Andy Duckerman (Adam Devine) was a camp legend. Now, at 35, he's struggling to make ends meet as a professional illusionist and is frustrated and depressed by the direction his career has taken. But when the Institute invites Andy to return as a counsellor, he finds himself in charge of the greenest and most awkward wannabe magicians, and having to deal with his former partner and current arch rival, Kristina Darkwood (Gillian Jacobs), who's also a counsellor.
'Weird But True!'
Children's entertainers and educators Charlie Engelman and Carly Ciarrocchi host the third season of the Emmy Award-winning series 'Weird But True!' and this time, they're embarking on even more imaginative and strange adventures to reveal surprising and interesting facts about the world. Set both in studio and in the field, 'Weird But True!' is a 13-episode series that integrates a mix of arts and crafts, unbelievable facts and real-life exploration. This season takes a closer look at dinosaurs, national parks, trains, venomous animals, the solar system and more.
DISNEY+ JULY
'Frozen II'
Finally making its debut onto Disney+, 'Frozen II' follows Elsa, together with Anna, Kristoff, Olaf and Sven, on a remarkable and inspiring journey into the unknown to discover the source of her magical powers and save the kingdom of Arendelle. From Walt Disney Animation Studios and the Academy Award-winning team of directors Jennifer Lee and Chris Buck, producer Peter Del Vecho, and songwriters Kristen Anderson-Lopez and Robert Lopez, 'Frozen II' features the voices of Idina Menzel, Kristen Bell, Jonathan Groff and Josh Gad.
'Into the Unknown: Making Frozen II'
Keen to go behind the scenes of 'Frozen II' and learn about how the world of Arendelle was created? In this six-part series, the filmmakers, artists, songwriters and cast open their doors to cameras to reveal the hard work, heart, and collaboration it takes to create one of the most highly-anticipated films in Walt Disney Animation Studios' near-century of moviemaking. For the first time, cameras were there to capture an eye-opening, and at times jaw-dropping, view of the challenges and the breakthroughs, the artistry, creativity and the complexity of creating the #1 animated feature of all time.
'Hamilton'
Disney+ is bringing the 11-time-Tony Award, Grammy Award, Olivier Award, and Pulitzer Prize-winning stage musical, 'Hamilton', into your homes around the world this month. The film is a leap forward in the art of "live capture" which transports its audience into the world of the Broadway show in a uniquely intimate way. Combining the best elements of live theatre, film, and streaming, the result is a cinematic stage performance that is a wholly new way to experience 'Hamilton'.
'Rogue Trip'
A travel guide to all the places the average tourist is least likely to venture - the roguish nations, territories and regions often misunderstood and frequently overlooked, but each possessing a unique power to surprise, amaze and inspire. Led by ABC correspondent Bob Woodruff and his 28-year-old son, Mack Woodruff, the two will take viewers on a journey full of riveting insight through a collection of adventures that expose the grit and glamour of travel.
'Muppets Now'
'Muppets Now' is The Muppets Studio's first original series for Disney+. In the six-episode season, Scooter rushes to make his delivery deadlines and upload the brand-new Muppet series for streaming. They are due now, and he'll need to navigate whatever obstacles, distractions, and complications the rest of the Muppet gang throws at him. Overflowing with spontaneous lunacy, surprising guest stars and more frogs, pigs, bears (and whatevers) than legally allowed, the Muppets cut loose in 'Muppets Now' with the kind of startling silliness and heartfelt fun that first made them famous.