'The Snoopy Show' | February 5
Based on the 'Peanuts' comic strip by Charles M. Schulz comes a new animated series for kids and families that stars the internationally beloved beagle and his feathered best friend Woodstock as they tackle all-new adventures. Snoopy may seem like just a happy-dancin', bone-lovin', doghouse-sittin' pup, but he's much more than that. He's Joe Cool: hippest kid in school. He's surfer king and famed arm wrestler Masked Marvel. He's a World War I flying ace who battles the Red Baron. All of his bold, beloved personas are on full display in this brand-new animated comedy.
'For All Mankind' season two | February 19
'For All Mankind' season two picks up a decade later in 1983. It's the height of the Cold War and tensions between the United States and the USSR are at their peak. Ronald Reagan is president and the greater ambitions of science and space exploration are at threat of being squandered as the US and Soviets go head-to-head to control sites rich in resources on the moon.
'Billie Eilish: The World's A Little Blurry' | February 26
This documentary tells the true coming-of-age story of the singer-songwriter and her rise to global superstardom. From award-winning filmmaker R.J. Cutler, the documentary offers a deeply intimate look at this extraordinary teenager's journey, at just 17 years old, navigating life on the road, on stage, and at home with her family, while writing, recording and releasing her debut album.
APPLE TV PLUS - JANUARY
'Dickinson' season two
Season two of 'Dickinson' will reunite Hailee Steinfeld with returning ensemble cast members Jane Krakowski, Anna Baryshnikov, Ella Hunt, Toby Huss and Adrian Blake Enscoe, as well as world-renowned rapper, singer and songwriter Wiz Khalifa, who will return as the character of Death. The second season will also introduce brand new guest stars, including Nick Kroll as Edgar Allan Poe.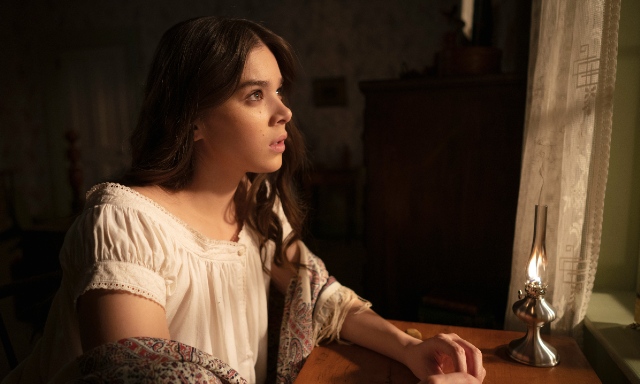 'Servant' season two
The psychological thriller from M. Night Shyamalan continues for a second season, which follows a Philadelphia couple who are in mourning after an unspeakable tragedy. This created a rift in their marriage during season one, but what lies waiting for them now...? Starring Rupert Grint, Lauren Ambrose, Toby Kebbell, and Nell Tiger Free.
'Losing Alice'
'Losing Alice' is a thrilling cinematic journey that uses flashbacks and flash-forwards in a satisfyingly complex narrative that takes the viewer through the conscious and subconscious of its protagonist's mind. The series follows Alice (played by Ayelet Zurer), a 48-year-old female film director, who feels irrelevant since raising her family.
'Palmer'
Justin Timberlake is back acting once again, as he plays a former high-school football star Eddie Palmer. Going from hometown hero to convicted felon, after being released from prison he returns home to Louisiana, where he moves back in with his grandmother, played by June Squibb ('Nebraska', 'Hubie Halloween'). An inspiring and unexpected journey begins to unfold before Palmer's past threatens to tear apart this new life. Read our review here.
APPLE TV PLUS - DECEMBER
'Mariah Carey's Magical Christmas Special'
Queen of Christmas's special to feature a spectacular, star-studded lineup, including Tiffany Haddish, Billy Eichner, Ariana Grande, Jennifer Hudson, Snoop Dogg, Jermaine Dupri, Misty Copeland and Mykal-Michelle Harris.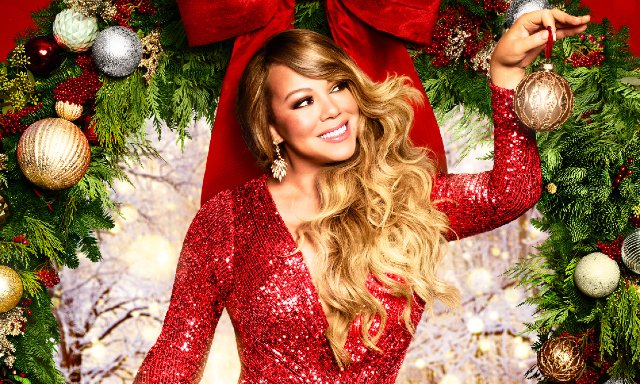 'Earth At Night In Colour'
Narrated by Tom Hiddleston and filmed across six continents, this docuseries uses cutting-edge camera technology to capture animals' nocturnal lives, revealing new behaviours filmed in full colour like never before.
'Wolfwalkers'
From Irish animation studio, Cartoon Saloon, comes their newest feature film. In a time of superstition and magic, a young apprentice hunter, Robyn Goodfellowe, journeys to Ireland with her father to wipe out the last wolf pack. While exploring the forbidden lands outside the city walls, Robyn befriends a free-spirited girl, Mebh, a member of a mysterious tribe rumored to have the ability to transform into wolves by night. As they search for Mebh's missing mother, Robyn uncovers a secret that draws her further into the enchanted world of the Wolfwalkers and risks turning into the very thing her father is tasked to destroy.
APPLE TV PLUS - NOVEMBER
'Bruce Springsteen's Letter to You'
This feature-length vérité documentary features full performances from the E Street Band, in-studio footage, never-before-seen archival material, and a deeper look into "Letter To You" from Springsteen himself. Written by Springsteen and directed by his frequent collaborator Thom Zimny, the film is a tribute to the E Street Band, to rock music itself, and to the role it has played in Springsteen's life.
'Fireball: Visitors From Darker Worlds'
Following their Academy Award-nominated work on 'Encounters at the End of the World' and Emmy-nominated 'Into the Inferno', Werner Herzog and Clive Oppenheimer's new film 'Fireball: Visitors From Darker Worlds' takes viewers on an extraordinary journey to discover how shooting stars, meteorites and deep impacts have focused the human imagination on other realms and worlds, and on our past and our future.
'Becoming You'
Olivia Colman narrates 'Becoming You', a global series about child development that explores how the first 2,000 days on Earth shape the rest of our lives. Told through the eyes of over 100 children across the world, from Nepal to Japan and Borneo, each episode offers a thought-provoking look at how children learn to think, speak and move, from birth to age 5.
'Doug Unplugs'
Doug is a young robot who senses there's more to life than just the facts. While other robots plugin for their daily download, Doug unplugs and journeys into the human world with his best friend Emma to experience its wonders firsthand.