'Bruce Springsteen's Letter to You'
This feature-length vérité documentary features full performances from the E Street Band, in-studio footage, never-before-seen archival material, and a deeper look into "Letter To You" from Springsteen himself. Written by Springsteen and directed by his frequent collaborator Thom Zimny, the film is a tribute to the E Street Band, to rock music itself, and to the role it has played in Springsteen's life.
'Fireball: Visitors From Darker Worlds' | November 13
Following their Academy Award-nominated work on 'Encounters at the End of the World' and Emmy-nominated 'Into the Inferno', Werner Herzog and Clive Oppenheimer's new film 'Fireball: Visitors From Darker Worlds' takes viewers on an extraordinary journey to discover how shooting stars, meteorites and deep impacts have focused the human imagination on other realms and worlds, and on our past and our future.
'Becoming You' | November 13
Olivia Colman narrates 'Becoming You', a global series about child development that explores how the first 2,000 days on Earth shape the rest of our lives. Told through the eyes of over 100 children across the world, from Nepal to Japan and Borneo, each episode offers a thought-provoking look at how children learn to think, speak and move, from birth to age 5.
'Doug Unplugs' | November 13
Doug is a young robot who senses there's more to life than just the facts. While other robots plugin for their daily download, Doug unplugs and journeys into the human world with his best friend Emma to experience its wonders firsthand.
APPLE TV PLUS - OCTOBER
'Tiny World'
Narrated by Paul Rudd, this docuseries showcases nature's lesser-known tiny heroes. Spotlighting small creatures and the extraordinary things they do to survive, each episode is filled with surprising stories and spectacular cinematography.
'Ghostwriter'
'Ghostwriter' is a reimagining of the 1992 hit series from Sesame Workshop. In its second season, the series' young heroes work to save their bookstore and discover the true identity of the Ghostwriter while introducing audiences to fresh tales like 'Malia and the Magic Paintbrush' and 'The Cobalt Mask', and familiar literary characters including Dr. Watson of 'Sherlock Holmes' fame.
'On The Rocks'
Laura (Rashida Jones) thinks she's happily hitched, but when her husband Dean (Marlon Wayans) starts logging late hours at the office with a new co-worker, Laura begins to fear the worst. She turns to the one man she suspects may have insight: her charming, impulsive father Felix (Bill Murray), who insists they investigate the situation.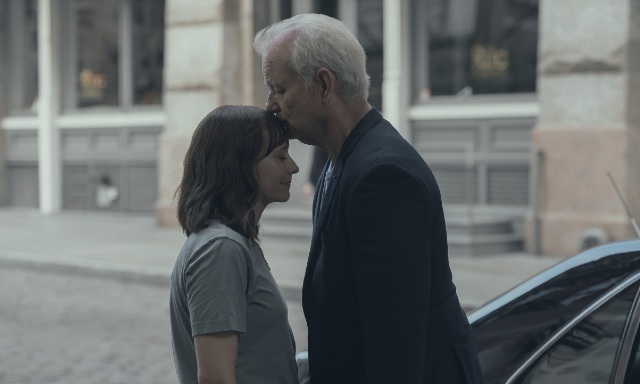 APPLE TV SEPTEMBER
'Long Way Up'
Starring and executive produced by Ewan McGregor and Charley Boorman, 'Long Way Up' reunites the best friends after more than a decade since their last motorbike adventure around the world.
Covering 13,000 miles over 100 days through 16 border crossings and 13 countries, starting from the city of Ushuaia at the tip of South America, Ewan and Charley journey through the glorious and underexposed landscapes of South and Central America in their most challenging expedition to date, using cutting-edge technology on the backs of their prototype electric Harley-Davidsons in order to contribute to the sustainability of the planet.
'Tehran'
A new espionage thriller from 'Fauda' writer Moshe Zonder that tells the thrilling story of a Mossad agent who goes deep undercover on a dangerous mission in Tehran that places her and everyone around her in dire jeopardy.
APPLE TV AUGUST
'Ted Lasso'
Jason Sudeikis plays Ted Lasso, a small-time college football coach from Kansas hired to coach a professional soccer team in England, despite having no experience coaching soccer. The series was developed by Sudeikis, Lawrence, Joe Kelly and Brendan Hunt, and is based on the pre-existing format and characters from NBC Sports.
'Boys State'
The sensational winner of the Grand Jury Prize for documentary at this year's Sundance Film Festival, "Boys State" is a wildly entertaining and continually revealing immersion into a week-long annual program in which a thousand Texas high school seniors gather for an elaborate mock exercise: building their own state government.