'Brave New World' | NOW TV Entertainment Pass October 2
Set in a seemingly perfect future society where family, money, monogamy and privacy have been abolished. Jessica Brown Findlay and Demi Moore star.
'Just Mercy' | Sky Cinema Pass October 2
In 1986 Alabama, a lawyer takes the case of a man wrongfully imprisoned for murder. Based on a true story: Jamie Foxx and Michael B. Jordan both star. Part of NOW TV's Black History Month slate.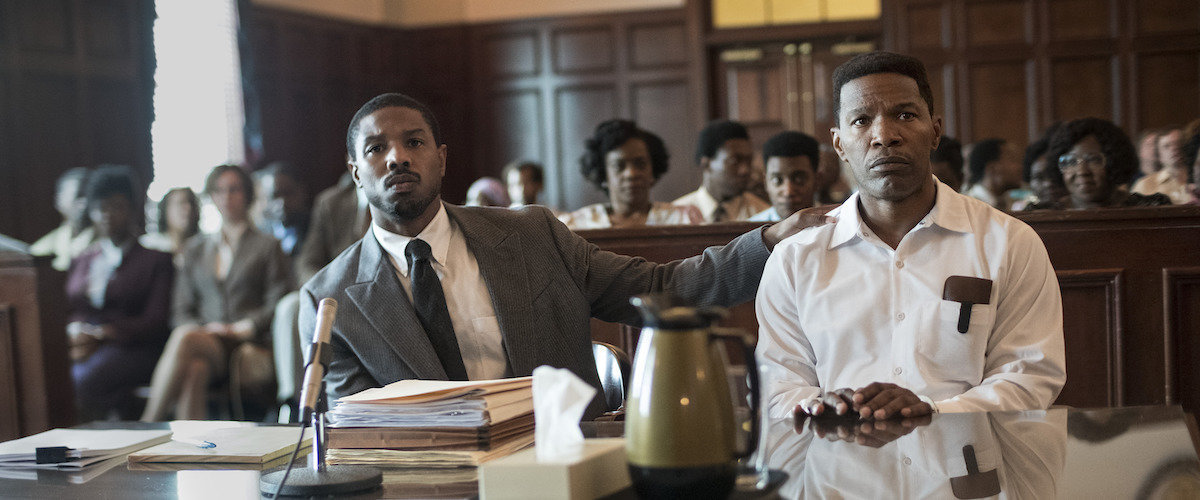 'Bloodshot' | Sky Cinema Pass October 9
Based on the bestselling comic book, Vin Diesel stars as a soldier killed in action and brought back to life as the superhero Bloodshot.
'Riviera' Season 3 | NOW TV Entertainment Pass October 15
Julia Stiles returns for the third series of the sumptuous Sky original drama, joined by Rupert Graves, Poppy Delevingne and Jack Fox.
'Catching a Serial Killer: Sam Little' | NOW TV Ent Pass October 18
In this compelling true crime documentary, former prosecutor/investigative journalist Beth Karas follows Sam Little's trail of terror.
'The Undoing' | NOW TV Entertainment Pass October 26
Nicole Kidman reunites with 'Big Little Lies' creator David E. Kelly for this drama, also starring Hugh Grant and Donald Sutherland.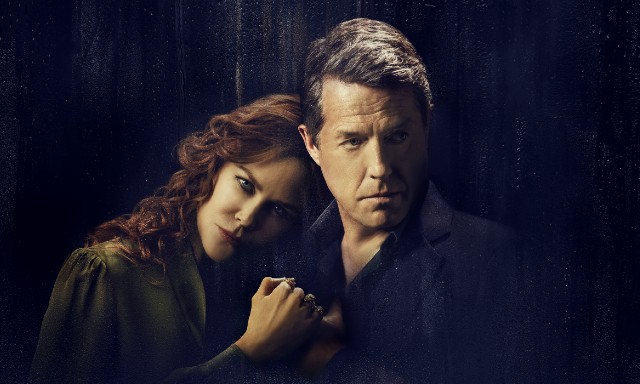 'The Invisible Man' | Sky Cinema Pass October 30
Elizabeth Moss shines in this psychological horror. How do you prove that you're being hunted by someone nobody else can see?
NOW TV - SEPTEMBER
'A Black Lady Sketch Show'
Written by the first all-black female writer's room to champion African-American voices in comedy, this narrative series follows a variety of dynamic characters and storylines as they battle love, religion and mental health.
'Two Weeks to Live'
Emmy Award winner Maisie Williams stars as a sheltered survivalist, whose mother raised her with strange survival tactics since her father's death. When a seemingly harmless prank from two local lads goes wrong, Kim (Williams) must battle love, loss and revenge as she believes she only has two weeks until the end of the world. Also starring Sian Clifford from 'Fleabag'.
'The Third Day'
Jude Law stars in this Sky original mini-series, exploring a mysterious British island where the lines of reality and fantasy begin to blur, as island natives battle to preserve their traditions by any means necessary.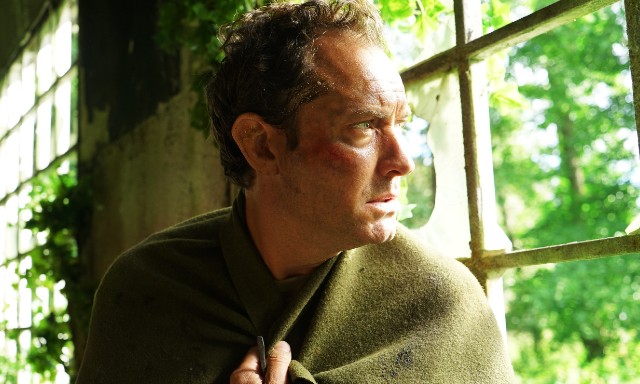 'The Comey Rule'
Mini-series following the relationship between FBI Director James Comey (Emmy Award winner Jeff Daniels) and President Trump (Emmy Award winner Brendan Gleeson) during the first months of the Trump presidency.
'The Lord of the Rings' Trilogy
All three instalments of this epic fantasy saga which follow a young hobbit (Elijah Wood) and his fearless companions as they embark on a noble quest to retrieve the One Ring and keep it away from its evil creator.
The Complete 'Transformers' collection
Comprising all six instalments of the action-packed Transformers franchise, the fate of humanity rests in the hands of sentient robot Optimus Prime and his army of Autobots, as they battle to save the universe from their ancient enemies, the Decepticons.
'Terminator Dark Fate'
Linda Hamilton returns as Sarah Connor in the latest instalment of the sci-fi thriller franchise. Teaming up with old acquaintance T-800 (Arnold Schwarzenegger), the pair must defeat a newly evolved liquid terminator from hunting down a young girl whose fate is critical to the human race.
'Judy'
Biopic of legendary performer Judy Garland for which Renée Zellweger won the Academy Award for Best Actress in a Leading Role, depicting Garland's final years in London with a string of sold out shows.
NOW TV - AUGUST
'Little Birds'
Set in colonial Tangier in 1955, starring Juno Temple and Hugo Skinner, 'Little Birds' is based on a collection of short stories following Lucy Savage (Temple) as she searches for independence outside of a societal cage, all while battling culture shock as she travels through Morocco.
'Lovecraft Country'
From Oscar-winning horror newcomer Jordan Peele, and based on the novel by Matt Ruff, this latest HBO series follows a young African-American man (Jonathan Majors, 'Da 5 Bloods') who embarks on a road trip across 1950s US in search of his missing father. As the trip unfolds, Atticus (Majors), his friend Letitia and Uncle George must overcome the racism and awful monsters that America faces.
'I Hate Suzie'
From critically acclaimed writer Lucy Prebble and starring BAFTA nominee Billie Piper, 'I Hate Suzie' follows the title character (Piper) whose life is upended when her online accounts are hacked and a photo of her in a compromising position is leaked. Following her shock and denial, the series shows the impact of the events in every walk of her life.

'
I'll Be Gone In The Dark' 
This six-part true-crime documentary series follows author Michelle McNamara as she investigates and writes about the Golden State Killer, delving into the dark world of the web and crime forums.
'
A.P Bio' S1 & S2
After losing out on his dream job at Harvard University, Jack Carson Griffin (Glenn Howerton, 'It's Always Sunny in Philadelphia') takes up work as an advanced placement biology teacher in a local high school. This comedy follows Griffin, his disdain for his job, and how he uses the students for his own personal, often comedic, gain.
'Watchmen'
Limited series based on the comic of the same name, Regina King stars as Angela Abar, a masked vigilante outlaw operating under the name Sister Night, working to investigate and avenge the death of her friend and co-worker.
Ricky Gervais – Stand Up Specials
Collection of four stand-up specials from critically-acclaimed comic Ricky Gervais, tackling on some life's greatest wonders – including 'Animals' (2003), 'Fame' (2007), 'Politics' (2004) and 'Science' (2010).