'The Blacklist' season eight | February 2
Season eight of the hit crime thriller returns. Red directs the Task Force to investigate Roanoke, a legendary criminal who orchestrates elaborate extractions. Starring James Spader and Megan Boone, this title is perfect for fans of NCIS.
'Rob & Romesh vs.' Season three | February 4
Comedians Rob Beckett and Romesh Ranganathan team up to meet their wish list of all-time greats from the world of sport and entertainment, including Alan Carr, Andy Murray, Justin Rose and Michelle Visage.
'
ZeroZeroZero' | February 4
Based on a bestselling novel, this fast-paced and edgy series directed by Stefano Sollima (Gomorrah) and Janus Metz (True Detective), follows the buyers, sellers and brokers who drive the frenzied and lethal world of international drug trafficking.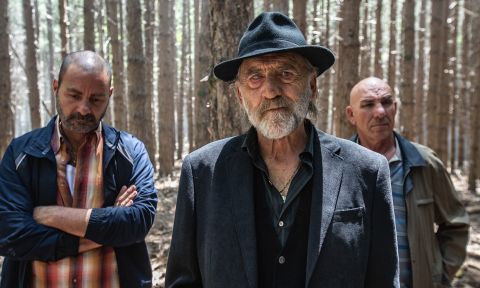 'Birds of Prey' | February 5
After splitting with the Joker, Harley Quinn (Margot Robbie) joins superheroes Black Canary, Huntress and Renee Montoya to save a young girl from an evil crime lord.
'Villains' | February 6
Two amateur robbers, played by rising horror stars Bill Skarsgård and Maika Monroe, break into a large house in search of fuel. However, they soon find a dark secret.
'Adopt A Highway' | February 7
When an ex-convict played by Ethan Hawke finds an abandoned baby in a dumpster after 21 years in prison, he discovers a brand-new lease of life.
'Chicago Med' S6 / 'Chicago Fire' S9 / 'Chicago PD' S8 | February 12
Firefighters, police officers and paramedics must all work together to keep the citizens of Chicago safe. Personal problems and office relationships come second when it comes to handling emergencies and saving lives, in these popular action series.
'Devils' | February 17
Based on the bestselling novel of the same name, this stylish and topical international thriller focuses on the Head of Trading at one of the most important investment banks in the world. Featuring Patrick Dempsey ('Grey's Anatomy').
'To Olivia' | February 19
The lives of eccentric children's author, Roald Dahl (Hugh Bonneville), and his wife, glamourous Hollywood movie star, Patricia Neal (Keeley Hawes), are turned upside down by the devastating death of their daughter Olivia.
'Dating No Filter' | February 25
In this fresh and hilariously honest take on modern dating, singletons are sent on blind dates, while comedians watch, giving hysterically unfiltered commentary on every awkward interaction and heart-warming moment.
'The United States vs. Billie Holiday' | February 26
In the 1940's, the US government targeted beloved jazz icon Billie Holiday as part of their war on drugs, to prevent her from performing her heart-wrenching ballad "Strange Fruit," a defiant cry against lynching. Directed by Lee Daniels, written by Suzan-Lori Parks and starring Andra Day.
NOW TV - JANUARY
'Bad Boys for Life' | SKY CINEMA Pass
Available with a Sky Cinema Pass, Will Smith and Martin Lawrence reunite for the third instalment of the popular Bad Boys franchise, which sees two Miami detectives bring down the man on a mission to kill Mike's (Smith) mother.
'The Fresh Prince of Bel Air' Box Set & Reunion Special | NOW TV Entertainment Pass
Continuing the Will Smith theme, every episode of 'The Fresh Prince of Bel Air' will be available, including the 30 year reunion special. In the comedy drama series, Will Smith plays a fictional version of himself in this family favourite sitcom, as he leaves his Philadelphia hometown for the lavish LA home of his aunt and uncle.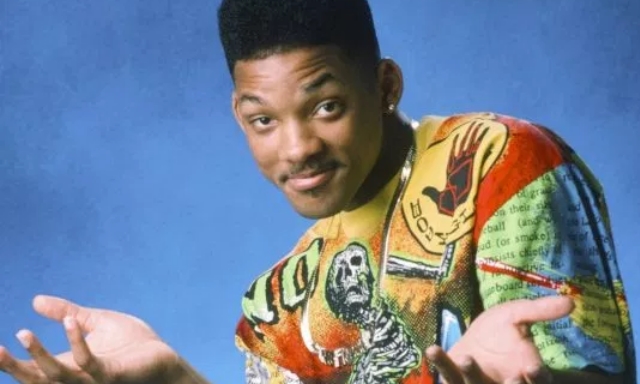 'A Discovery of Witches' S2 | NOW TV Entertainment Pass
Set in Elizabethan London, a historian must find a powerful witch to help master her magic and search for the elusive Book of Life.
'Westworld' S1-3 | NOW TV Entertainment Pass
In a futuristic Western-themed amusement park, Westworld, the visitors interact with automatons. However, all hell breaks loose when the robots begin malfunctioning.
'Bulletproof: South Africa' | NOW TV Entertainment Pass
Noel Clarke and Ashley Walters reunite for an exciting special, reprising their roles as NCA detectives for a thrilling journey across Cape Town.
'The King of Staten Island' | SKY CINEMA PASS
Pete Davidson stars in this semi-autobiographical comedy-drama about growing up in Staten Island, losing his father during 9/11 and entering the world of stand-up comedy.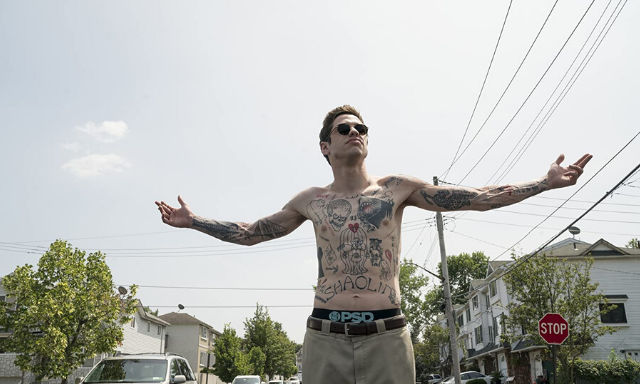 'Euphoria Special – Part Two: Jules' | NOW TV Entertainment Pass
Following outstanding Emmy success, the second part of the latest Euphoria specials follows Jules (Hunter Schafer) over the Christmas period, reflecting on the year including the ongoing pandemic.
NOW TV - DECEMBER
'Dolittle' | SKY CINEMA PASS
Robert Downey Jr. is Doctor Dolittle – the animal-conversing physician who is drawn into a mission to save the Queens' life. Emma Thompson, Rami Malek and Tom Holland are among the animal voices.
'Raised by Wolves' | NOW TV Entertainment Pass
Two androids are tasked with raising human children on a mysterious virgin planet. As the burgeoning colony of humans threatens to be torn apart by religious differences, the androids learn that controlling the beliefs of humans is a treacherous and difficult task.
'Emma' | SKY CINEMA PASS
An adaptation of Jane Austen's classic novel about the handsome, clever and rich Emma Woodhouse, who interferes in the romantic affairs of her friends.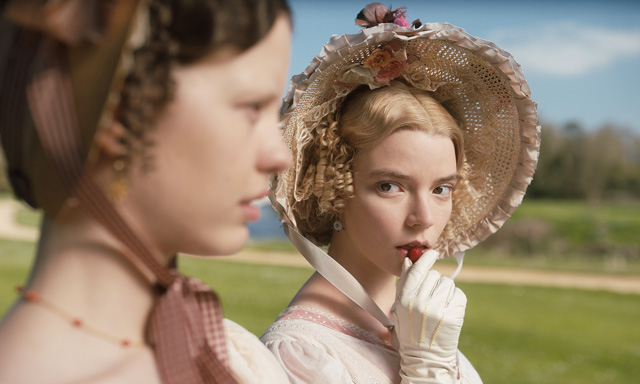 'Tin Star: Liverpool' | NOW TV Entertainment Pass
Tim Roth, Genevieve O'Reilly and Abigail Lawrie reprise their roles as the Worth family in the third and final chapter of the epic thriller, Tin Star. As Jack Worth's past finally catches up with him, they must return to Liverpool to confront their menacing past and finish their story of revenge.
'Little Women' | SKY CINEMA PASS
Greta Gerwig's adaptation of Louisa May Alcott's classic drama about the March sisters' coming-of-age in the aftermath of the American Civil War. Starring Saoirse Ronan, Florence Pugh, and Emma Watson.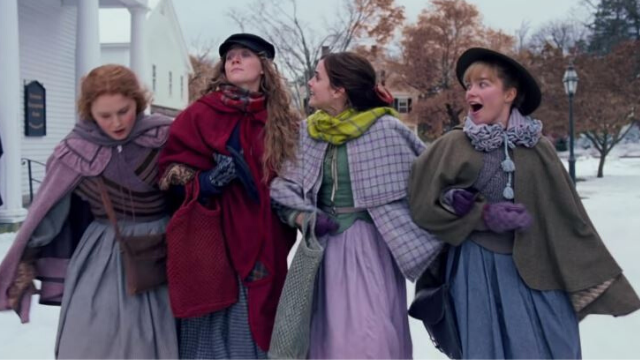 'Micky Flanagan: Peeping Behind the Curtain' | NOW TV Entertainment Pass
An extraordinary backstage pass to Micky Flanagan's sell-out "An Another Fing" tour. From early raw material of him performing at East End pubs, to the O2 stadium tour, this film reveals the man behind the laughter and invites the audience in to the rarely seen world of a master comic at work.
'Sonic The Hedgehog' | SKY CINEMA PASS
Greta Gerwig's adaptation of Louisa May Alcott's classic drama about the March sisters' coming-of-age in the aftermath of the American Civil War. Starring Saoirse Ronan, Florence Pugh, and Emma Watson.
'Trolls World Tour' | SKY CINEMA PASS
Poppy (Anna Kendrick) and Branch (Justin Timberlake) discover that they are one of six different Troll tribes devoted to six different kinds of music. Their world is about to get a lot bigger and a whole lot louder.
'Cats' | SKY CINEMA PASS
Judi Dench, James Corden and Idris Elba star in the adaptation of Andrew Lloyd Webber's hit musical. A tribe of cats must decide who will ascend to the Heaviside Layer.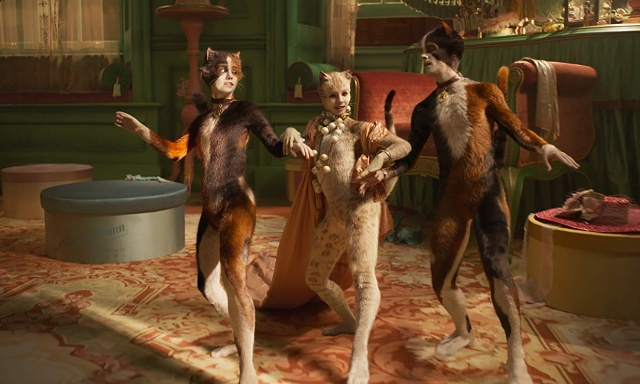 'Modern Family' Boxset
It's won countless awards and has been running for ten series. Join the freaky, funny and frantic lives of the Dunphy-Pritchett-Tuckers in this hugely popular US comedy.