In a recent interview with GQ, Maisie Williams, famed for her role as Arya Stark in 'Game of Thrones', discussed her time on the show and how she came to resent her character.
In the long-ranging interview, Williams talked about being on the world stage as a child and her move from London to the quieter countryside to escape the fame.
The 24-year-old was cast as Arya Stark at the age of 12. She worked on the show for 8 years, spending a large portion of her childhood in the limelight.
In the interview, Williams recalled a moment a bra was handed to her in the costume trailer. The moment marked the beginning of her disassociation with her "tomboyish" character and the fun of playing her.
"I think that when I started becoming a woman, I resented Arya because I couldn't express who I was becoming," she says. "And then I also resented my body, because it wasn't aligned with the piece of me that the world celebrated."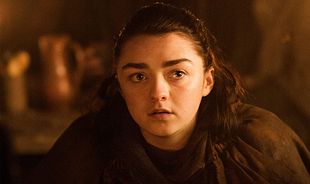 Throughout the interview, Williams answers come across as thoughtful and intelligent. None more so than when she was asked what she missed about 'Game of Thrones'.
"Can I say none of it?" The actress said, before clarifying that, although she "loved" her time, she doesn't want to feel sad about it.
"I don't think it's healthy [to miss it], because I loved it," she said. "I look at it so fondly, and I look at it with such pride. But why would I want to make myself feel sad about the greatest thing that ever happened to me? I don't want to associate that with feelings of pain."
When asked whether she would ever return to as Arya again she replied, "I'm not saying it would never happen, but I'm also not saying it in this interview so that everyone goes 'The spin-off! It's coming!' Because it's not."
She added, "It has to be the right time and the right people. It has to be right in the context of all the other spin-offs and the universe of Game of Thrones. It has to be the right time for me."
So, it looks like Williams has said "Not today" to a return as Arya. But who knows what the future holds?
Williams stars in the upcoming mini-series 'Pistol', a biographical drama based on the Sex Pistols, coming this May.