Kaya Scodelario, or Effie Stonem as most know her, posted a reunion picture with her 'Skins' co-stars this week.
The 30-year-old linked up with Daniel Kaluuya (Posh Kenneth) and Joe Dempsie (Chris Miles) at what looked to be a wedding during the week.
There was no caption to the Instagram story, but it was lovely to see the trio back together after all this time.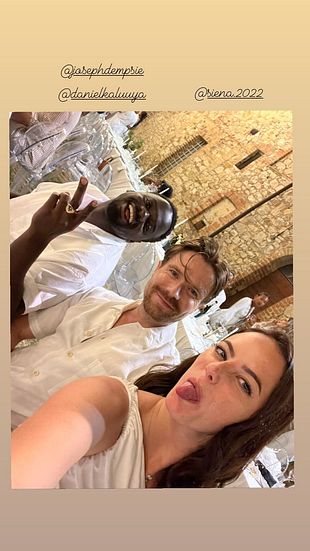 Scodelario played Effie on the hit teen show from 2007 to 2010 alongside Dempsie and Kaluuya. The Channel 4 series was, for many, a seminal show for teenagers at the time. It covered controversial topics like drug addiction, death, mental illness, sexuality and bullying.
The series went on to have seven seasons. However, it was the first and second generation (series 1 - 4) that garnered the most popularity amongst viewers, with Scodelario starring in both.
Scodelario has gone on to star in 'The Maze Runner' film series, 'Pirates of the Caribbean: Dead Men Tell No Tales' and horror movie 'Crawl'.
Dempsie played Chris in season 1 and 2. His tragic death is one of the main plotlines near the end of the second season. The 35-year-old went on to play Gendry Baratheon in 'Game of Thrones'.
Kaluuya appeared as side character Posh Kenneth as well as being the head writer of the episodes 'Jal' and 'Thomas'. He has gone on to star in 'Black Panther', 'Get Out' and 'Nope'.
All 7 seasons of 'Skins' are available to watch on Netflix.