People are aware that for years Kanye West was responsible for styling Kim Kardashian. Some even wonder whether without his guidance, she'd ever have reached the same astronomical level of fame.
If you've been following the Kardashians even since just last week, you'll know they're no strangers to the odd fashion faux-pas (cough, Kylie's Met Gala look). But in general, they're held to high sartorial standards as some of the world's most powerful fashion influencers.
They've even got their own highly influential brands; Kim has the shape-wear 'Skims', Khloé has the apparel line 'Good American', and Kylie has a whole range of beauty cosmetics.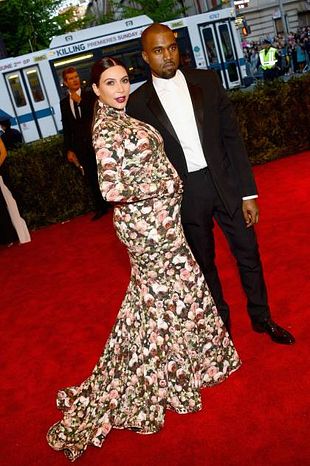 With all that attention, it's no wonder they get it wrong sometimes; they wear a backwards cap and a wedding gown on the red carpet or a veritable pair of curtains as a dress.
But honestly, when Kim revealed that Kanye once compared her style to Marge Simpson in 'The Kardashians', we nearly choked on our dinner.
And it wasn't even a reference to her Paris Hilton era either. The outfit he was referring to was from just last year. So which "fashion" moment was it exactly?
The dress in question was worn by Kim to the 2021 Wall Street Journal Awards where she was being honored as one of their Innovators of the year.
Kim admits that West put pressure on her style choices, "I got to a point where I would ask his advice for everything down to what I wear" she explains.
After accepting her award in the dress she chose for the night, Kim chatted with the rapper and relays the critique he gave her, "He told me my career is over and then he showed me a picture of Marge Simpson wearing something similar".
Well. It's safe to say that the Simpson eleganza hasn't ruined her career just yet. We don't think the dress is that Marge-like, Kanye.
What do you think? Is Kim merely a blue, curly wig away from Simpson-ification in that look?