search for anything!
e.g. Barbie
or maybe 'Ashoka'
Dune: Part Two
Paul Mescal
search for anything!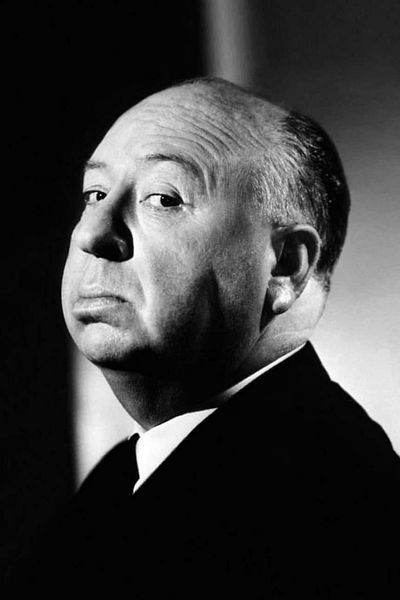 Alfred Hitchcock
Director | Producer | Writer | Actor
Sir Alfred Joseph Hitchcock, KBE (13 August 1899 – 29 April 1980), was an English director and producer. He became known for thrillers, earning him the nickname 'Master of Suspense'. After a successful career in his native country, Hitchcock moved to Hollywood. Over a career spanning more than half a century, Hitchcock fashioned for himself a distinctive and recognizable directorial style. He pioneered the use of a camera made to move in a way that mimics a person's gaze, forcing viewers to engage in a form of voyeurism. He framed shots to maximize anxiety, fear, or empathy, and used innovative film editing. His stories frequently feature fugitives on the run from the law alongside icy blonde female characters. Many of Hitchcock's films have twist endings and thrilling plots featuring depictions of violence, murder, and crime, although many of the mysteries function as decoys —or MacGuffins— meant only to serve thematic elements in the film and the extremely complex psychological examinations of the characters. Hitchcock's films also borrow many themes from psychoanalysis and feature strong sexual undertones. Through his cameo appearances in his own films, interviews, film trailers, and the television program Alfred Hitchcock Presents, he became a cultural icon.
Mainly through The Lodger: A Story of the London Fog (1927) and the first British sound film Blackmail (1929), Hitchcock had already worked his way up to become one of the most popular directors in his country by the end of the 1920s. He also received international recognition with The 39 Steps (1935) and The Lady Vanishes (1938) and got the first offers from the USA. Hitchcock's first film after emigrating to America was Rebecca (1940), which won the Academy Award for Best Picture. Through collaborations with the most important American film studios, to which he was loaned by Selznick, including Notorious (1946) for RKO Radio Pictures, the Englishman enhanced his position. Hitchcock founded Transatlantic Pictures, his own film studio, in order to have more independence in his decisions, but closed it again after two financial failures, including Rope (1948), which is now considered by critics to be one of his best works because of experimenting with long takes. His collaboration with Warner Bros. Pictures, which produced Strangers on a Train (1951) and Dial M for Murder (1954), was followed by Hitchcock's most successful period, which would last ten years. Rear Window (1954), North by Northwest (1959), Psycho (1960) and The Birds (1963) were all hits when they were released and are now among the greatest works in film history. Vertigo (1958), a mild failure at the time, has risen in popularity over the decades and is considered by many today's critics to be Hitchcock's, if not most, perfect film. In 2012 it even replaced Orson Welles' Citizen Kane as the greatest film ever made in the British Film Institute's Sight & Sound critics' poll. Hitchcock's last films were mediocre well received by critics and audiences, only Frenzy (1972) was convincing.
---