ORIGINAL SERIES
Nightflyers (1/2/2019)
The new TV series from the mind of 'Game of Thrones' writer George R.R Martin. With humankind's future at stake, a group of scientists and a powerful telepath venture into the void aboard a spaceship full of secrets. Irish actors Brían F. O'Byrne and Eoin Macken star alongside Gretchen Mol ('Boardwalk Empire'), David Ajala ('Fast & Furious 6'), and Sam Strike ('EastEnders').
Russian Doll (1/2/2019)
Russian Doll follows a young woman named Nadia (Natasha Lyonne) on her journey as the guest of honor at a seemingly inescapable party one night in New York City.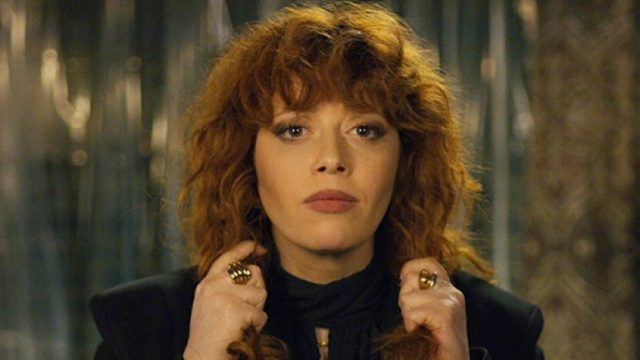 Unauthorized Living (8/2/2019)
Spanish drama - An influential Galician drug cartel leader must seek out his successor while keeping his degenerative disease a secret.
One Day at a Time: Season 3 (8/2/2019)
Penelope studies to become a nurse practitioner, Elena and Syd grow closer, Alex gets punished, Lydia tackles a bucket list, and Schneider falls in love.
The Break: Season 2 (9/2/2019)
Yoann Peeters finds himself tangled in another disturbing murder case when his former psychiatrist asks for help proving a patient's innocence.
Flavorful Origins: Chaoshan Cuisine (11/2/2019)
Delve into the delectably diverse world of Chinese cuisine and discover its regional variations and unique histories.
Dirty John (14/2/2019)
True crime anthology series - This first season tells the story of how a romance with the charismatic John Meehan spiraled into secrets, denial, manipulation and, ultimately, survival – with horrific consequences for an entire family.
Dating Around (14/2/2019)
Every episode, one single goes on five first dates filled with flirty banter, awkward exchanges and moments of true connection. Who will get a second date? Netflix's first original dating show takes an honest and compelling look at the real world of dating.
Workin' Moms (22/2/2019)
This is an original comedy series created by and starring Catherine Reitman that tests the modern ideal that women really can have it all.
Van Helsing: Season 3 (25/2/2019)
Vanessa and Scarlet embark on a search for the four Elders whose totems can raise the Dark One, while the new threat of vampire daywalkers grows.
The Umbrella Academy (15/2/2019)
Reunited by their father's death, estranged siblings with extraordinary powers uncover shocking family secrets -- and a looming threat to humanity. The show is based on the popular Eisner award-winning comics and graphic novels created and written by Gerard Way. It stars Ellen Page and Irish actor Robert Sheehan ('Love/Hate').
WEEKLY SERIES
Romance is a Bonus Book (2/2/2019)
A gifted writer who's the youngest editor-in-chief ever at his publishing company gets enmeshed in the life of a former copywriter desperate for a job.
Patriot Act with Hasan Minhaj: Volume 2 (10/2/2019)
Hasan Minhaj's informative and innovative comedy show returns with more deep dives into global politics and culture.
Mysterious events in different regions of the galaxy launch Discovery on a new mission with a temporary captain: Christopher Pike of the Enterprise.